Dr. Gigi Berardi, an environmental studies professor at Western Washington University, is a published author and food scholar. Her love of food is clear in her new book, FoodWISE, which comes out in January. FoodWISE is a food lover's guide to what it really means to be healthy.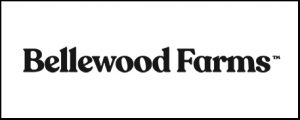 Little did Berardi know when she signed on with North Atlantic Books that she would be backed by publishing giant Penguin Random House, getting her book more traction than she could have dreamed.
The Book
FoodWISE is an approach to making the right food choices, especially in a culture of ever-changing information via dieting, fads, and conflicting advice. The book is packed with stories, recipes, and introspective. Even the title is an aconym: Whole, Informed, Sustainable, Experience. Is your food whole? What IS whole? How do we buy and grow food in a sustainable way?
"It's kind of a feisty approach to choosing foods," Berardi says. "Whether we're thinking about what's for dinner, buying food in the supermarket, or trying to figure out how we're going to grow kale in our winter gardens in Bellingham."
FoodWISE was inspired by both her blog (also called FoodWISE) and the fierce food beliefs Berardi noticed her students seemed to embrace.
"It's not just students, it's all of us. Including myself," she says. "Those beliefs get in the way of making good food choices. We cling to those beliefs. Originally, the entire book was going to be on what we believe about food and examine that, and maybe change what we're doing as a result. [But it] seemed like there was a need for a broader scope on the whole food system and how we think about it."
The memoirs in the book are some of her favorite parts.
"I have twins. When they were babies, they were in highchairs, and a friend who was helping was making chocolate chip cookies with them," Berardi says. "They had never had chocolate before."
When Berardi came back, she was told that a chocolate chip fell out, and her son, Ian, got a hold of it.
"And his reaction was, 'Wow, that was a really good raisin.' So from then on, he was looking for the really good raisins!" Berardi says with a laugh. "He had a belief about what this was. It was representative of the beliefs we have about food."
The Publishing Process
North Atlantic Books is an independent, nonprofit publisher with wide-ranging, diverse titles. They're also a client of Penguin Random House distribution services. When signing on with North Atlantic in April, Berardi was told they'd have the Penguin Random House "machine" behind her work. She had no idea what it meant.
Then the book showed up on Target.com.
Target's website had the book on preorder—already with multiple offers on it. Berardi remembers she was giving a talk at Western when a friend told her. "I wasn't even done with the first round of edits!"
Now, FoodWISE is on over 40 websites with multiple recommendations and endorsements from Forbes and more. Many of those endorsements come from people with different walks of life and beliefs, from fierce vegans to cattle growers.
"The whole speed with which things were happening was quite daunting," Berardi says. "It's kind of ridiculous to say, 'Oh how terrible, it's being promoted so much,' but on the other hand, I was always chasing the publicity with a lot of editing."
Throughout the promotions, Berardi was constantly editing. She ignored all the publicity and worked hard get it done and produce the best possible book. Though she still wishes the editing process was more heavy-handed, she felt everything went well with publishing.
"They put themselves behind this book so much," she says.
Despite this, publishing a book was nerve-wracking. Though this isn't her first (she's also the author of Finding Balance, a book on dance and the issues dancers face), Berardi considers herself a lecturer first.
"The lecture is so forgiving; if you make a mistake, you can back up. You can come on strong, use different words, get technical. Whereas the book is general audience," she says. "In my classes, when you're teaching, you like to be a little nuanced and not come on really strong, so people can form their own opinions. The book is not very nuanced; it's about what I think."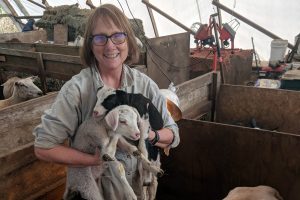 Now, she has to do some of the publicizing herself, which can be difficult for her. Social media, like putting together websites and author pages, isn't usually her cup of tea. Her social presence is bigger than ever before.
"The best way to think about it is to think of the next book," she says. She plans on using FoodWISE as a textbook in her classes and to give royalties back to students who purchase the book.
She's also working back and forth between two books. One is a historical fiction on Renaissance Italy, about two infamous royal lovers and occult practices of the time. The other is non-fiction, about a collective in India called the Timbaktu Collective, that works to aid women, youth, Dalits and marginalized farmers in India. Berardi plans to give royalties to the Collective.
FoodWISE is out January 14, 2020. For more information on the book, being food WISE, and Berardi herself, check out her blog and website.