If you're a dog person, you're always looking for new ways to have fun with your furry companion. K9TrackNW, owned by Jennifer Hall, offers tracking training that's fun for dog and owner—and it just might provide a civic service someday with the tracking skills learned by both.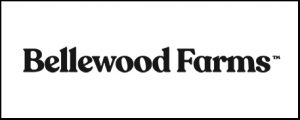 "All kinds of dogs can become good trackers," says Hall. "We have shepherds, poodles, cattle dogs. We have a beagle who's great; his owner is a grandmother who often camps with her grandkids and just wants to be prepared."
Tracking is following footstep to footstep, nose to the ground. Trailing is following the scent that falls away from you as you walk along. Much of the time the dog's head will be up. A good search and rescue dog will use both to his advantage.
Hall teaches dogs to be scent-discriminative and lead their handlers to a particular scent by using a series of tasks that escalate in difficulty. She teaches the dogs to sniff an article, follow that odor's path, and to indicate to the owner when the item is located.
Along the way, the dogs learn to discern the target scent from other distractions and stay focused. "We teach the dog prepositions, too: over, up, around and in," Hall says with a laugh. She teaches handlers how to read their dogs and work as a team, completing ever more difficult tasks.
Hall believes you must learn to trust your dog, and the dog must learn to trust you. "Tracking asks a lot from a dog, and sometimes even more from the handler," she says. "You are a team and work together every step of the way."
Learning to track requires a great deal of concentration and energy for a dog and really helps to focus high energy dogs much more than simply retrieving a ball or stick. Dogs who learn to track can overcome shyness or even aggression because their attention is so focused on the task of tracking.
Developing tracking skills is engaging for both the handler and dog, acting as a team, and can provide the kind of positive interaction many dogs need to thrive. Even owners who aren't interested in search and rescue operations can learn to work and play more effectively with their dogs, to stimulate the dog's mind, focus energy and minimize unwanted behaviors. "If you put your dog's nose to work in tracking, he uses at least twice the energy used on a regular walk," says Hall.
Operating next door to the obedience-training Cedarwoods Canine School on Guide Meridian, Hall offers tracking in group classes and also teaches seminars around the nation. After going through her series of four tracking classes, you and your dog will have the tools to complete a successful mile-long track, with turns and obstacles along the way.
Hall trained detection dogs for law enforcement for 11 years, was a narcotic dog handler for nine, and a bomb dog handler for two seasons with a popular cruise line. She's volunteered with Whatcom Search and Rescue for 14 years. Hall's tracking career began 15 years ago when she adopted a black lab/Rottweiler/shepherd mix named Izabel.
Hall is quick to give a shout out to Whatcom County's Summit to Sound Search and Rescue, an all-volunteer effort. It's a labor of love for those who commit to it, and the results can be emotional and rewarding. Searches are not always successful. Sometimes the dog team in a search and rescue effort may provide feedback that the target scent is NOT in an area, providing a way to eliminate the area from further search hours.
One of Hall's favorite tracking experiences happened recently when her dog Alice was able to locate two missing puppies that had wandered away and been gone overnight. Using the puppies' halters for scent, Hall and Alice searched over a mile through a muddy bog. Both puppies were found, one stuck in a blackberry bramble. Those same dogs are now in her class.
Hall's affection for dogs is easy to see. Watching Hall work with her two dogs Alice and Neo, both Dutch shepherds, is fascinating. Alice has been in the business of search and rescue for seven years while Neo is only four months old—but learning fast. Alice demonstrates an article search, coning the scent. She lies down beside it and looks to Hall to say she has found it. Both team members jump for joy. Woo hoo!
"My wish is to show you just how amazing your dog can be," says Hall. "You can bond through obedience, but you really strengthen trust by working jobs."