It's hard to believe fall is already here and the holidays are just around the corner. We know to expect some wet days as autumn arrives in the Pacific Northwest; the nights grow longer and the air chills, pushing us indoors. But don't let the dwindling sunlight get you down—because we also have holiday events with loved ones to look forward to.
Winter holidays often entail big dinner spreads, festive home décor, and gift giving. With all the excitement, budgeting can be forgotten or ignored. According to a Gallup poll, Americans planned to spend $885 on gifts last holiday season. You can avoid getting caught in a spending spree by gifting local experiences and making food and drinks that are sure to please a big crowd.
Guilt-Free Gifting
Shop Local
By shopping locally, you support community businesses and find more unique items than you might online. To keep your money within the local economy here in Whatcom County, consider visiting downtown Bellingham, Lynden, Blaine, or Ferndale shops like these:
Give Experiences
Rather than fill your friends' closets with more stuff, consider giving an experience for a gift. While it's trickier to wrap this kind of present, it can be just as fun to give. Better yet, your friends and family might ask you to join them.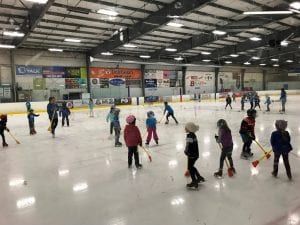 Probably the easiest way to give an experience is to use a platform like Groupon. Along with product coupons, Groupon offers a wide variety of coupons that can be used at restaurants, theaters, bars, breweries, and just about anything else you can think of. To find Whatcom County experiences, just type your ZIP code into the top search bar and navigate to the "Things to Do" tab. Some common local options are brewery tastings, outdoor experiences, boat charters, and discounted dance and fitness classes.
If you're looking for a more personalized experience, consider creating an itinerary for your loved one. Plan out the day with activities you know they'll especially enjoy and offer to cover the cost of a meal or activity along the way. A day together is worth more than a box with a pretty bow.
Get Creative With Your Crock-Pot
Slow cookers (like a Crock-Pot) are essential for anyone looking to cook for a crowd while on a budget. They make just about anything taste delicious, so you can use less expensive ingredients like canned fruits and vegetables.
To sip on:
Mulled Wine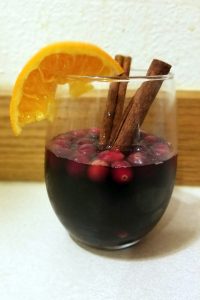 Warm mulled wine is a simple, elegant beverage that will impress your guests. Place all the ingredients in the slow cooker (except the cranberries) and turn it to "low" for two hours. Serve with a small handful of cranberries, one orange slice, and one cinnamon stick for garnish.
2 750 mL bottles of red wine
2 oranges, sliced
4 cinnamon sticks
12-14 whole cloves
12-ounce bag of cranberries
*yields 10 servings*
For dessert:
Peach Crisp
A fruit crisp dessert is always a crowd pleaser and can be easily modified to include anyone's favorite fruit. For this recipe try using canned fruit to save money and time spent peeling. Combine the peach mixture in the slow cooker and let sit while you prepare the crisp topping. Combine the oats, flour, brown sugar, cinnamon, and salt in a large bowl. Using your hands, work in the cubed butter to create a chunky mixture. Stir the peach mixture one more time before spreading it evenly in the slow cooker and sprinkling the crisp mixture on top. Cook on high for about 90 minutes and let stand for 30-60 minutes with the heat off and lid on.
Peach mixture
2, 28-ounvr cans of sliced peaches, drained
½ cup packed brown sugar
2 teaspoons cinnamon
¼ teaspoon nutmeg
½ teaspoon salt
Crisp topping
1 cup old-fashioned oats
¾ cup flour
¼ cup packed brown sugar
1 teaspoon cinnamon
¼ teaspoon salt
½ cup, cold unsalted butter, cut into cubes
*yields 8 servings*