Launching Success believes in lifelong education. Located on Prince Avenue in Bellingham, they have provided educational toys and teaching supplies for more than 16 years.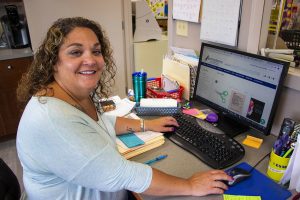 Owner Jen Zimmermann draws experience and know-how from her years as a teacher. She co-owns the store with Kristen Ladiges.
"We sell a lot of toys," Zimmermann says. "We sell to teachers, to parents, homeschool families, grandparents, aunts and uncles…we're basically a one-stop shop for anything educational in Whatcom County."
Recently, Launching Success updated their online presence. Though they've always had a website, it's now easier than ever to find something special for your child.
What is Launching Success?
Launching Success is a big place, packed with stuffed animals, science kits, board games and a lot more. Their corner for crafts, homeschooling and teaching supplies is just as expansive.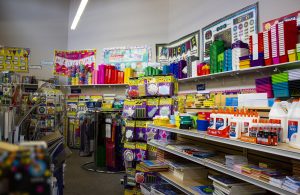 They choose toys and products by attending national trade shows, giving special attention to toys based on quality, play value, and environmental impact.
"We feel like educational toys have a little bit more play value," Zimmermann says. "It's something kids are going to play with over time—that they're going to inevitably learn something from while they're playing."
Some toys, naturally, are just for fun. But they make sure most of their products have some kind of developmental value, such as STEM-based toys.
Kids and parents alike love Launching Success. They also serve Skagit County, and their expansive customer base even extends to the San Juan Islands.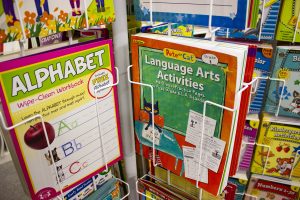 Kids can test out toys through their demo products. Zimmermann recalls a boy in the baby aisle surrounded by toys, picking out his first birthday present.
"The mom was going to end up buying what he was gravitating towards," Zimmermann says. "She said, 'I know I can just sit him down in the store and let him play with the demos. Then I can see what he really likes.'"
Parents can also sign up for Birthday Club. Kids 12 and under can pick an item out of a "Birthday bin" on the month of their birthday. Launching Success also offers workshop classes and fun activities for kids. All upcoming events are on their listed on their Facebook page.
Website
Though Launching Success has always had a website, it's recently been updated and improved. A lot of effort was put in to make it easy to navigate and purchase from, says Zimmermann.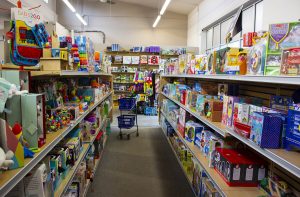 "We had an online shopping site for many years, but it wasn't very effective," she admits. "We just got a brand-new platform and have really started to ramp up our online presence."
All of the many products found in-store—from toys to teaching supplies—are also on their website. Online-exclusive items are available too, letting Launching Success expand their inventory.
Intellitonic, a local company, is helping with Google ads and SEO.
"We have the option for people to shop online and pickup in-store. We also have the option to shop online and get it shipped to you," Zimmermann says.
Launching Success is also in the process of making a website for special needs. LSpecial is a special-needs-only-based space for kids and adults with learning and cognitive development disabilities, with toys and products designed specifically for them.
It's currently a work in progress, but Launching Success has some special-needs items on their current site.
"We've created this new website to focus on that specifically, which is exciting," Zimmermann says. "We feel like experts in that field, and know how to help families; how to help people navigate that with their kids."
With the ramped-up online presence, it's easier than ever to look for toys. Zimmermann still encourages people to visit, though.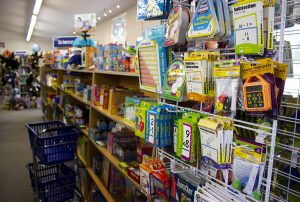 "Everybody knows having a brick-and-mortar store is challenging. We want to drive traffic to our store, but people want to order online," she says. "That's the way our business is going. We do have, however, a large handful of customers that still want to come in and touch and feel and play—have a hands-on experience with our products."
Either way, Launching Success is committed to the community with their wide variety of products and knowledge.
"There are a lot of things here that you just can't find anywhere else," Zimmermann says. "And we know about our products: we know how they work, what's good about them, what would be good for a three-year-old, what would be good for a ten-year-old. We have the kind of customer service that you can't find in other places."
Launching Success is open Monday through Saturday, 9:30 a.m. to 6:00 p.m., and Sunday from 12:00 p.m. to 5:00 p.m. For more information and products, visit their website and Facebook.
Launching Success
133 Prince Avenue in Bellingham
www.launchingsuccess.com
Sponsored