Benjamin (Ben) Pepper loves Bellingham.
"I've always wanted to come back here," he says. "I grew up here, my parents are still here, and I'm close with my family, so I wanted to be nearby." And now he's back—as an attorney trying to fill a major need in the community.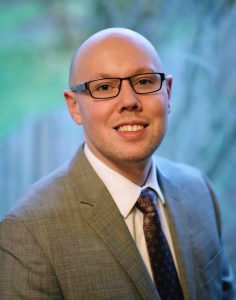 Pepper graduated from Ferndale High School and earned his undergraduate degree in political science and Spanish at the University of Oregon in 2005. He worked as a paralegal in personal injury law, and then went to law school at Lewis and Clark Law School in Portland, Oregon. He graduated magna cum laude in 2012. After clerking at the Oregon Court of Appeals and subsequently working on several high-profile class action and multidistrict litigation (MDL) cases such as the Volkswagen "clean diesel" litigation and the Wells Fargo unauthorized accounts litigation, Pepper returned to Bellingham to open his own personal injury law firm, the Law Office of Benjamin A. Pepper, PLLC.
Pepper is fluent in Spanish. In August 2016, he took a trip to Ecuador, where he met his wife, Maria Carolina, who is originally from Venezuela. Language, as you might imagine, has become a central tenet in their lives, as well as in Pepper's law practice. The couple plans to raise a multi-lingual and multi-cultural family.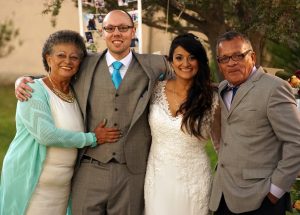 Pepper focuses on personal injury cases, and many of his clients primarily or only speak Spanish. He helps those who have been seriously injured in accidents or by defective products or other circumstances and are facing mounting medical bills or difficulty obtaining medical treatment, disability and missed work, debt collectors, and other challenges.
Since becoming involved in the legal profession, Pepper noticed that Spanish speakers often have to rely on translators—usually a younger family member or a total stranger—and are unable to speak directly to their attorneys one-on-one. This concerned him because it can be difficult to translate matters of law, where answers are not always clear-cut and legal advice may be nuanced and involve weighing options and balancing risk. Slight inaccuracies and a lack of personal, one-on-one connection can make a big difference. "When it comes to something as important as your health, your family, and your future, you want to be able to communicate in the language you are most comfortable with," he says.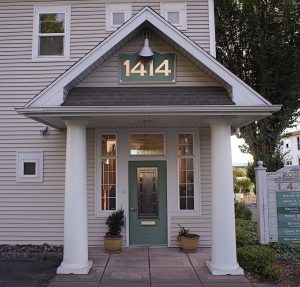 Pepper is proud to help clients whose primary language is Spanish, because they often face unique challenges in terms of navigating the legal system after a serious injury.
For example, Pepper is currently helping a Spanish-speaking man who had incurred more than $20,000 in medical bills and had missed more than six months of work after a serious car accident in which he was rear-ended by a drunk driver. Soon after the accident and before meeting Pepper, the man was pressured by the drunk driver's insurance company to sign a release of all claims written entirely in English. The man speaks and reads almost no English and did not comprehend what he was signing. He unknowingly settled his injury claim in full for just a little over $1,000—a tiny fraction of the compensation to which he was legally entitled. Pepper is helping him fight to have the release thrown out and negotiate a fair settlement that will provide for his ongoing medical needs, his lost wages, and his family's wellbeing as he recovers from his injuries.
The man in the example above did not realize that he could afford to seek legal help, or that he should do so, until it was almost too late. Pepper wants everyone—regardless of language, culture, immigration status, income, or familiarity with insurance and the U.S. legal system—to know that they have important rights after a serious injury and can obtain legal representation.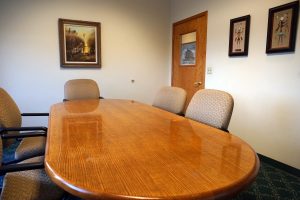 In most regions of Latin America, insurance is relatively uncommon. Many people from those regions have little experience with it and may not fully understand their rights after an injury.
Or, they may be afraid that they are taking advantage of others. They don't want to be bad people. "You're not taking advantage of anyone," Pepper explains. "You're not gaming the system. You're not trying to harm the person who accidentally rear-ended you. We all pay insurance premiums for exactly this purpose. Insurance companies are selling a promise that, if an accident happens, they will step in and provide fair compensation to the injured victim. Generally, when you pursue a personal injury claim, you are simply asking an insurance company to keep that promise."
Additionally, undocumented immigrants are too often simply afraid to seek help. Pepper states, however, that individuals' and families' immigration status should not impact their ability to exercise their rights after a serious injury. "Unfortunately, a significant part of our community lives in fear," he says. "There is some general mistrust and hesitancy to deal with the legal system or come to an attorney's office."
Pepper hopes to help change that dynamic. No matter their immigration status, individuals and families are still entitled to seek legal representation and receive fair compensation for their injuries.
Finally, financial concerns often prevent injury victims from seeking legal representation. "Oftentimes, there's the immediate thought of 'I can't afford to hire an attorney,'" Pepper says. Fortunately, he works on a contingency fee basis, so there's no need for a retainer, hourly fees, or any other up-front payments or costs. If Pepper takes the case, he only gets paid when his client receives compensation. A percentage of the money he recovers for the client is set aside to pay attorneys' fees, and if no money is recovered, the client owes Pepper no attorneys' fees whatsoever.
The roadblocks to getting help are fewer than many people believe. Pepper welcomes those in need to come in for a free consultation. He is happy to speak to them one-on-one, in English or Spanish, to see if he can help. And even if he cannot take the case himself, he will generally try to connect potential clients with someone who can.
"Ultimately," he says, "if you have any questions at all—if you have been injured and you're not sure about your rights or whether you are being treated fairly—it doesn't hurt to talk to an attorney, and it costs nothing. Whether it's me or another experienced personal injury attorney, don't be afraid to go over your rights and options. Talk to someone."
To learn more, visit the Law Office of Benjamin A. Pepper, PLLC's website (also available in Spanish), or call 360-733-3966.
---
El Abogado Bilingüe Benjamin Pepper Representa a las Víctimas de Lesiones en Inglés y Español
Benjamin (Ben) Pepper ama a Bellingham.
"Siempre había querido regresar aquí," dice. "Crecí aquí, mis padres todavía están aquí, y soy cercano con mi familia, así que quería estar cerca." Y ahora Benjamin está aquí de nuevo—como un abogado dedicado a satisfacer una necesidad importante en la comunidad.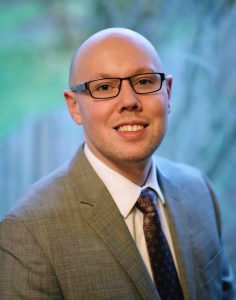 Benjamin se graduó de Ferndale High School, y obtuvo su licenciatura en ciencias políticas y español en la Universidad de Oregón en 2005. Trabajó para otros abogados en el área de la ley de lesiones personales, y luego fue a la escuela de leyes Lewis and Clark Law School en Portland, Oregón. Se graduó con altos honores en 2012. Después de trabajar en la Corte de Apelaciones de Oregon y posteriormente trabajar en varios casos de acción de clase y litigios multidistritales (MDL) de alto perfil, como el litigio de "diésel limpio" de Volkswagen y el litigio de cuentas no autorizadas de Wells Fargo, Benjamin regresó a Bellingham para abrir su propio bufete de abogados de lesiones personales, la oficina legal de Benjamin A. Pepper, PLLC.
Benjamin habla español con fluidez. En agosto de 2016, realizó un viaje a Ecuador, donde conoció a su esposa, María Carolina, quien es originalmente de Venezuela. El lenguaje, como el lector puede imaginar, se ha convertido en algo central en sus vidas y en la carrera legal de Benjamin. La pareja planea criar una familia multilingüe y multicultural.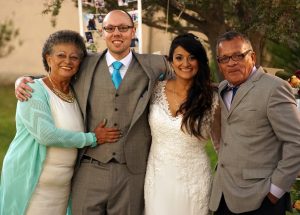 Benjamin se enfoca en casos de lesiones personales, y muchos de sus clientes principalmente hablan español, o solo hablan español. Ayuda a quienes han sufrido lesiones graves en accidentes automovilísticos o por productos defectuosos u otras circunstancias y enfrentan facturas médicas crecientes o dificultades de obtener tratamiento médico, incapacidad y trabajo perdido, cobradores de deudas, y otros desafíos o dificultades.
Desde que se involucró en la profesión legal, Benjamin notó que los hispanohablantes frecuentemente tienen que depender de interpretes—generalmente un miembro de la familia más joven o una persona totalmente desconocida—y no pueden hablar directamente con sus abogados cara-a-cara. Esto le preocupaba porque puede ser difícil interpretar los asuntos de la ley, donde las respuestas no siempre son claras y los consejos legales pueden ser matizados e involucrar la evaluación de varias opciones específicas y el equilibrio de riesgos y beneficios. Tener confianza y comunicación personal con el abogado puede hacer una gran diferencia en el resultado de la representación. "Cuando se trata de algo tan importante como su salud, su familia, y su futuro, desea poder comunicarse en el idioma con el que se sienta más cómodo," dice Benjamin.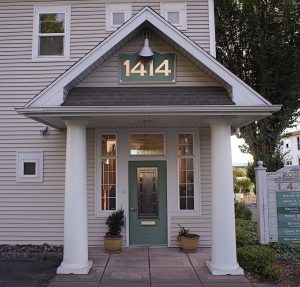 Benjamin sirve orgullosamente a los clientes cuyo idioma principal es el español, y entiende que a menudo enfrentan dificultades únicas en el trato con el sistema legal después de una lesión grave.
Por ejemplo, Benjamin ahorita está ayudando a un hombre de habla hispana que había incurrido más de $20,000 en facturas médicas y había perdido más de 6 meses de trabajo después de un grave accidente automovilístico en el que un conductor ebrio lo chocó por la parte trasera. Poco después del accidente, y antes de que el hombre se reuniera con Benjamín, la compañía de seguros del conductor culpable presionó al hombre para que firmara un documento de liberación de todas las reclamaciones—escrito totalmente en inglés. El hombre habla y lee casi nada de inglés, y no comprendió lo que estaba firmando. Sin saberlo, resolvió su reclamo por solo un poco más de $1,000—una pequeña fracción de la compensación a la que tenía derecho legalmente. Benjamin lo está ayudando a luchar para que el documento sea desechado y negociar un acuerdo justo que proveerá para sus necesidades médicas continuas, sus salarios perdidos, y el bienestar de su familia mientras se recupera de sus lesiones.
El hombre en el ejemplo anterior no se dio cuenta de que podía buscar ayuda legal, o que debía hacerlo, hasta que era casi demasiado tarde. Benjamin desea que todos—independientemente del idioma, la cultura, el estado migratorio, los ingresos, o la familiaridad con el seguro y el sistema legal de los Estados Unidos—sepan que tienen derechos importantes después de una lesión grave y que pueden obtener representación legal.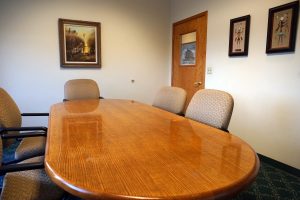 En la mayoría de las regiones de América Latina, el seguro es relativamente poco común. Muchas personas de esas regiones tienen poca experiencia con él seguro, y es posible que no entiendan completamente sus derechos después de una lesión.
O, pueden temer que se estén aprovechando de los demás. No quieren ser malas personas. "No se está aprovechando de nadie," explica Benjamin. "No está jugando con el sistema. No está tratando de dañar a la persona que accidentalmente lo chocó. Todos pagamos las primas de seguro para exactamente ese propósito. Las compañías de seguros están vendiendo la promesa de que, si ocurre un accidente, proporcionarán una compensación justa a la víctima lesionada. En general, cuando se presenta un reclamo por lesiones personales, simplemente le está pidiendo a una compañía de seguros que cumpla esa promesa."
Además, los inmigrantes indocumentados a menudo simplemente temen buscar ayuda. Sin embargo, Benjamin afirma que el estatus migratorio de individuos y familias no debería afectar su capacidad para ejercer sus derechos después de una lesión grave. "Desafortunadamente, una parte importante de nuestra comunidad vive con cierto miedo," dice. "Hay cierta desconfianza general y indecisión para lidiar con el sistema legal o entrar a la oficina de un abogado."
Benjamin espera poder ayudar a cambiar esa dinámica. Sin importar su estatus migratorio, los individuos y las familias aún tienen derecho a buscar representación legal y recibir una compensación justa por sus lesiones.
Finalmente, las preocupaciones financieras con frecuencia causan que las víctimas de lesiones no busquen representación legal. "A menudo, hay un pensamiento inmediato de 'no puedo pagar un abogado,'" dice Benjamin. Afortunadamente, él trabaja de tarifa de contingencia, por lo que no hay necesidad de pagar ni un solo centavo del bolsillo del cliente, tarifas por hora, ni cualquier otro pago o costo por adelantado. Si Benjamin toma el caso, solo se le paga cuando su cliente recibe una compensación. Un porcentaje del dinero que recupera para el cliente se reserva para pagar los honorarios de abogado, y si Benjamin no recupera dinero para el cliente, el cliente no le debe ningún honorario.
Los obstáculos para obtener ayuda legal son menos de lo que muchas personas creen. Benjamin da la bienvenida a aquellos que necesitan una consulta gratuita. Él está feliz de hablar personalmente con la gente, en inglés o en español, para ver si puede ayudar. E incluso si él mismo no puede tomar el caso, generalmente intentará conectar a los clientes potenciales con alguien que si pueda.
"Más importante," dice Benjamin, "si usted tiene alguna pregunta, si ha sido lesionado y no está seguro de sus derechos o si está siendo tratado de manera injusta, no hay nada malo que puede suceder de hablar con un buen abogado, y no cuesta nada. Ya sea que hable conmigo u otro abogado confiable con experiencia en el área de lesiones personales, no tenga miedo de revisar sus derechos y opciones. Hable con alguien."
Para obtener más información, visite el sitio web de la Oficina de Leyes de Benjamin A. Pepper en español, o llame al 360-733-3966.
Sponsored