The farming community is packed with people from all walks of life, all with something in common: a love of good, healthy food. Mariposa Farm, in Everson, is the same. The Lopez family is passionate about what they do, and work hard to grow a variety of organic vegetables and berries in Whatcom County.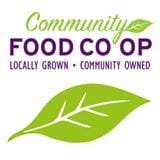 Run by Joaquin and Liz Lopez, Mariposa Farm grows strawberries, blackberries, carrots, eggplants, peppers, peas, fava beans, onions, tomatoes, and more. "I grow a little bit of everything," says Joaquin. "But I'm always excited to see the peas and tomatoes every year."
"Mariposa" is the Spanish word for "butterfly." Butterflies migrate long distances over several generations, and the Lopez family migrated from Mexico nine years ago to work on Washington farms. Liz chose the name to represent their journey.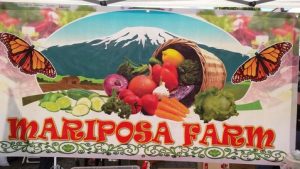 "We go to see our families in Mexico, and then come back," says Joaquin. "The butterfly, the monarch, always travels from Canada to Mexico—to Michoacán, where we grew up. She thinks we're kind of similar; the butterfly always goes to the same place, always to the same trees, every year."
Mariposa Farm sprouted more than six years ago, with a lot of enthusiasm and experience, but little more than the land to begin with.
"We didn't have any tools, no tractor, nothing," Joaquin says. "And that was one of the hardest parts we faced. We wanted to keep doing the work, and sometimes there was nothing. It was tough the first year."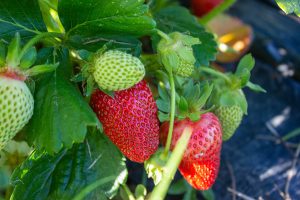 In the beginning, even with help from Joaquin's family to bring their produce to the Bellingham Farmers Market, Joaquin and Liz still needed to work full-time jobs outside Mariposa Farm. Joaquin worked construction and Liz, who has always loved farming, worked at another organic farm.
After three years and cultivating new working relationships with markets in Seattle, Joaquin decided to leave his construction job and commit full-time to the family farm.
Small farms like Mariposa can always use a hand, which is where the Community Food Co-op Farm Fund comes in. This program offers local farmers a monetary boost when they need it most. The Co-op's Farm Fund has been a great help to them, Joaquin says.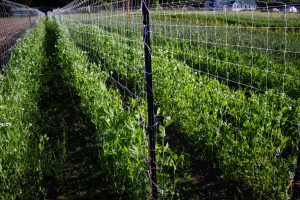 With the assistance of a Next Step Grant, Joaquin and Liz began work on building a pole barn. Farm Fund administrator Jean Rogers and Farm Fund committee chair Chris Elder have always been available to help and answer questions for Joaquin and Liz.
Sometimes a farmer doesn't have enough credit, or the loan amount they need is slightly beyond what their credit qualifies them for. The Farm Fund, which also has a revolving fund to secure low-interest loans for farmers, helped Mariposa refinance the remainder of a balloon loan on their land through the Industrial Credit Union.
"Basically, we say that we think they're good for it," says Chris. "The biggest project we've done with [Joaquin and Liz] is allowing them to refinance. Now they're on a regular mortgage payment that fits their budget."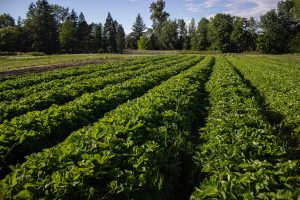 For Joaquin, farming runs in his blood, and compels him to keep going. "That's what we've always been doing," Joaquin says. "Both sides—my mom and my dad, both families—always farming. When I first started doing construction, I think it's because I wanted to take a little break from farming, but at the end I came back where I started. You've got to love it, otherwise it won't happen. Because it's really hard work."
One of the best parts of farming, he says, is how it brings his family together.
"My brothers come more often to help me, my uncles are here, we make good friends like Chris. In this business, you meet a lot of good people—really, really nice people," Joaquin says. "Sometimes I see my kids helping me out there, trying to do the job, and see my dad or my wife out there working. Those are really good memories."
In the future, they plan on finishing their pole barn, which will include a wash station for produce, concrete floors with drains, a cooler, and a second story for storage.
"The idea is to keep growing and also to provide more food for local families here," Joaquin says. "That's our goal: to always grow here for the community."
Mariposa Farm produce can be found at the Bellingham Farmers Market, West Seattle Farmers Market, Lake City Farmers Market, and the Whatcom Food and Farm Finder. Bulk and wholesale orders are available upon request.
Sponsored