Winston came from a high kill shelter in Idaho as a puppy. He already had a bite history; he even bit the police officer who brought him there. His euthanasia date was set. But when Jennifer Tachiyama saw his eyes in a picture, she knew he needed another chance.
"He was awful; he bit everybody. He's the only dog we've had that came back from the groomer with half a haircut because they couldn't handle him," she says with a laugh.
Three years later, Winston is a lovable dog who goes everywhere with Tachiyama—including back to the groomer. "It took a lot of love, but he now has confidence and a whole new outlook on life." Winston is an Alternative Humane Society success story.
When an animal ends up in a shelter, its prospects can often go one of two ways. It can be a step in its journey to finding a loving home, or it can be the end of the road. The Alternative Humane Society of Whatcom County has made it its mission to intervene at that critical moment when an animal with potential is facing the unknown.
As a nonprofit rescue organization, AHS is powered by the love and commitment of locals who open up their homes and hearts to animals in need.
Tachiyama has been with AHS for over seven years. She is a foster as well as an adopter, and serves on the AHS board of directors. Tachiyama has lived through the difficulties it takes to commit to this volunteerism, but seeing dogs blossom and find their homes makes it all worth it. "We do what we do because we have a passion for saving animals," she says. "Opening up your home to foster is how you save lives."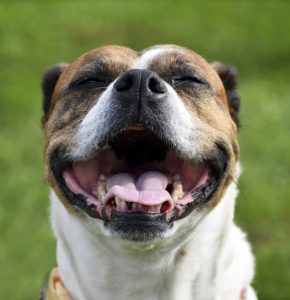 The dogs in the AHS program are often ones that wouldn't do well in a shelter environment or are at risk of being put to sleep. Shelters can be a high stress environment for dogs, and many who appear aggressive are actually living in fear. "Fostering has proven to have a higher adoption and retention rate because we know the dogs," says Tachiyama. "We're working with them through their traumas, through their behaviors, and they're not always getting that in a shelter."
The AHS works with our local dogs first, ones who are relinquished or who come through the Whatcom Humane Society. If room is available, AHS has advocates in different states that work to identify adoptable dogs and try to relocate them to Washington. "They're trying to get them out of the shelter before they are put to sleep," Tachiyama explains. "Shelters are doing the best they can with their means, but sometimes it's inevitable."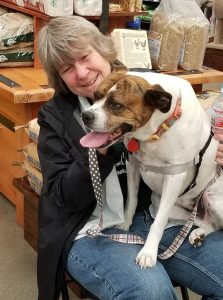 Fosters know their dog better than anyone, so they act as advocates to connect them with the right home. That means attending adoption events, reviewing statements of interest and carrying out home visits. The goal is that the animals won't end up being relinquished again or maltreated.
Michelle Gottis is currently fostering a seven-month-old lab mix named Sadie. "For me, the student schedule is really ideal for fostering, because you're only gone for a few hours a day," she says. "It keeps my schedule free to go to adoption events on weekends, and I have the time to go through the statements of interest."
The AHS is always looking for more people willing to open their homes to animals. Ideally, a foster would have an appropriate and safe home for an animal, as well as the time to commit to its well-being and rehabilitation. "As fosters, we're all amateur dog trainers. But most of the dogs just need love," Gottis says. "Once they get affection and realize they're safe, they'll start acting more confident and more like themselves."
AHS supplies all the food and vetting for animals in their care. Their adoption fees don't cover the cost the organization spends on it, so AHS does their best to fundraise the rest. If you don't have the ability to open your home to an animal in need, but want to support AHS, consider the many ways to donate. They have a bin at PetCo, and are always happy to receive food, toys and bedding. Every donation they get frees up funding for veterinary bills.
Keep an eye out for their annual Paws and Claws fundraiser happening July 28th at Squalicum Park. Just last year, AHS re-homed 273 dogs. Adoption events happen every weekend at participating local businesses, including PetCo, Mud Bay and Paws For A Beer.
The end goal for AHS is that no healthy, adoptable pet is put to sleep because it doesn't find a home in time. "We are never done until the dog goes to rest," says Tachiyama. "We will forever make sure that the animals are taken care of."