With summer around the corner and farmers markets gearing up, we put together a list of five local farms offering CSA programs this year, so you can find the best option for your taste buds and price point.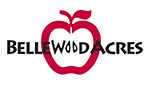 Community Supported Agriculture, or CSA, is a collaboration between local farmers and consumers who buy in to the farm in exchange for fresh, local produce all season long.
Through a CSA, you pay an amount up front that helps farmers get their season going. It covers the cost of seeds, fertilizer, and anything farmers need to get growing in the spring. Then, throughout their growing season—most CSA's in Whatcom County run from approximately May to October—you get a box of fresh produce each week.

Through these programs, you support local farmers in a way that's truly beneficial to them and you get to eat a variety of local fruits and vegetables each week without breaking the bank. On average, CSA's in Whatcom County end up costing between $20 and $25 a week. Compared to buying a week's worth of organic groceries, that can end up being a great deal.
Farms tend to offer different sizes to choose between, depending on how many people get to share the haul with you. They also often offer different pickup locations, giving you options for how to obtain your food. These boxes allow people get to know what grows seasonally in the Pacific Northwest and exactly where their food is coming from.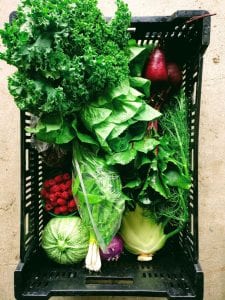 All the farms listed are committed to sustainable agriculture practices, using methods that will preserve the viability of their farmland into the future.
Here are five farms in Whatcom County, listed in no particular order, who are offering great CSA options this season.
Mike and Kim Finger have been growing organic produce in Whatcom County for 31 years, and they were the first farm in Whatcom County to offer a CSA, in 1992.
They offer quarter-, half- and full-size CSA boxes of vegetables and herbs or a share of chicken and turkey. People can pick up the boxes on their farm off Goshen Road in Bellingham as well as from several places in Bellingham and Ferndale. They also offer a variety of payment plans, allowing people to pay up front or in installments throughout the season.
cedarville322@mac.com 360-592-5594
Savannah Flynn runs Flynn Farms on 2.5 acres of land 13 miles from downtown Bellingham. Her CSA shares include certified organic vegetables and fruit from the fruit trees on her property. The CSA program helps Flynn purchase seeds early in the year. It also provides a local market to build direct farm-to-consumer relationships and is an outlet to experiment with new recipes and crops, she says. Flynn farms is women- and veteran-owned and -operated.
People can pick up their weekly shares directly on the farm, or she offers home deliveries.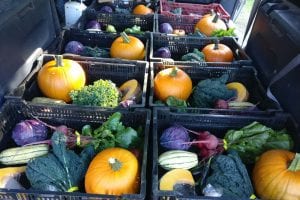 This small, certified organic farm is run by Roslyn McNicholl. The CSA shares include vegetables and berries. She accepts SNAP and EBT. People can pick up the boxes at the Bellingham Farmers Market, in Happy Valley, at the Everett Farmers Market and directly from the farm. McNicholl includes recipes in her weekly CSA shares to help people use the produce they receive. She also includes a monthly newsletter in the boxes to share what's happening on the farm.
roslyn@rabbitfieldsfarm.com (360) 393-8747
Dakota Stranik runs Rabble and Roost Farm, a 5-acre farm, growing organic vegetables, fruits and eggs. The CSA boxes include four to six vegetables and fruit when it's in season. People can also add flowers, eggs and honey to their shares.
"My favorite thing about our CSA is how it helps us connect with our neighbors and a super local community," Stranik wrote in an email.
People can pick up their shares directly from the farm or from the Lynden Farmers Market.
"That kind of a system works out to be convenient for customers that live or work close by. It's a win-win, helping us save on transportation and packaging, saving time for our customers, and building a strong relationship between our customers and where their food comes from," she wrote. "Our customers get to interact with the farm and us farmers on a regular basis."
rabbleandroost@gmail.com or 360-328-1375
Tyne Stormo and Ben Kragens moved to Whatcom County from Minnesota about five years ago, so they could ski and hike in the same place where they farm. They have seven acres of vegetables and 15 acres of pastureland where they raise beef, lamb and chicken. They grow over 60 varieties of produce to offer a wide variety in their CSA.
The CSA program provides them with insurance, Stormo says. It allows them to cover their costs at the beginning of the season and provides a home for their surplus produce. Compared to buying organically grown food at the store, Stormo estimates people save about 40 percent of that cost by buying in to their CSA. People can pick up the shares at their farm every Thursday throughout the season. They also offer three farm tours throughout the season so people can see more closely where their food is coming from.
"It's so much more gratifying for people that don't know agriculture to see the full plants," Stormo says.
tyne@kragnesfamilyfarms.com or 360-599-1095