Farming isn't just a job for Moondance Farm owner Billy Tate — to him, it's a community service. And he's here to give Whatcom County a taste of homegrown food.
Moondance Farm is an organic-certified vegetable farm and homestead in the foothills of Mount Baker, just south of Acme. The farm is a local wholesaler and a signature supplier for the Community Food Co-op in Bellingham.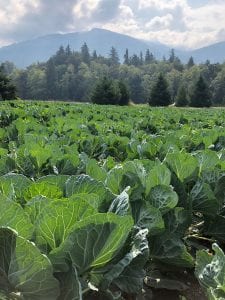 "The Community Food Co-op has been one of our strongest advocates and has welcomed us as a supplier," says Tate. "As we've developed our skills as growers, we've been given more opportunity to become a primary supplier for more items each season."
Moondance focuses on a huge diversity of nutritious, seasonal organic produce with family and community in mind. They grow vegetables, fruits and herbs year-round, from heirloom to specialty varieties.
Tate estimates they grow between 10 to 15 varieties of produce for wholesale for each season, including salad greens, sunflower greens, tomatoes, Italian sweet peppers, napa cabbage and much more. At any given time, though, there are easily dozens of types of crops growing for farmers markets and CSA.

It's hard for him to pick his preferred crop, as a lot of things become his new "favorites" as they come and go. The first peas of the season are phenomenal, but so is fresh napa cabbage, which is soft and delicious.
"That's what we celebrate in abundance," Tate says. "It's not always the reward of the income as much as it is the celebrating of the abundance of food and having access to this really good stuff."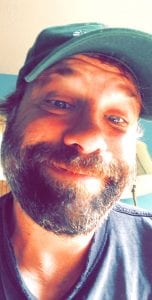 Tate farms so that he can nourish both the land and his community. He moved to Washington from the Midwest with his family and started farming around 2002 and first considered growing culinary and medicinal mushrooms, which is where the title of the popular Van Morrison song "Moondance" first attached itself to the farm's name.
"There's so much emphasis on the sun sometimes," Tate says. "But there's such a beautiful thing about the nighttime and the moon."
Moondance Farm also provides Community-Supported Agriculture, or CSAs. A CSA allows customers to subscribe to a farm's harvest with a weekly box of fresh, seasonal produce. Tate believes CSAs give people an appreciation for homegrown food when it's fresh and in-season. It also gives farmers a chance to show customers their best produce.
Moondance CSA boxes feature salad greens, baby beets, spring onions, asparagus, summer squash, snap peas, fresh garlic, and a lot more.
"It's just another fantastic way of connecting directly with your community," Tate says. Moondance has offered CSAs for over 11 years, and thinks of them as them a way of cultivating relationships between the farm and family dinner tables. "They buy a little piece of your farm each season."
Early on, Tate met Community Food Co-op's Farm Fund Administrator Jean Rogers, who introduced him to the larger farming community. He started growing produce for the local food bank around 2005, and became a Farm Fund committee member in 2006. The Fund had only been around for six years at that point, and Tate volunteered, wanting to give back, learn, and be a greater part of the community.
He's also involved with the Farm Fund's Next Step project, which pairs grants with low-interest Farm Fund-secured loans for farmers. Tate himself also received a Next Step grant award that, paired with his own investment, he's used to scale up and expand the local wholesale side of his business.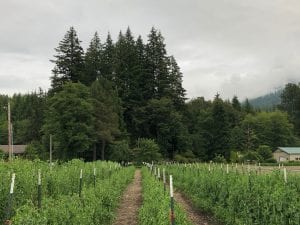 He knows from experience that running a farm isn't easy. It takes persistence, risk and sacrifice, and it's a challenge for farmers to access funds. Having the support to expand his business, and help others do the same, is a great help.
Tate values the relationships around farming. At the farmers market, he talks with others and gets to know them, learning new things about people he wouldn't otherwise meet. Some become like family to him.
"I think the relationship around food is really special," he says. "You see people and you think about how long you've known them, and that it's been around this necessary object of food in our lives."
Moondance Farm products can be found at the Anacortes Farmers Market, Skagit Co-op, and both Community Food Co-op locations. To sign up for Moondance Farm CSA, check out their website.
Sponsored