The Pacific Northwest is a new experience for Karen Lewis, incoming Marketing Director at First Federal Bank – and one she's eager for. "I actually had not been out west until I came out to interview," she says. "It's kind of a running joke that I consider myself a bad Canadian because I've never been to the west coast or the east coast in Canada. But [now] I have been to both coasts in the U.S."
Lewis joins the Port Angeles team after a stint in Chicago with BMO Harris Bank where she was the senior marketing manager. She's prepared to get out and remedy her "bad Canadian-ness" very soon. "Victoria is just a short ferry ride away, so I definitely envision us going up there so I can check at least one coast off," she says.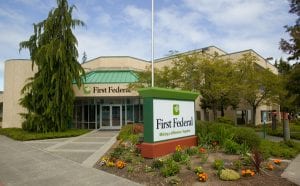 In her new position at First Federal Lewis, manages the marketing activity and customer-facing elements of the company. This includes all of the media buys, local advertising, events and sponsorships. She supports all areas of the bank with front-facing promotional efforts.
She's excited for the role, which allows her to stretch out a little. At BMO she focused on lending, specifically. She's worked her entire career in financial services marketing with a digital team, a social team, a local area marketing team and more, so this, she says, "brings all of my previous experience together nicely."
Lewis was a Canadian Army reservist in the Queen's Own Rifles infantry unit from 2005 to 2012. At the time of her release, she had risen to the rank of corporal. "It was a really incredible experience," she says. "My family has a tradition of service. I had considered going full-time, but different things pulled me in different directions and here I am today."
With a penchant for adventure and exploring, Lewis also taught English for a year in Korea. There she met her American husband who was also teaching English. "It's funny," she says, "I had to travel halfway around the world to meet him."
She enjoyed traveling around Asia and experiencing those cultures. Cambodia tops her list, as it was an "eye-opening experience."
She's actually been twice. The first time she missed going to Angkor Wat, so she was grateful to return and have that experience.
"I've really been interested in checking out Germany and Croatia," she says, adding, "I also have a lot of travel I'd like to do in and around Washington. I hear there's a ton of beautiful landscapes. I'm really excited."
She's following a variety of local Instagram hashtags to get her bearings. "I'm slowly building my list," she says. "I definitely have a lot of local travel ahead of me."
Lewis arrived on January 6, the day after a famously rough windstorm. The winter weather has curtailed her adventurous spirit, but only a smidge. Both Lewis and her husband love the outdoors and enjoy getting out on the hiking trails in their free time. "That was definitely one of the draws in relocating," she says.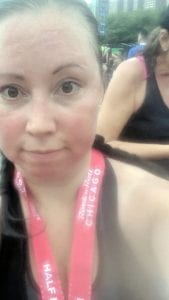 Both Chicago and Toronto required a long drive to get into the woods. Here, she's excited to pursue the local trails as the light returns. "I did get out to Lake Crescent, and did the hike to Marymere Falls, which was beautiful," she says.
Lewis is also a runner. "I ran my first marathon in October in Chicago," she says. "It was incredible, a really great experience, with 45,000 people."
This race is part of the six Abbott World Marathon Majors, and Lewis plans to race all six as a "bucket-list challenge." Her name was not drawn for this year's New York City Marathon, but she does plan to run the local North Olympic Discovery Marathon in June.
The team at First Federal has been welcoming and Lewis is glad she came. "There's a really great team here," she says. "Everyone I've met with to date has been very welcoming and just incredible and supportive."
This doesn't surprise her. While interviewing, she was struck by the First Federal environment. "The culture was definitely a draw, in addition to the beauty that surrounds us in the Pacific Northwest," she says. "It's still quite new, but it's been fantastic. I'm really looking forward to getting to know more about the communities and customers we serve.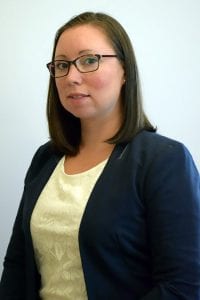 Lewis is ready to be part of First Federal's valuable work in the community. Recently, their community foundation awarded grants to the Boys and Girls Club of Port Angeles and the Whatcom Dispute Resolution Center, among others. Lewis feels good about being a part of that effort. "What the foundation is doing has just been so overwhelming," she says. "First Federal is really committed to our communities and customers. It's definitely shone through in a very real way and in a very short time. I've only been here a couple of short weeks and that's something that's very apparent and very prominent."
Sponsored