Two years ago, Ferndale Residents Nelly and Abi Santiago knocked on the doors of local Blaine businesses, looking for a location for their new taco truck. They didn't have much luck. That is, until they met Mike Hill, owner of the Chevron on Peace Portal Drive. He also happened to own the empty lot next door.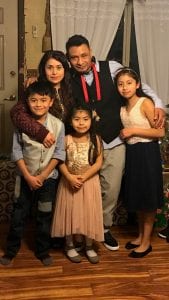 "There was nothing here and we made an agreement," says Mike. Now, two years later, El Noa Noa is a popular stop in Blaine.
"This started out as something temporary and it just kept rolling," Mike says. "It helped out my business, too."
Mike has noticed a definite increase of traffic and can't say enough about El Noa Noa. In fact, he loves their food so much, he built them a building with harbor views.
He recently developed that empty lot where the taco truck originally stood. It's now called Skye Hill Station, named after Mike's wife, Skye, who also co-owns the space. Sandwiched between the brand new Blaine Visitor's Center and the Lighthouse Starbucks, Mike built a taco stand for Nelly and Abi to spread their culinary wings.
He turned down multiple offers from nationally recognized names who would've liked to move into this space. He built it for the Santiagos because he's their biggest fan.
And he's not alone. Google reviews are flooded with five-star raves about El Noa Noa's food, friendly service, and prices. The truck has a huge following from Canadian visitors, fresh over the border and hungry from long customs lines who often note a lack of good Mexican food in Canada.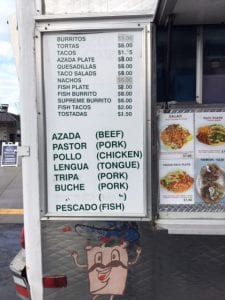 Mike's daughter is Canadian and lives in Abbotsford. "She comes down to the taco truck just for their burritos," says Skye.
"They've really got a gift," Mike says. "The food's great, they're personal, the place is clean, and they've really impressed me. That's why we gave them this location. It's a blessing for them and us. It'll be a blessing for the whole town."
And this is just the beginning. "I wouldn't be surprised if you see these guys on the Diners Drive-ins and Dives," Mike says. "You watch, I bet you they get on there."
Once they move into the new building, El Noa Noa will change their name to South Border Tacos. The taco truck will then relocate to a space next to Justesen Industries, where it will be accessible to long-haul truck drivers.
Originally from Oaxaca Mexico, Nelly and Abi moved to California and eventually to Blaine, looking for a forever home. They live with their three children in Ferndale and have made a name for themselves in Whatcom County.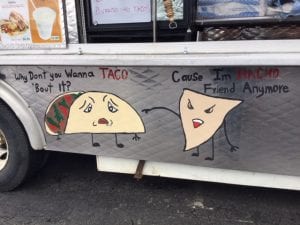 Abi is the culinary genius. He worked in restaurants in California, along with other odd jobs. He's a hard worker who always has a smile on his face.
When Abi and Nelly decided to buy a food truck, he proved a natural in the kitchen. His daily specials are often hot news at neighboring businesses.
"The food is legitimately outstanding," says Scott Meaker, the general contractor in charge of building construction.
South Border Tacos is planning on adding "additional dishes, fresh chips and more homemade salsas," says Meaker. "It's already one of the most popular restaurants in the region."
Abi's new kitchen will give him the space and appliances for even more creativity.
"I was raised on good Mexican food and they really have something special," says Meaker. "Other burrito places can't complete and have ended up leaving Blaine because of South Border [El Noa Noa]. They're raising the bar in Blaine."
"Taco trucks have a reputation for having really good, authentic food," he adds. "It's not going to lose any of its strength as the best taco truck in Whatcom County. They'll be able to do everything fresh right there in their new large kitchen instead of needing a commissary kitchen. This will make their food even better."
While dining at South Border Tacos, you'll have a view of the marina, sunsets, and the biggest fireplace around. You'll also enjoy good people, phenomenal food and rock bottom prices. South Border Tacos is going to help put Blaine on the map – after all, the one thing everyone agrees on is that tacos rock.
Stay tuned for details on the Grand Opening of South Border Tacos. One lucky diner will receive $1,000 inside their burrito!
Sponsored