Even with fantastic insurance, navigating the quirks of the system can be a complicated matter. It seems what patients want is easy: affordable insurance that allows them to receive quality care. But too often, this isn't what they get, despite best efforts. Fortunately, frustration leads to innovation.
When an insurance company has a contractual agreement with a clinic or provider, that clinic is considered "in-network. The contract requires the provider to be paid a certain amount for each service and to follow all rules of the insurance company, no matter how arbitrary or unpredictable.
Elizabeth Hampton, owner of CorePhysio Physical Therapy, is accustomed to insurance challenges faced by clients and small businesses alike. She's discovered that clients are increasingly going out-of-network to avoid the red tape and shell game involved with navigating the unique obstacles of their insurance plans.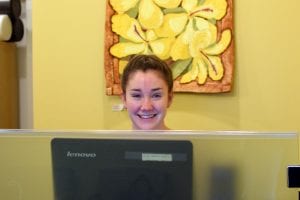 There are a number of factors that drive clients to go out-of-network for their care. "If their insurance coverage of PT is severely limited despite extraordinary monthly premiums," Hampton explains, "or their insurance company has unnecessarily complex or unpredictable hoops to jump through." One of the most common "hoops" is the use of a third party, such as EviCore, to review client medical records and decide if the client's care should be covered.  Many insurance contracts also limit the amount of time physical therapists can spend with clients even if an abbreviated physical therapy treatment doesn't meet the client's complex needs, learning style or expectations. In some cases, clients are simply uncomfortable with the amount of personal data to which their insurance company has access. As a result, clients are looking at the marketplace and choosing where they want to go.
That choice is important. Increasingly, clients feel empowered to take control of their own healthcare, rather than have insurance companies control their choices, by choosing out of network physical therapy care because they want to see the clinician and clinic of their choice.
When choosing insurance plans, savvy shoppers explore their options, but there are so many choices it's often hard to know what to look for. Clients often don't realize their PT coverage is scant or thought they wouldn't need it. Many lacked choices in the first place, as some employers only offer limited options during enrollment.
When coverage is suddenly needed, clients may feel stuck. But there are still options. This is when smart clients start to take back control through innovation.
CorePhysio has noted a rise in out-of-network clients who opt to take back control and select the physical therapist who they want to see, despite insurance pressure to stay in-network. "Between 2017 and 2018, the number of out-of-network clients choosing CorePhysio doubled," Hampton says.
Their team works hard to provide out-of-network clients with everything they need to make informed choices. "We are absolutely honored that out-of-network clients choose CorePhysio," says Aspen Ison, CorePhysio insurance coordination specialist.
Once consumers disclose their insurance information, any contracted provider is legally required to bill their insurance. Insurance contracts forbid providers from offering cost transparency to in-network clients to understand the price difference between the insurance rate and out-of-network rate. "It is common for clients to call and ask for pricing, and insurance contracts prevent providers from being able to share that information which is understandably frustrating."
When it comes to finding simplicity within a complex system, Hampton shares her favorite quote: "If this was easy, what would it look like?"
Although it can seem daunting for a client to take control of their healthcare this way, CorePhysio staff are dedicated to help. "We are happy to provide out-of-network clients specified receipts with documentation and billing codes – what happens in each session –to submit to their insurance themselves," Ison says. "When clients take on that role, we can provide services at a lower cost to them."
"More providers are refusing the pressure from insurance companies to see more people faster, and instead decline insurance contracts that prioritize insurance profits over quality, personalized care." If an insurance company's practices go against CorePhysio's company values, Hampton has made the difficult decision to stop working with that company. "Some insurance contracts require we provide care that is not to our standards, pressure clinicians to rush care even if it does not meet the clients' needs, or mandate mundane data entry and repeated reports simply to approve two visits at a time.  Some contracts pay so little that we'd have to cut employee's pay or benefits to be able to make ends meet," Hampton shares.
After all, employees serve a critical role and deserve competitive pay and benefits for their hard work – something CorePhysio believes in deeply.  Investing in market wages for all their talented staff is a top priority for Hampton and her team.
Ison loves CorePhysio and feels strongly that they offer the best care in town. To clients in need of services, she says, "Come in and see us, and get the CorePhysio experience. We offer so much. We have so much depth in our clinical team. We have physical therapists who are pelvic floor specialists, orthopedic and concussion specialists; we treat children. I believe CorePhysio is really the gold standard."
CorePhysio is currently out-of-network with United Healthcare, Humana, Apple Health, Molina and other state-funded plans. For out-of-network clients looking to make their own choices, CorePhysio offers support and the lowest self-pay rates their contracts allow. "Many out-of-network clients share that they started with PT elsewhere and wish they had simply started here," shares Ison. After paying for an in-network course of care that wasn't helpful, many report better results – and a better experience – by coming to CorePhysio." They are currently in-network for many healthcare providers, including: Premera, Lifewise, Regence, Aetna, Cigna, Geha, First Choice, Kaiser, Medicare, and more.

Really, it's about taking control of your own care, and about exercising the right to make a choice. "There are some important questions to ask yourself when seeking care," says Janis Wolfe, operations manager at CorePhysio. "Are you treated with respect from the first phone call and by every staff member?  Do they see you one-to-one and listen to what's important to you? Does it offer the hours you need? Do they offer advanced and specialty care? Are they locally owned?" No one should experience impersonal, rushed healthcare.
Depending on which factors are most important to you, being able to personally choose who you go to for care may entail going out-of-network, Wolfe says. "But that could be the best route for receiving the best care, the best value and the best clinical experience."
Sponsored