Imagine you're standing high on a rock, overlooking a gorgeous pool of sparkly blue water. You know if you jump, it's going to be great, but instead hesitate. You stare at the water for months. Then finally, you jump. And it's so wonderful, you know you'll do it all over again. That's how Bellingham Playwright Eryn Elyse McVay describes her writing process.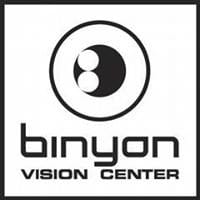 The amount of work McVay has put into her playwriting goes beyond the page. When we meet in Caffe Adagio, she arrives with a bag filled with posters for her newest work "How Sweet The Sound." She's placing these around town to spread word of the world premiere production which opens on January 4, 2018 at the Sylvia Center for the Arts.
McVay's play follows three girls who live in a strange but orderly home, cared for by two kindly adults. Isolated from society, the girls have only each other as they begin to unravel the mysteries of their circumstance, unknowingly hurtling toward their dark destinies.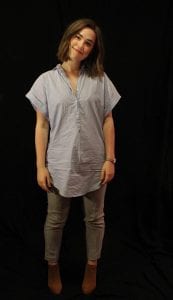 McVay's play has been selected as one of eight scripts nationwide to be recognized for the National Partners of the American Theatre Playwriting Award through the Michael Kanin Playwriting Awards Program at the Kennedy Center American College Theater Festival. "How Sweet the Sound" is being acknowledged as an outstanding play representing the best-written, best-crafted script with the strongest writer's "voice."
"Playwriting is so subjective," says McVay. "I didn't know if other people would think a talking owl, these girls and this house were going to be interesting. It feels good to know you're going in the right direction."
While the idea for "How Sweet the Sound" has lived with McVay for the past three years and been shared in pieces during playwriting classes at Western Washington University, it has truly been brought to life by Bellingham TheatreWorks.
This theatre-based non-profit was founded by Mark Kuntz and Steve Lyons in 2014, and is focused on producing stories representing the Pacific Northwest, with an emphasis on local actors and local playwrights.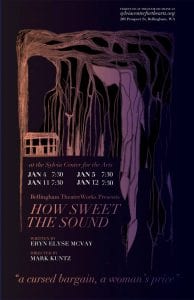 It was Kuntz, the Artistic Director of Bellingham TheatreWorks, who went along for the ride with McVay as she created "How Sweet the Sound" during his playwriting courses at Western.
"I was listening to her play with a series of ideas," says Kuntz. "This one started to percolate. Then we had a reading in class one day and I was really interested in it. I thought it was a compelling story and I think Eryn has talent as a writer and storyteller."
Kuntz is directing the inaugural performance of the play, creating the set, and actively bringing new works to the community. "On a selfish level, I just like playing with new material," he says. "I like the process of working with the playwright. We can talk about the new work. I really like having the playwright in the room to do that."
Bringing new works to a community is tricky. It's no secret that audiences have favorite plays they're always committed to seeing, but getting them to see something new can be a challenge. Kuntz says many of his playwright friends experience frustration as they struggle to get their work produced.
While producing new works can be a risk, the reward is tangible. "There's something about 'How Sweet The Sound' that is cinematic," Kuntz says. "The use of sound and projections to create the world, I think reflects the youthful sensibility that is inside the play."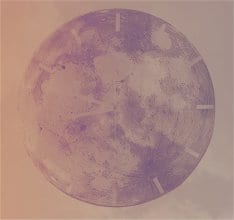 Kuntz and McVay both describe the play as having a magical, mystical and dark quality to it. Its world is unique. Kuntz has designed an all-white set, which will be "changed" through the use of projections. He's interested in using electronic media to help tell stories.
"I'm definitely a playwright who creates 'director problems' when it comes to creating worlds," laughs McVay. "I wouldn't trust anyone other than Mark to do this inaugural performance. He is so smart when it comes to set designing and being efficient with space."
McVay is a playwright and an actor and seeks to do both equally. She'll even be playing a role in this production. She laughs, saying she had zero input about what part she was cast in. She was so excited when given the role she was hoping for. While she didn't write any of the roles with herself in mind, she is thrilled to be a part of the show.
"Casting has been the most exciting," she says. "It's a surreal feeling when people care and want to be a part of your play. Being an actor in my play helps me become a better playwright. I can see how an actor is going to approach these characters and I can see where the characters are falling short. It's a learning experience but it's also super fun."
The play has already undergone several major changes as McVay deftly maneuvers between playwright and actor. She's assisted by dramaturg and outside eye Grace Heller.
McVay has to keep quiet as the cast uncovers the intricacies of the puzzle she has given them. She says she's not allowed to give them hints or insight into their characters until they wrap – and waiting is torture. However, being able to watch her castmates discover and debate the work is a gift.
Soon an audience will explore the puzzle within the play, uncovering what awaits these characters in a world that's eerily similar to our own. Take a leap into this nationally recognized new work by a local playwright and discover "How Sweet the Sound."
How Sweet the Sound
January 4, 5, 11 and 12 at 7:30 p.m.
Sylvia Center for the Arts
205 Prospect Street
Bellingham
Purchase tickets via Bellingham Theatreworks or Sylvia Center for the Arts.
$15 General
$10 Sylvia Center Member
$0 iDiOM Season Pass Holder