Fermentation is back, in a big way. "Worldwide there is so much history with fermented food," says Braeden Kaemingk of Pangea Ferments. "And certainly now, as we begin to ask, 'What's your gut feeling?' we see a revival of many traditionally fermented foods coming to market."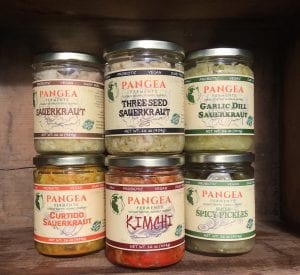 For thousands of years, nearly every culture and civilization has used fermentation as a process to preserve fresh produce without the use of refrigeration. Recently, our modern society has reawakened to the numerous benefits of this preservation technique. Fermented foods are even recognized in the U.S. National Library of Medicine for their help with cognitive function. The internet is full of personal success stories of their incredible healing benefits to help arthritis and migraines, assist weight loss, and increase immune system, energy, mood and overall gut health.
"There certainly is a growing awareness of the health benefits associated with probiotic rich foods," Kaemingk says. "There are a lot of options for naturally fermented foods and the health rewards and flavors are great. I would encourage all to find a ferment that they enjoy and see how it works through you and for you."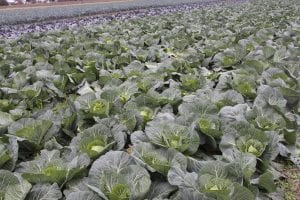 Kaemingk realized his love for fermented foods while living in Japan. "Miso and natto (fermented soy beans) were a regular part of my diet as were a long list of nuka (rice bran) ferments," he says. "My fascination with the process didn't begin until I returned to the states."
After experimenting with kombucha, he changed gears and decided to ferment kimchi and sauerkraut.
Kaemingk uses locally sourced, raw vegetables. He finely shreds them, packs them with salt and spices and lets them ferment for three to five weeks. It's an ancient process and is probiotic rich. When the vegetables are deprived of oxygen, the healthy bacteria proliferate, creating an incredibly healthy product. The vitamins found in vegetables become more accessible. This allows your body to absorb all of the nutrients the vegetables have to offer, even the ones usually lost because of your body's inability to process them. The healthy bacteria create a healthy biome for your gut, which then fixes digestion issues.
"I found bringing probiotic-rich foods to our community and supporting our local farmers is its own reward," Kaemingk says. "For all of those who follow or ferment foods themselves, you truly do begin to fall in love with the craft."
Come out and try his creations; the flavors are bright and fresh, with a crunchy, zingy bite. It's a great way to access readily available vitamins and maximum health benefits. And it's delicious, too.
Kaemingk's products make a lovely accompaniment to top off rice dishes, salads and sandwiches. Recipes can be found on the Pangea Ferments website.
Stop by the Pangea Ferments booth at the Bellingham Farmers Market every Saturday and eat your way to better health.
Sponsored