Erin Keedy has a passion for flavor. "I go kind of crazy thinking about flavor combos," she says when asked how she comes up with such interesting and unique tastes.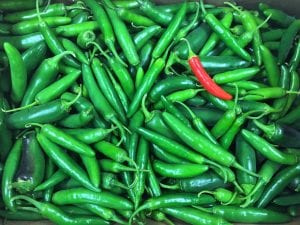 Keedy is the owner of El Fuego Pepper Sauce. After just three years in business, her Serrano Pepper Sauce has already won two international Hot Pepper Awards.
It all started when she realized that most hot sauce brands are all about the heat of the pepper, but none of them showed off the unique flavors of the peppers themselves. "I love serrano peppers and wanted a sauce that showcased the flavor of the pepper and not just the heat," Keedy says. "Each pepper has such a unique flavor; it's so cool. I wanted it to taste clean and fresh – not muddled."
Keedy claims that her company was started by luck, "a hobby turned to business." After giving sauces to friends, their friends started to ask for them as well. When people she didn't know started to inquire about buying her sauces, she knew she had something special. "I had great feedback and it just started to take off," she says. Now it's her full-time business and she's keeping busy with wholesale accounts, farmers markets and online orders.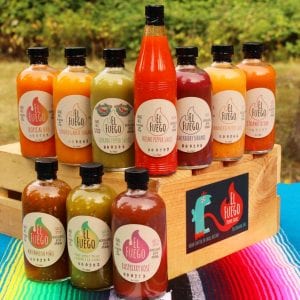 "I love it," Keedy says. "It's such a great feeling to put a product out that people enjoy. I love to hear what people have made with it."
Keedy's not joking when she says she goes crazy thinking of flavors; she even dreams of it. One night after a day of recipe testing, trying to balance the heat of a habanero, she woke up with the idea of bell pepper and garlic. She "rushed to the kitchen to make it" right away, and that's where her recipe was born.
The ingredients are locally sourced as much as possible, "I work with produce ingredients from Yakima and other local farms," Keedy says. She's also inspired by local fruits, creating flavors like her seasonal Blackberry Sauce and Raspberry Rosé Sweet Pepper Sauce.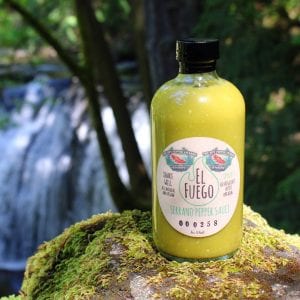 It can be challenging to create the perfect spice level, bringing out the flavors of each pepper, without overpowering the blend with heat. But Keedy is a master; she balances fresh peppers with vinegar, fresh lemon or lime juice and the perfect amount of sugar and salt. She works in small batches, grinding peppers and spices with care and freshly bottling the sauces right away.
"The flavors are clean and bright, and they enhance the food without taking it over," she says. This is important to her. She wants her sauces to enhance every dish.
"Keep an eye out for me around town," Keedy says. "I do a bunch of holiday markets." She always posts her whereabouts on Facebook and Instagram. You can find her at most Bellingham Farmers Markets and her products are sold at the Bagelry in Bellingham.
"Come chat with me at the market," she says. "There are 10 flavors, so I like chatting to people about the sauce and peppers." And you'll enjoy savoring her remarkable flavors.
Sponsored