Tiny homes are trending around the world. They're creatively cute, energy-efficient, affordable and better for the environment. Many are portable and with less to clean and maintain compared to a traditional home, one might have more free time and income. What's not to like?

With Whatcom County real estate prices at an all time high and rental vacancy rates at an all-time low, Accessory Dwelling Units (ADUs)—the proverbial mother-in-law suite—have become a focus of public conversation, most recently at City Council meetings. New rules make backyard cottages, carriage houses and other units easier to have throughout Bellingham.
Many communities are also incorporating tiny homes as a potential approach to reducing homelessness.
All this tiny home fervor inspired Dan Dunne of CAZ Insulation & Energy Services (CAZ) to build one. The CAZ team, with the support of other local businesses, built and donated a one-of-a-kind tiny home to Kulshan Community Land Trust (Kulshan CLT). As Board President, Dunne thought this would be a fun fundraising project that would enable Kulshan CLT to continue and expand the work they're already doing to make homeownership a reality for more middle- and low-income families.
Because of their efforts, one lucky community member has a chance to take this tiny home, home on September 22. It is being raffled off now through September 22 to benefit the ongoing efforts of Kulshan CLT in our community.
A Very Special Tiny Home
The 220-square-foot house on wheels has an estimated value of $39,000. Painted a vibrant blue with white trim, the home was built by the CAZ team with collaboration that included donated materials and services from other local businesses. A-1 Builders helped with labor. This little unit has cabinetry provided by Kent Chassum, windows from West Coast Windows and beautiful granite countertops by Sims Masonry. The plumbing system was donated and installed by Favinger Plumbing. Carla Lee of People's Bank contributed the rich hardwood flooring and BlueBarrel pitched in the water catchment system. Elie Samuel of Samuel's Furniture donated tables and Helene & Co. staged this adorable space with linens, flower boxes and more while Chris Howard of HiDrive Photo captured the beauty of this little home.
Why Housing is a Big Deal
"The gap between wages and home prices continues to widen across the country, particularly in Northwest Washington and in Whatcom County. That fact makes homeownership well out of reach for many low- to moderate-income community members," explains Kulshan CLT Executive Director Dean Fearing. "As a way to cope, many are downsizing, while others are putting their financial support behind their local Land Trusts who work hard to keep housing affordable."
Since it began in 1999, Kulshan Community Land Trust has helped more than 180 middle-income households (80 percent of AMI and below) purchase quality, affordable Whatcom County homes. Their efforts guarantee that those homes will remain affordable for future buyers as well.
Proceeds from tiny home raffle tickets will help Kulshan CLT build their latest project, Telegraph Road Townhomes, a joint partnership with Habitat for Humanity of Whatcom County that will break ground this summer. "When completed, over 52 affordably-priced, energy-efficient homes will be available to low- to moderate-income families," explains Fearing. "We've also worked with Whatcom Transportation Authority to establish a new bus stop on site to ensure residents have transportation options and minimal traffic impact. This will help reduce the number of county families who currently drive further and further from their job center to find economical housing options."
See the Tiny Home and Get Tickets
How do you get your hands on the winning Kulshan CLT tiny house ticket? You can purchase them with cash, check or credit/debit at the Kulshan CLT Office at 1303 Commercial Street, Suite 6 or at the events below. There is no limit on the number of $25 raffle tickets per buyer and you need not be present to win. One lucky winner will be chosen at the Kulshan CLT's Annual Community Party at Boundary Bay Brewery on September 22. The event begins at 5:00 p.m. and one lucky winner will be selected at 6:30 p.m.
Come see the Tiny House in person at Habitat for Humanity of Whatcom County at 1825 Cornwall Ave. in Bellingham and at the events below:
Community-Based Solutions to the Housing Crisis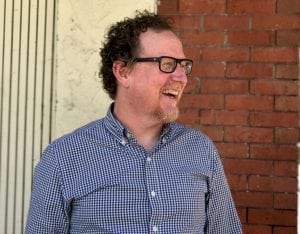 By partnering with local organizations like Habitat, Kulshan CLT fosters a healthy mix of housing types, sizes and prices, affordable at the wages of the jobs nearby. Permanently housing more of our residents means greater stability for families at home, in our neighborhoods and in the community. For example, Kulshan CLT homeowners are eight times less likely to experience home foreclosure and its negative impacts. As a result, children change schools less often allowing families to get fully involved in community efforts and support area businesses and job centers. That extends outward to include potential improvements in social justice, economic vitality and environmental sustainability.
Kulshan CLT Homeowners Become Community Leaders
The proof is in the pudding. Many early Kulshan CLT homeowners have gone on to become leaders and successful business owners and job providers in our community. For example, Bellingham City Councilman Daniel Hammill has served the city in various capacities since 2010 including co-founding United Way of Whatcom County's Bellingham/Whatcom Project Homeless Connect and other public programs for the homeless. Stephanie Oppelaar has owned the Black Drop Coffeehouse on Champion Street since December 2009. Ann Marie Cooper is Co-owner of Good Earth Pottery in Fairhaven which showcases and sells the work of more than 50 local artists. Kulshan CLT's first homeowner Jen Green served as the Court Clerk in Whatcom County Superior Court for more than 18 years and has served as a Kulshan CLT Trustee since 2012. Kendra Meyer works as Outreach Coordinator at Kulshan CLT. Alex Ramel is running for State Representative in the 40th District. And that's just a few of 180 families helped directly by Kulshan CLT. Thousands more have benefited from their financial, health and energy education opportunities.
"Every dollar donated to Kulshan CLT is a lifetime investment toward sustainable homeownership and community stability long-term," notes Fearing. "We invite everyone to show their support by getting their winning raffle tickets today and congratulating the lucky winner at our Annual Party on September 22."
Kulshan Community Land Trust
360-671-5600
info@kulshanclt.org
www.kulshanclt.org