Olympia is a fun and fascinating destination located just a few hours to the south of Bellingham. There is so much to do, determining an itinerary can be a daunting and time-consuming task. Luckily, the team at Experience Olympia and Beyond has done much of the work for us. A quick visit to their website will take you to an extensive library of events, attractions, places to stay and amazing eats. With so many great choices you may still find yourself struggling to plan the day. Not to worry. The local community voted and compiled a list of the top 12, can't-miss Thurston County Attractions. This is the perfect area guide for visitors and long-time residents alike.
Experience the History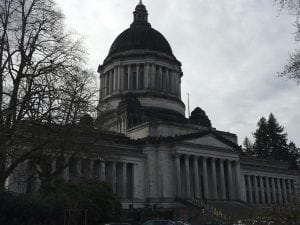 The first place many people think of when planning a trip to Olympia is the State Capitol. The campus is open year-round and features numerous outdoor attractions, meaning you can plan your trip any day of the week. If you are looking for a more in-depth look at the campus and its buildings you can stop by the Visitor Center to inquire about self-guided tours or group tours through locals such as the Governor's Mansion, the Legislative Building and the Temple of Justice, which houses the Washington State Supreme Court and the State Law Library. The Capitol Campus is also home to monuments and artwork and a jaunt down the hillside switchbacks will reward you with wonderful views and a close-up of Capitol Lake.
The Deschutes River begins in the Cascade Mountains, ending its run in Tumwater with an 82-foot fall into Capitol Lake. Visitors can enjoy this extraordinary site year-round at Tumwater Falls Park which offers 15 acres of public land around the falls. On your walk through the trails, you'll see massive rocks, foot bridges, reflective pools and iconic Northwest foliage. Free guided tours are available for people interested in learning about topics such as Tumwater's pioneer past, the history of the Olympia Brewing Company and the annual salmon migration. Tours usually run from July to mid-September. If you are lucky, and plan your tour near the end of August, you may even catch the salmon return.
Experience the Community
The Olympia Farmers Market has been part of the Olympia community for over 41 years. They host over 400,000 visitors during the market season who come for their local organic produce, fresh cut flowers, breads, meats, cheeses, desserts and live entertainment. They strive to be the direct connection for consumers and producers and work tirelessly to promote small business and small-scale agriculture. The market is open for business year-round:
January to March, Saturday Only
April to October, Thursday through Sunday
November to December, Saturday and Sunday Only
Events and Festivals
Every Mother's Day weekend, the Wooden Boat Festival comes to town. While you will of course be able to explore and view wooden boats of every shape and size, from sailboats to dinghies to canoes, you will also find an array of activities and attractions. Percival Landing transforms into its own mini-city, complete with local artisan shops, an international food alley and live music performed by local musicians. The best part? Admission is free!
July brings in one of the most anticipated festivals of the year: Lakefair. Whether you are into delicious food, fireworks, fun runs, parades, exploring the seemingly endless alleyways of artisans and local craftsman, or getting your thrill on with heart-stopping rides there is something for every age and interest. It built for the community and organized by the community drawing in over 250,000 people each year.
Tumwater has a history rich in brewing traditions, so it is only appropriate for them to take some time each summer to celebrate. Tumwater's Artesian Brewfest features over 50 Northwest craft breweries, in addition to wine, cider and spirits. With live music and larger than life games, such as human foosball, the Brewfest is the perfect day for grown-up kids to play.
The Marinas
Perhaps best known for being the home of Tugboat Annie's Restaurant and Bar, West Bay Marina has been dubbed the friendliest marina in Olympia. From the panoramic windows in Annie's, you'll enjoy an unforgettable meal with views of sailboats and wildlife. And for those days when you are tired of watching and itching to explore, they also offer convenient kayak and paddleboard rentals.
Fiddlehead Marina is centrally located on Olympia's boardwalk and is proud to boast being the first established downtown marina. This family owned, and operated marina offers some of the best mooring in town due to its prime location, close to delicious restaurants like Anthony's and the Budd Bay Café, and just a short walk to the observation tower and Farmers Market.
Boston Harbor is one of area's only public-access marinas. While they are open year-round, you may want to check out their calendar of events to make the most out of your visit. For example, from Memorial Day to Labor Day, Boston Harbor Marina hosts Friday Night at the Harbor where they bring you local breweries, delicious food and live music. Boston Harbor is a favorite because it has so many things to offer: a shop, kayak rentals, a public beach and fresh, seasonal seafood – and that's just the beginning.
Experience the Natural Wonders
Billy Frank Jr. Nisqually Wildlife Refuge
Nisqually Wildlife Refuge is a protected estuary habitat for migratory birds established in 1974 at the intersection of the Nisqually River and Puget Sound. During the year, over 200 species of birds visit the refuge, though other wildlife is prevalent as well, such as mammals, fish and amphibians, just to name a few. No matter the season, there is activity in the refuge making it a great location to visit year-round.
Parks
Due to its 1,100 feet of easy to access saltwater beach, system of nature trails, picnic day shelters and 50 acres of parkland and playground for the kids, Burfoot is a must stop for romantics, nature lovers and families alike. You will find lush greenery all year, blooming rhododendrons in the spring and unforgettable views of the State Capitol and Olympic Mountains.
Watershed Park was once home to a system of wells that supplied the city's water up to the 1950s. During that time, the city considered logging and selling the land, but the community fought back to preserve it. Today you can walk the trails, sometimes steep and stepped, that meander underneath Watershed's towering rainforest canopy while enjoying the gurgles of the creek and native fauna.
Located on Nisqually Beach, Tolmie State Park offers some of the best wildlife viewing around. There are owls and osprey, clams and crabs, seals and shellfish. The park spans nearly 105 acres and offers walking trails, a saltwater marsh and easy beach access. You can come at high tide and put in your kayak or come at low tide and explore the water's bottom.
Bicycling and Walking Trails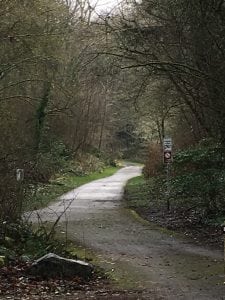 The Thurston County Trail System offers smooth, paved, off-road paths for walking, biking, running and more. With nearly 45 miles running from Olympia to Lacey to Tumwater, Tenino and Yelm, you will be sure to enjoy the scenery as you pass by wetlands, rivers, farmland and small towns and neighborhoods.
Chehalis Western Trail: 21.2 miles
Woodland Trail: 5 miles
Yelm-Tenino Trail: 14 miles
Even if you have walked it a hundred times, the natural northwest beauty of Priest Point Park is still to be enjoyed. In addition to miles of hiking trails, you will be captivated by steep ravines, cliffs and streams which all lead you to the nearly two miles of shoreline. The famous Elis Cove trail offers even deeper exploring of the 314-acre park with views of Downtown Olympia.
Experience the Power of New Perspectives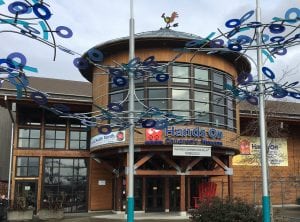 The Hands on Children's Museum is learning at its best. Adults and kids interact together, engaging their curiosity and creativity through inquiry and exploration. The museum is geared toward young learners and their families, birth to 10 years old. They offer exhibits ranging from the environment and art to construction and design. While there is never a bad time to visit the museum, remember weekdays in spring can be particulary busy with school field trips, so you may want to consider weekends or other days throughout the year depending on your family's tolerance for large volumes of laughter and happy chatter.
Theater and Performing Arts
The Olympia Little Theater has been in the community since 1939 and is one of the oldest live theaters in the state. Their mission is to provide quality shows at prices we all can afford. While each season does vary, you can usually expect around eight shows throughout the year. Ticket information and showtimes can be found on their website.
The Washington Center offers the greatest variety of entertainment and cultural activities in the area. In addition to seasonal, touring artists, they also are the home stage to over 20 local performance groups. What sets them apart is their ability to interest an extensive range of people by offering performances that span genres and styles.
Harlequin Productions aims to explore the human adventure in their work. They strive, with every show, to expand our perspectives and help us discover the magic behind the music and the stories. They offer seven shows a year, including eclectic new works, summer musicals, the classics with unconventional twists and their famous Holiday Show.
Wolf Haven International is unique because it is a hands-off facility. That means there is no socialization between humans and the wolves. They are founded on the idea that animals, like humans, deserve to be appreciated for who and what they are. The sanctuary assures they will be treated with dignity and compassion from the moment they arrive to the end of their days, no matter how their lives began. The public can take tours of the facility, learn more about wolves and meet some of the residents, but Wolf Haven requires you schedule in advance. Tours run for about 50 minutes and are recommend for ages six and older.
Visit Thurston County and make happy memories that will last a lifetime.
Sponsored