Four years ago a man named Alastair Humphreys coined the term Micro Adventure. Since then, it has become a movement. Jasmine Goodnow, professor of Recreation at Western Washington University, is at the forefront. She is bringing this idea to the Pacific Northwest through her grant-winning program aimed at teaching these practices worldwide.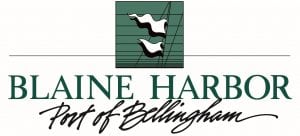 PNW Micro Adventures is the idea of vacationing in your own backyard and enjoying the everyday world around you. This idea is good for the earth, the soul and the pocketbook. Tourism can have a detrimental effect on the planet, from the jet fuel it takes to send a traveler around the world to the carbon footprint they leave behind.
Whatcom County is a worldwide travel destination. As residents, we don't need to look further. "Instead of romanticizing these faraway places you actually get to really look at your own community and communities near you with new lenses," says Goodnow.
Traditionally, tourism is only available to people with money and time to see the world. Micro adventures allow everyone to be a tourist even if it's only for an afternoon. It's not just a concept, but a mindset. Let go of your phone for a few hours and look at the world around you as if you were somewhere else. Truly be present in your daily life. You might notice things you haven't before; a new restaurant, a funky coffee shop, a beautiful sunset or a mural. It's about taking in these little moments and letting go of your daily stress. You don't need to wait until your annual week of vacation to let go and feel free. You also don't need savings to savor a vacation mindset. Spend an afternoon at Boulevard Park reading a book with your feet in the sand. There are many benefits to embracing a vacation mentality on an everyday basis. You will de-stress, save money and add to your overall happiness, while creating a sense of freedom.
Micro adventures are obtainable by everyone. After all, a large family doesn't need several plane tickets to enjoy a vacation. Not only can they enjoy the world around them, but in so doing they are reducing carbon emissions, limiting their overall environmental impact and saving large amounts of money and time. This leaves more time for vacation enjoyment without days wasted on air travel.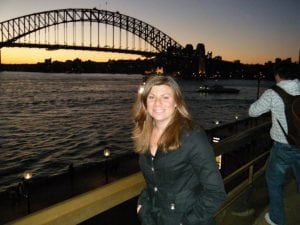 We are lucky to live in such a beautiful location, but many think the grass is greener elsewhere. "Seek our hidden mysteries and secrets of our own communities and really start seeing how many beautiful people, places, businesses and even lodging we have here in Bellingham and Whatcom county," Goodnow says. Instead of waiting for a vacation, enjoy your minibreak to increase your "overall happiness and life satisfaction, health and productivity." This benefits more people, more often than traditional vacations.
PNW micro adventures were born as a class project. Students worked on a website learning how to promote sustainable tourism. They learned how to write grants and, in the process, won two from the sustainable action fund though Western's sustainability initiative. One was for $5,000 which provided two micro adventure tours for women's empowerment. Goodnow believes that women historically haven't been as comfortable exploring the outdoors as men and wants to change this mindset. She brought 20 women white water rafting in Leavenworth and to a city campground in Seattle. While enjoying these adventures, she taught about sustainable tourism.
In 2018, she won a grant close to $30,000 to work with women, people with disabilities and people with non-binary gender identity. Goodnow is researching barriers faced by these groups in hopes of educating tourism industry professionals at recreational conferences. She hopes to break down stereotypes and change societal beliefs that people in these groups have difficulty in the wilderness.
It's important to reduce our travel footprint. Walking, taking local transport or riding a bike brings us closer to local people and is better for the environment. Goodnow says to seek out businesses and restaurants with locally-sourced goods and produce that give back to the community. Make sure you always bring your own water bottle, coffee cups and use your travelling mindset.
One of Goodnow's favorite places to micro adventure is the San Juan Islands. "Watching the land melt away to the sea makes me feel as if I'm in another world," she says.
Goodnow travels the world teaching about the benefits of local travel and sustainability. She hopes that one day a student will take over PNW Micro Adventures and turn it into a non-profit. Micro adventures are the fastest growing segment of the tourism industry. They are a daily boost to happiness where everyone is welcome.
Jasmine Goodnow can be reached at Jasmine.Goodnow@wwu.edu.