I first came into contact with Tiffany Sturgeon, owner of 24 HR TAXI, when hiring her taxi service to take me from my home to the airport very early in the morning. She was rightfully proud of the success she has had in her short time in business. 24 HR TAXI is less than two years old and is thriving.

24 HR TAXI is built from the ground up, starting off with nothing but a cash advance from Sturgeon's credit card. In the fury of Uber and Lyft, when many taxi companies in larger cities are feeling the pressure of this multimillion dollar competition, she isn't worried at all. She is building her business through hard work, dedication and great customer service.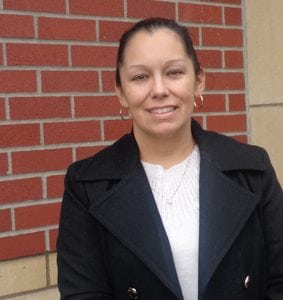 Sturgeon started her career running a doctor's office. Here she learned to make appointments and balance the books. She took a break and went to school to become a paralegal but became bored with the classes and needed to get back to work. She then found a job managing a liquor store where she learned how to manage staff and run a business. Financially, the liquor store job wasn't working for her, so she looked elsewhere for something with more promise.
Through an acquaintance she found a job working as a driver for a taxi company. Here she made more working four 12 hour shifts as a driver than she had in three weeks as a liquor store manager. "Everything is a learning experience," she says.
As an employee, Sturgeon felt the taxi company's margins were too large and didn't offer a comfortable living to their drivers. After forming her own company, she found a better way to pay her drivers and give them the potential to earn a livable wage. Cultivating happy employees is working out for her – she has experienced business growth every month since the company was started.
One thing that helps her business in the wake of larger companies is that their technology often fails. High-tech companies run on phone apps that aren't always reliable. When these fail, customers are left waiting and often appreciate a real person answering the phone.
24 HR TAXI is always on time and has two great looking Chrysler 300 cars that are spotless and professional. Sturgeon's rates are competitive and she doesn't use surge pricing. She says she would rather have repeat customers who trust her than take advantage of busy times and holiday traffic. She also offers flat rate rides to students and faculty from Western Washington University.
It's hard not to appreciate Sturgeon's dedication. As a woman in the taxi cab business, she is an enigma. She goes above and beyond by meeting parents outside of the car to build trust so they feel comfortable with her picking up their children from school and shuttling them to events. She and her driving staff really enjoy this task and have created personal relationships with the children while filling a need in their lives.
Sturgeon describes her favorite patrons as those picked up from bars late at night. The rambunctious customers really leave her smiling and make work interesting. "They're funny, entertaining and have a genuine good time," she says. After the super bowl her car was turned into a mobile karaoke studio with riders plugging their phones in to her surround sound system. A drunk sing along with a sober driver is always a good time. "I hear some pretty interesting conversations," Sturgeon says, adding that she'd love to install a camera to catch some of the stories.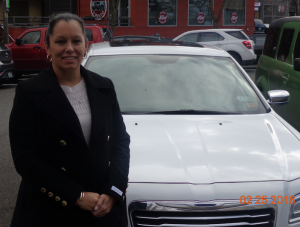 Sturgeon was born and raised in Whatcom County. She loves the people here and appreciates the wholesomeness and lack of crime in our community – being a female taxi driver in some cities would be more difficult. Here in Whatcom County she is an inspiration to young people with dreams of opening a business. Her personal dedication is reflected on every review board of her service.
She currently has five employees and is looking to hire another driver and expand her fleet with a larger car to accommodate more passengers. While working 60-70 hours a week, through the night, she sleeps between reservations. Her mantra is, "failure is not an option." She is driven by the need for success and to be a good role model for her children.
Sturgeon has three boys and enjoys watching them play sports, going to the arcade and watching movies with them when she's not working. She hopes to pass the company to her son in two years. She wants to show her kids that anything is possible through hard work and dedication – even a woman owned taxi company.
For a ride or reservation, visit the 24 HR TAXI website, reserve a car by email or call 360-483-6600.