Over the last few decades a wave of eco-centric thinking has swept through Whatcom County and the entire world. We have all come face-to-face with this flood of "green" buzzwords, fads and legitimate life changes. For some, sustainability is just another trend, not to distract them from their solidified view of life. For others, sustainability becomes a central part of their life, a piece of their morality that they pour their passion into.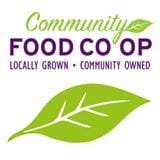 Katie Pencke and Matthew McDermott fall into the second group. In 2014, after meeting each other while working for Seattle Tilth Farm Works, they teamed up to further their own personal journeys and open up opportunities for families and individuals throughout Whatcom County. Pencke and McDermott combined their years of farming experience with their commitment to sustainability in agriculture, bringing to life Alluvial Farms. Alluvial Farms is a business dedicated to ecologically sound raising of premium pastured pigs. This provides a unique opportunity for interested eaters to source their pork from a local, accountable place.
Every new business faces a host of challenges and many end up struggling to obtain their ambitious goals. Luckily for Whatcom County, Pencke and McDermott have 18 years of experience between them. This makes them the perfect duo to bring pasture-raised pork to our community. From the beginning, they were smart about it. When I talked to Katie, she told me about their plan to start small and ramp up production over time. Only recently did they start marketing more and they are well on their way to their dream of having their own farm (the currently raise the pigs on leased/shared pasture).
McDermott, currently the Food Production Manager for the much-loved Cloud Mountain Farm, obtained his M.S in Community and Agriculture from Michigan State University then spent a few years working as a program manager for Seattle Tilth Farm Works before settling into his current Everson based, Cloud Mountain Farm position. Along the way he pursued adventures in line with his ecological focus like hiking the Pacific Crest Trail and working with beekeepers in Haiti.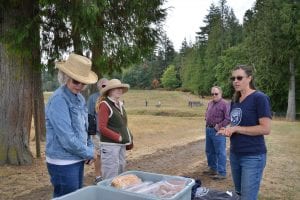 Pencke's own history is similar to McDermott's in that her experiences have uniquely equipped her for the challenges of raising pastured pork. Before landing her current position as a Resource Specialist for the Whatcom Conservation District, Pencke worked in a similar position with the King Conservation District. And before that position, she spent seven years working with Seattle Tilth Farm Works as a program manager for educational farm and garden projects. Not to be outdone by McDermott's Pacific Crest hiking, Pencke took a year to ride her bicycle from Seattle to Budapest. About this trip she said, "I was really lucky to have that opportunity." She has since discovered that her efforts at the farm have benefited from the experience.
Both Katie and Matthew work fulltime in addition to their work at Alluvial Farms, but I was lucky enough to have a chance to talk to Katie about their work. It was truly inspiring. Alluvial Farms, to them, is not just a business but a passion project. "We chose pigs because we love pigs," Katie told me, explaining that they are both animal lovers and that they definitely get attached to their animals. Even though, "harvesting is a sobering experience," they are proud of the quality of life that the pigs are allowed with their pasture based operation.
In 2017 Alluvial Farm managed the raising of 50 pastured pigs, all sourced locally from a breeder in Ferndale or Smith Falls Farm in Aldergrove, BC. Pigs, natural forager feeders, are usually fed a simple grain diet with added supplements for nutrition. Alluvial Farms uses primarily locally sourced, GMO free, organic grains paired with milk from Twin Brook Creamery, one of Alluvial Farms many local partners. Alluvial Farms also lets their pigs forage through rotational use of pasture land.
If you are sold on the idea of local, pasture raised pork, you can find more information about packages and pricing on their website. You can request pre-butchered whole or half hogs, whole or half hogs that haven't been butchered, or custom pig preparation for special events. Alluvial Farms is also now at the Bellingham Farmers Market on Railroad Ave. Visit them for the opportunity to buy specific cuts and get a good sample taste of their pork.
Alluvial Farm's exciting combination of sustainable practices and local love brings joy to all, even those who have not gotten a chance to taste the fruits of Pencke and McDermott's labor. Although Alluvial is only in its second year, expanding markets and ever-increasing interest assure that there will always be room in our minds and our bellies for sustainable food businesses and the pasture raised pork they provide.
Sponsored