Our family looks forward to Christmas Tree Day as much as Christmas itself. The extended family gathers early on this auspicious holiday (always the first Saturday after Thanksgiving – we like to maximize the time our tree spends in our home) and caravans east to our favorite U-cut farm. Since our boys were little, we have honored this drive by playing our first Christmas music and counting the trees on top of the cars we pass. We know by now to come prepared for the weather, ever-wishing for snow but most certain to experience icy rain. We gather at the lot's entrance with our tools and, in my brother-in-law's case, one knee pad. The elf in charge of the saws always recognizes us with a chuckle and agrees to take our group photo (usually far away and blurry).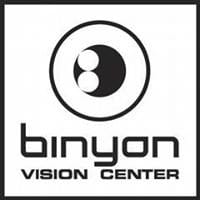 When we were first married, my wife and I took forever to decide on the perfect tree for our first home. Now, in our wise old age, we usually let one of the boys pick. They almost always choose one that has Charlie Brown-esque qualities. We have learned that any tree, when decorated with love and a fun array of quirky ornaments, is beautiful in its own way during the darkest days of the year.
Most unique about my family is its ability to turn anything into a party. Everyone arrives at the tree farm with potluck picnic items and coolers. Usually included is hot cocoa (with perhaps a bit of Rumplemintz), sub sandwiches, Cougar Gold cheese, salami, crackers and veggies. After our picnic, we caravan back to town to put our trees in water and then head to the chosen family home to help collectively decorate the tree. We generally rotate homes every year to help celebrate a new home purchase or help whomever needs it the most.
Once settled, we get the tree up and then the lights. My sister-in-law and I always do the "cross eyed check." This involves standing about 20 feet away and looking at the tree cross-eyed. Are the lights evenly distributed with the fuzzy circles? If not, adjustments are made. Once the tree passes this test, we follow the direction of the tree's owner. Generally, it's a matter of keeping the ornaments evenly spaced and placing bigger or heavier ornaments to fill holes or gaps. Everyone takes turns decorating, doing their fair share and using their unique talents (which for some is staying out of the way).
Once the tree is decorated, it's time to eat again. Hot soup, garlic bread and salads are readied for a candlelit dinner at a long, collective table. During this meal there are many toasts to two family members who celebrate birthdays that week, rounds of happy birthday (and inevitably "Danny Boy" by my father-in-law) and sweet memories about Christmas tree days past.
After a long lingering meal and presents, excitement builds around the dawning of the holiday season. Nearly always some tissue paper from the presents gets wadded up and thrown to unsuspecting family members. "Wake up grandpa!" We then sing happy birthday and have dessert. The party lingers until late and we all share our memories of past Christmases and quote our favorite Christmas Movies. "A little full, a lot of sap." "You'll shoot your eye out, kid." And my favorite, "If there's any money left over, I'd like to get you something real nice!" We leave with bellies and hearts full, ready for more family fun to come.
This year, if you are tired of the same old grocery store Christmas tree, I challenge you to "spruce things up" a bit and turn your tree day into an adventure. It will be fun, I promise!
Here are some great tree farms near you: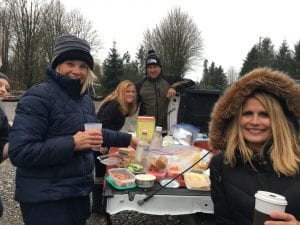 360-592-5220
4773 Deming Road
Deming, WA 98244
Head out along the edge of the Nooksack and cut down a Fraser, Grand or Noble Fir. They have a good precut selection too including Douglas Fir. Enjoy a free hay ride, have the farmer haul your tree in from the road and purchase hot cocoa and coffee. There are free candy canes for the kids and Santa's even made time to be there on some weekends!
360-595-1019
3585 Valley Highway
Deming, WA 98244
Cut down a Douglas, Fraser, Grand or Noble Fir. Enjoy free hot cocoa and coffee while warming up by the wood stove. They'll even shake and bail your tree for easy transport and less mess! Closed on Sundays. Call for hours.
360-384-0799
2220 Zell Road
Ferndale, WA 98248
Harvest a Douglas, Noble or Grand Fir. Enjoy the picturesque backdrop of the Red Cabin and document your family with your tree for the annual Christmas card. Call for hours.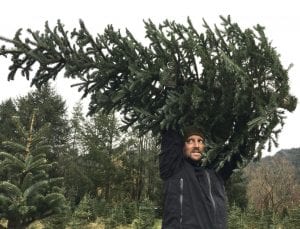 360-592-5820
3783 E. Hoff Road
Everson, WA 98247
Cut your own Douglas, Grand, Fraser, Concolor (White) or Nordmann Firs. They also have Colorado Blue and Norway Spruce. They are open 8:00 a.m. – 4:00 p.m. Nov. 23-26 and Dec. 2-3. This is one of the oldest Christmas Tree farms in Whatcom County. Enjoy a complimentary cup of hot cocoa in the barn gift shop which is stocked with Christmas tree products and goods from local artists.
Joe and Cora's U-Cut Christmas Trees
360-734-3488
1011 Telegraph Road
Bellingham, WA 98226
If you're after a mom and pop place close to downtown Bellingham, this is for you. The double bonus is this farm is only a mile from the James Street Estates where you can drive through a neighborhood full of Christmas lights. Don't forget to give the best house a honk – maybe two honks for a Humbug! Call for hours and dates of operation.
360-354-8689
7188 Noon Road
Everson, WA 98247
They have a limited opening this year to replenish stock. Open Friday to Sunday November 24 to December 3. Bring or borrow a saw and cut down a tree any size for the same price by type. Trees include: Noble, Canaan, Fraser, Grand, Nordmann, Turkish and Douglas firs. They also have Blue, Norway and White spruce. They even have White pines, a rarity for our neck of the woods! Call for hours.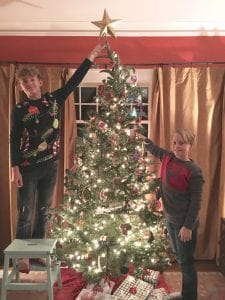 360-384-0438
6480 Northwest Drive
Ferndale 98248
Open November 25 to December 20, 9:00 a.m. to dusk. Harvest a Douglas, Grand, Noble or Nordmann Fir. Price by type, not size. There's a gift shop with complimentary hot cider, coffee, popcorn and candy canes. The little ones can feed friendly ducks and Santa Claus comes for an occasional visit!
360-510-9129
5569 Rock Rd
Sumas, WA 98295
Vedders is open 9:00 a.m. to 4:30 p.m. Friday to Sunday from Black Friday until December 18. You can even call to make a work week appointment. They have Noble, Fraser, Nordmann and Concolor (White) firs. Get your picture taken with Boris the bear, get stuck under the mistletoe, enjoy a cup of cocoa and one of GG's famous cookies.
360-599-2714
1094 Mt. Baker Highway (via Glacier, WA)
Glacier, WA 98244
Pick up a Christmas Tree permit and head out into the woods in designated areas to cut your own wild tree. Glacier Public Service Center is open Saturday and Sunday 9:00 a.m. to 3:00 p.m. Find a Douglas Fir at low elevation or head high for a Noble. Keep in mind most logging roads aren't plowed. Bring a seat harness, rope, plastic sled and skis and ski up high and back down with the tree in a sled to get that perfect, narrow alpine tree. Permit required. Parking pass may be required in designated trailheads and parking areas. Check hours around holidays by calling.