Submitted by: Whatcom Women in Business
Since 2005, Moonwater has served as the Executive Director for Whatcom Dispute Resolution Center. She is committed to strengthening community through peaceful conflict resolution. An experienced mediator, facilitator and trainer, Moonwater has a BA in Psychology from Whitman College and an MPA from Seattle University, where she specialized in nonprofit management. Moonwater's leadership skills are tremendous. She is the lead instructor for the WDRC's Professional Mediation Training and provides customized conflict management training to numerous nonprofit organizations, tribal departments, local government, businesses and associations.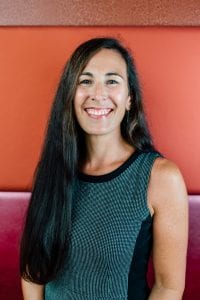 This year's Woman of the Year finalists were: Teri Treat, Owner, The Inn at Lynden. Mandy Richards, "Dave and Mandy in the Morning," KAFE 104.1 – Cascade Radio Group. Sandie Mathewson, Operations Manager and HR Director, Rice Insurance. Rachel Lucy, Director Learning and Development, PeaceHealth St. Joseph. Patti Rowlson, Owner, PR Consulting and Moonwater.
Whatcom Women in Business is comprised of business owners and managers developing and maintaining proactive role models within the organization and the community at large. Through teaching, learning, leadership and peer support, we strive to exemplify and promote the four areas we honor—leadership, professionalism, mentoring and community.
For more information about Professional Woman of the Year and membership in Whatcom Women in Business, see www.wwib.org.
Header photo credit: Katheryn Moran Photography