Within minutes of meeting Jan and Holley at Hopewell Farm's stand at the Bellingham Farmers Market, I knew I'd met some quality, hard workin', fun lovin' people. As I snapped photos, Jan immediately fell into model pose, despite an end-of-day delirium. We laughed and chatted as they helped customers. Afterward, I left a message with Jan to have Hopewell Farm's Lisa Dykstra call me. "I take care of her kids, so she'll get the message," Jan chuckles as she hands me a bunch of carrots.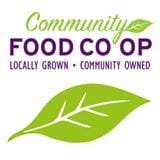 A few days later I get a call and arrange to meet Lisa at the Farm. She introduces me to several employees. Juan's been with Hopewell for 17 years. Domingo for five. Lisa herself has been with the farm for seven years. I also get to meet Tessa, a senior at Saint Olaf College in Minnesota who will be missed when she leaves next week. "Gotta take chemistry to get my degree," she says.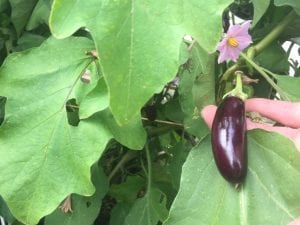 Tessa is in Greenhouse number two, where they grow the "fun stuff." She's picking ground cherries which are related to tomatoes. Inside their paper lantern cover is a grape shaped fruit. I unsheathe one and eat it. It has an unusual flavor I can't quite describe. There's also flowering cotton used for decoration, a purple heirloom tomato, mini Mexican Sour Gherkins, mini eggplant and lemon Cucumbers growing on vines hanging floor to ceiling. Tessa is quick to offer me some Sour Gherkins. They have a delicious, citrusy cucumber flavor with the pop-like crunch of a fresh grape.
Hopewell Farm is owned and operated by Pete and Dorene Dykstra. Originally from Holland, Pete Dykstra's dad started the initial dairy here. Pete enjoyed playing in the dirt more, so he created Hopewell Farm and began growing vegetable crops. Three of Pete and Dorene's four children – Wes, Matt and David – currently work on the farm. Their youngest, Hollee, lives in the Seattle area.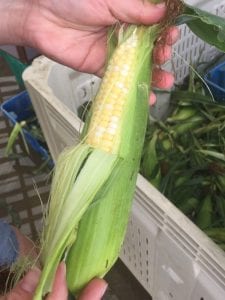 Wes moved to Arizona to get a diesel mechanic degree. It was here he met Lisa. They've now been married for 14 years. It was always Wes' intention to return to the farm. However, life happened and he found himself working as a mechanic for the City of Tempe. He and Lisa lived there for ten years and had good jobs (Lisa worked for an insurance company). Yet, Wes felt there was something missing. As he progressed in his job, it was great to have financial security, good benefits and insurance, but he missed the farm.
Wes expressed an interest to return to the farm to his dad. Pete and Dorene quickly found jobs on the farm for Wes and Lisa. They now call their stint in Tempe a time with golden handcuffs. Their lives were good, but they were tied down to working for someone else and Wes knew if he continued to work that way, he'd never get out.
Shortly after moving to Washington, Wes and Lisa adopted four siblings from foster-care. Their children are now able to enjoy their childhoods in the wide-open spaces of the family farm their parents work on. They can directly see the impact of growing delicious and healthy produce, milk and herbs and how they benefit the local community.
After Lisa's first winter in "freezing" Everson, she grew to love the farm. She never imagined she'd end up working on a farm. But her business degree and instincts have been an asset to Hopewell Farm.
Hopewell Farm has become organic, largely because Pete found it was safer for the farmers and observed healthier organisms in the ground. Their first organic crop was sweet corn.
The farm still has 180 head of milk cows (Jersey-Holstein cross) and they sell their milk to Organic Valley Milk cooperative. The cows are milked two times a day every day. "We have a great herdsman. He takes great care of the cows which is backed by our low vet bills," Lisa said.
The farm's focus on providing plenty of pasture, ample barn space in the winter and preventative care to reduce illness in the heard keeps the cows very happy. The cows also enjoy eating the imperfect and leftover vegetables from the farm. They are close to feasting on pumpkins in the fall, which they enjoy and also increases the butterfat in their milk.
Hopewell Farm got its name from the Hopewell township. The one room schoolhouse (now the Hopewell Grange building) still exists on Hopewell Road but the township never grew beyond a few homes. But its name lives on in Hopewell Farm's legacy.
Hopewell Farm produces five varieties of blueberries and a sweet carrot that is even sweeter in the fall, as the plant stores more sugar in its root as the weather grows colder. They also grow Turkish Rhubarb, Sheep Sorrel and Burdock Root. These ingredients go into Essiac Tea, a blood cleansing tea favored by cancer patients. There are also pumpkins and squash fields that yield seed oil for local companies.
This year, they're harvesting Echinacea seed. We arrive at the field to see it just past bloom, honeybees buzzing around the drying flowers and butterflies flying all around us. Next there's Brussel sprouts and broccoli. Lisa explains that crop rotations are done to keep the soil healthy and to move the Brussel sprouts to fields with less aphids.
The farm is always evolving to meet their customers' needs. Hopewell Farm isn't afraid to try a new crop or process because if it doesn't work out, they'll feed it to the cows. The cycle of life continues.
They've also listened to buyers like Flora, Charlie's Produce, Organically Grown Company and Puget Sound Food Hub to grow new crops. Puget Sound Food Hub, based in Skagit County, has really helped Hopewell Farm focus on growing. They cover the process of getting to market, allowing Hopewell Farm to focus on growing the best quality organic food. It has allowed the farm to connect with Whatcom, Skagit, Snohomish and King County businesses, stores, hospitals, schools, daycares, co-ops and smaller delivery companies.
Hopewell Farm's story is uplifting. The third generation of the Dykstra family now works together on the farm. The fourth generation have already spoken – telling their parents when they grow up, they want to work on the farm too. For now, the kids are involved with the business by picking, tending and helping maintain the farm. They all enjoy seeing the fruits of their labor.
Their employees have worked for them for years. They are paid above minimum wage, enjoy free vegetables and beef, and are treated like family. Sure, there are times when working with family is complex, but they work it out together. They decide as a family what to grow, how to process their crops and continue to provide their customers with top quality produce. Visiting their farm, you see a clear symbiosis of healthy workers, families and earth. The next time you take a bite out of a crisp carrot from Hopewell Farm, you'll know why they are a bit sweeter and crispier than the rest.