Submitted by: Autumn Marceau, Mount Baker Theatre Staff Writer
Here at the Mount Baker Theatre, we love to delight our audiences with the best of the best. That's why we continue to curate a season of quality performers from a variety of different genres. This year, the artists boast an abundance of different awards and nominations including Grammys by the armful!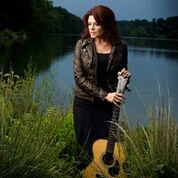 Banjoist extraordinaire Béla Fleck, winner of a whopping sixteen Grammys and nominee of more Grammy award categories than anyone in history, will be performing with his equally talented wife Abigail Washburn in support and celebration of their debut as a musical duo.
Roseanne Cash has carved an acclaimed spot in the music industry with three Grammy Awards for her album The River & The Thread. Joined by her husband John Leventhal, a five-time Grammy award winning producer and songwriter, this folk-country duo is sure to delight audiences.
American bluegrass and country music group Dailey & Vincent also hold their fair share of awards and nominations, Vincent alone holds five Grammys. As a duo these talented artists hold thirteen awards from the International Bluegrass Music Association, two Grammy nominations in two different genres, and if that wasn't enough, they were recently inducted into the Grand Ole Opry, a crowning achievement they share with stars such as Dolly Parton, Vince Gill, Patsy Cline and Johnny Cash!
For those of you preferring music outside of country, folk and bluegrass genres, dive into rockabilly and swing with two-time Grammy-winner Brian Setzer and the Brian Setzer Orchestra. Setzer holds the Orville H. Gibson Lifetime Achievement award. Catch him and his all-star band in December with their rockin' holiday show.
But Grammys aren't the only accolades that this season's performers have earned. Two of our events feature Canadian artists who have won JUNO awards. Matt Andersen is performing in a twin bill with Shemekia Copeland and belts amazing blues, and Michael Kaeshammer is a boogie-woogie piano man extraordinaire.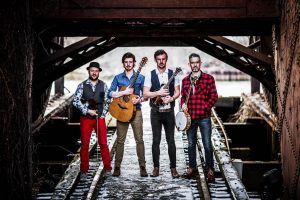 And since we're going international, we can't forget some of our favorite Irishmen, We Banjo 3, who will be returning to our stage this year. Beloved in their home country as well as worldwide, their debut was named by the Irish Times as "Traditional Album of the Year." Their fourth and most recent album release, String Theory, features the band's innovative style of "celtgrass" and reached the number one spot on the Billboard World Charts.
You don't want to miss this collection of award-winning musical acts. Join us for Embark! Open House and On-Sale, July 23, 2:00 p.m. – 5:00 p.m., when thirty-plus exceptional outings become available for you to include in your 2017-18 entertainment calendar.