It's always sad when summer ends and I realize that there were key things I meant to do during those hot sunny days that I missed. In this area, with ample wildlife, breathtaking views, a variety of water spots and edible plants growing all around, there is a great deal of natural beauty to enjoy. With our businesses, city activities and cultural events, there is so much to do. It's easy to miss the simple things. So, here are the top ten summer activities in Whatcom County that might be easy to miss but are too great to pass up.
Berry Picking
The first thing to talk about is berries – there are so many berries in Whatcom County! Walking from Bellingham to Fairhaven on the Interurban trail takes you through plentiful bushes filled with ripe, black, juicy blackberries. Visit the riverfront at Ferndale's Hovander Homestead and pick yourself some Salmon Berries.
Try to find some of the 30+ wild edible berries that grow in this area. Of course, unless you know the berry is edible, don't eat it. When berry picking, caution is advised. Chokecherries grow in this area and although they are edible when dried or cooked, they are poisonous. Be careful any time you forage for food.
If that makes you nervous but you still want to handpick berries this summer, visit a local you-pick farm to get bags full of blueberries, currants, raspberries and more. There are so many local varieties of berries that you could make your own scavenger hunt list and see how many you can find.
Hiking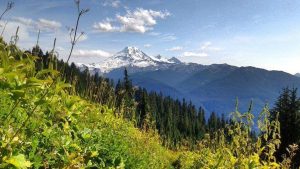 While you're outside looking for berries and eating the ones you know are good, you might as well go on a hike. When I first moved here four years ago, everybody I met asked me two questions. "Do you like to hike?" And, "Have you hiked Oyster Dome?" The answers are yes and (now) yes. But there are so many hikes in this area that it's a pity to just ask about Oyster Dome.
The summer opens up Mount Baker which is filled with snow all winter. Artist Point, way up at the top, offers views that rival the Alps all from the parking lot. There is at least one long mountain biking trail, numerous camping opportunities and beautiful hiking trails. Church Mountain hike is a good choice for those with legs of steel and Excelsior Pass is a gorgeous wooded-hike that opens up to mountain views, flower-covered fields and (if you are lucky) wild turkeys. For the entire year we can access Galbraith, Chuckanut and all of the lower elevation hikes in this county. During the summer, make a trip out to Mount Baker.
Farmers' Market
If the drive is too far for the day, turn your car towards a Farmers' Market. Music, laughter, fresh treats and delicious smells are hallmarks of these wonderful events and even if you don't buy anything it can be a great activity. On Thursday afternoons Lynden offers a farmers market filled to the brim with delicious, locally-grown food and products. On Fridays Ferndale's Public Market is open for business. Bellingham's Farmers Market is open on Saturdays, offering baked goods, farm fresh vegetables and fruits, plants, gifts and restaurant vendors along with entertainers trying out their routines. Also on Saturday, you can try out Blaine's Gardeners Market and the Lummi Island Farmers Market.
Movies in the Park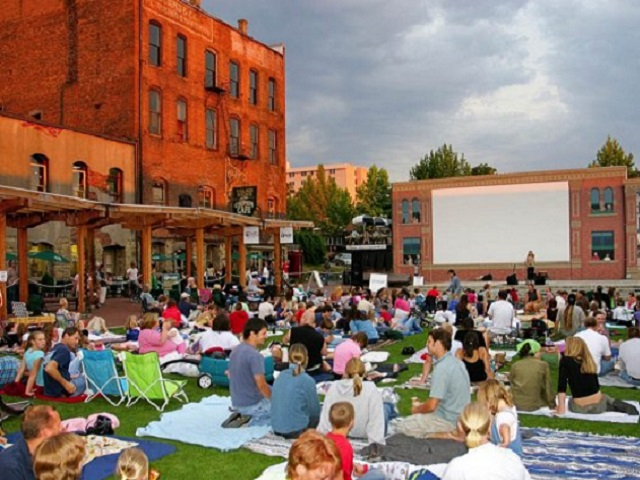 Saturdays, while offering three Farmers Markets, also offer a great nighttime activity that has been a tradition for me each summer – Fairhaven's Outdoor Cinema. I like to bring blankets, ice cream and friends, and have gotten to see some great films under the night sky with grass on my toes. Different groups sponsor all the movies and if you go before sunset you can watch a presentation by that group. After sunset, the projector is turned on and suddenly the side of a building is transformed into a giant, outdoor movie screen. 2017 showings include "Rogue One," "Moana," "Fantastic Beasts & Where to Find Them," "La La Land," "The Princess Bride," "Ghost Busters" (1984) and "Willy Wonka" (1971). Five dollars will get you in early so you can grab a good spot on the lawn.
Ice Cream
What's summer without ice cream? It's a great way to cool down and you won't find better options anywhere. Edaleen Dairy has locally-famous ice cream made right here in Whatcom County. Their delicious ice cream is offered in Lynden, Ferndale, Bellingham, Sumas, Blaine, Laurel, Maple Falls, Everson, Nooksack, Deming, Glacier and Kendall. Mallards Ice Cream in Bellingham has unique, homemade flavors constantly being created. In fact, they have over 600 flavors! Past favorites of mine have been Rose, Watermelon Ice (a non-dairy option) and Jalapeño. Definitely make room for some cool, tasty treats this summer!
Museums
If Ice Cream doesn't help you escape the heat, try heading inside to a local museum. Yes, summer is a good time to learn too! In Bellingham there are several cool options including the Whatcom Museum, the Lightcatcher (their Family Interactive Gallery is idea for kids), SPARK museum of Electrical Invention, Mindport Exhibits, and the Bellingham Railway Museum. Farther south is the Heritage Flight Museum in Burlington and in Lynden is the Pioneer Museum. Really, the unique mixture of science, art and history on display in our county is praiseworthy. Where else can you stand in a big metal ball with lightning shooting all around you or look at a display of National Geographic's top photographs, and then go look at the history of railroads and flight in the same day?
Swimming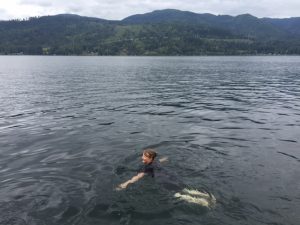 Getting inside on some of these hot days can be a special treat but nothing beats that summer heat like a good swim. I know, too obvious to miss, right? But with work, friends, late nights and all these great options for daytime activities, it can be surprisingly hard to find time to get in the water. Jump in a lake, swim laps or waterslide your day away, but make sure to submerge at least once. It is much more fun in the sun than going for the Polar Plunge.
Picnic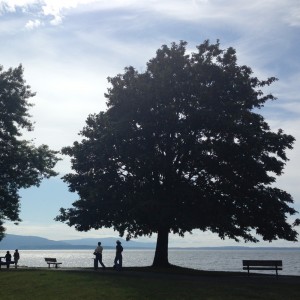 When you head outside, you might as well bring a sandwich or two and have yourself a picnic. There are great picnicking locations throughout Whatcom County, from beaches to grassy fields to hills and mountains. It's classic summertime when someone brings a picnic lunch for a full day of fun, with or without the basket!
Music
Summertime air is so much sweeter when its carrying beautiful music. Downtown Sounds feature various genres of music each Wednesday between July and August in downtown Bellingham. Elizabeth Park, also in Bellingham, has a concert series on Thursday evenings. Spend the 3rd Friday of each month at the Commercial Street Night Market. This is open from May to September and offers food, entertainment, and local music. You can find circus performers, rock bands, pinball machines, ice-skating and more. You're sure to see lots that you never expected to encounter at 1300 Commercial Street. There are also countless individual events, such as Ferndale's Music in the Park.
Sunsets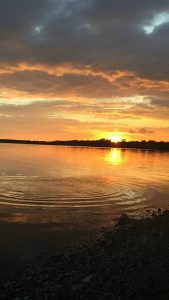 Finally, something slightly elusive in the summer but extremely beautiful and very west coast – watching the sunset. Whatcom County has incredible views of the ocean and islands, especially if you've hiked up some elevation. With the sun setting at nine or later, it can be hard to plan to stay out long enough to watch the sunset, but that pink and orange sky is so beautiful that it's one thing on this list you really shouldn't miss.
So there it is – in between your ice cream tasting, swimming, picnicking and visiting museums, try to get out there and pick some berries, explore Mount Baker, visit a farmers market, watch a movie in the warm night air, listen to some music and watch the sunset. Happy adventuring!