Are you looking for the perfect way to celebrate Father's Day with your dad? We have the perfect solution for you. After all, what says Father's Day better than barbecue and classic cars?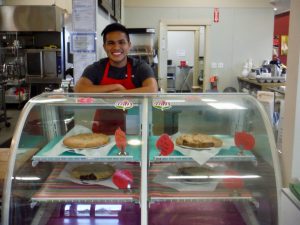 BelleWood Acres is where you need to be on Father's Day, Sunday, June 18 from 9:00 a.m. to 3:00 p.m., when they bring it all home with Father's Day on the Farm. The event promises to be tons of fun and it comes complete with the annual Car Show and deluxe barbecue.
With over a 100 different classic cars and hot rods, this not-to-be missed car show is free to all spectators looking to get up close and personal with these great machines. You and your dad can meander through the lines of cars and reminisce about the good old glory days. What a great opportunity to chat with your dad about his good old days too! The experience is sure to bring back lots of good memories he'd be happy to share. Plus, the two of you will be making new memories – ones sure to last a lifetime.
Have a classic car you want to register for all to see and enjoy?  For only $15, you can register your car to be a part of the car show. Proceeds from this event will benefit the Whatcom Humane Society, Bellingham Food Bank, Vietnam Veterans and the Alzheimer's Association.
Father's Day on the Farm will also include a full day of raffles, trophies, food and fun! Plus you'll enjoy everything to live music from the band Lost at Last.
Don't miss the delicious food being offered at the breakfast buffet from 8:00 a.m. to 10:30 a.m. This will be followed by an amazing barbecue lunch from 11:00 a.m. to 3:00 p.m. You and dad can savor the sweet and tangy tastes of barbecue while you relish in good music and the beautiful scenery of Bellewood Acres.
Situated just outside of Bellingham along the Guide Meridian, BelleWood Acres is the home to one of the largest apple orchards in Northwest Washington. The farm is open for picking apples from the orchard, pumpkins from the pumpkin patch and shopping at the farm market featuring locally grown produce. Be sure to take advantage of the opportunity and stock up on this delicious, nutritious, locally grown produce. While you're at it, why not pick up the ingredients for a delicious Father's Day dinner? This Father's Day is sure to be the best one yet. So bring Dad down to BelleWood Acres on Father's Day for a day of cars, barbecue and fun!
Sponsored