Stretching across a quarter of a block, a yellow building sits on a corner in downtown Ferndale. Awnings, shingles and trim stand out in red, matching some brick layers near the sidewalk. Ivy coats all but the round top windows on one side of the structure. Sound familiar?
Wherever you live in Whatcom County, you probably know of or have seen Chihuahua Mexican Restaurant at some point. After all, they have been serving the community for the past 22 years.
When Martin Hernandez (who goes by Alex, a shortened version of his middle name) and his brothers moved from Chihuahua, Mexico, in 1984, they began working in the roofing and concrete industries in Dallas-Fort Worth, Texas. Just a year later, Alex moved to Seattle, where his restaurant experience – chef, waiter, etc. – built up over the next eight years. Chihuahua Mexican Restaurant opened in Ferndale in 1994.
Alex has maintained and run Chihuahua as a family business. His wife and sons work at the restaurant, along with friends who have been a part of it since the beginning and some new hires. One of Alex's sons, Jocsan Hernandez, 26, has been helping out in the restaurant since he was nine years old. Now he's a manager.
"When I was little, we used to have lines of people outside the door and all the way alongside the road," Jocsan said.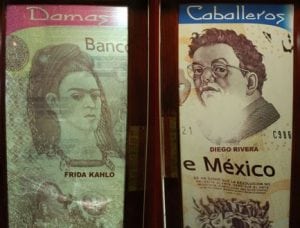 Back then at the start of the business, Chihuahua could seat 75 people. Now, as one of the largest Mexican restaurants in Washington, Chihuahua has space for more than 300.
When you walk in the front entrance of Chihuahua's, there is a small seating area to the left. That was part of the main restaurant when it began and it stayed that way for roughly 10 years. Since then, the Hernandez family has expanded into the old business next door, covered and enlarged a section that used to be a patio area and created a new outdoor segment. Employees use radio headsets to communicate throughout the different parts of the restaurant.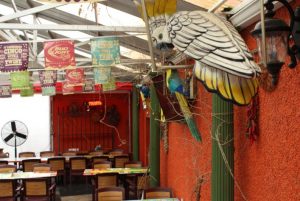 "On Fridays and Saturdays, the place usually can fill up – between 300 and 350 people," Jocsan said. "It gets pretty busy in here but we're taught how to handle it."
While providing appealing, authentic Mexican cuisine on their menu, Jocsan said his dad has always trained everyone to work the quickest they can. Surely speed can make a difference when at a capacity of 300 hungry customers. "He's always wanted the fastest Mexican restaurant," Jocsan said about his father. "Some people seem like they might not like how fast we are but we aren't trying to rush you – just want to get your order to you quickly and not make you wait."
On the flip side, when business slows down a bit each year, Chihuahua will sometimes organize promotions for customers. For example, usually a couple times in the winter and fall, Chihuahua will accept Canadian cash at par. Between customers seeking out the restaurant, regulars or those just passing through Ferndale, Jocsan said they cater to a lot of people.
A few of Chihuahua's menu specials throughout the week include beef fajitas, carne asada, mole and chili Colordao. There are different specials almost every day of the week and varying coupons are available on their website for customers to print out and bring in. Though Chihuahua's recipes pull in people, the decorations are just as authentic. The trinkets placed around the room were brought back from Mexico. Every time Alex makes a trip down there, he purchases little finds that would complement the restaurant's design and make the dining experience more entertaining. Quite a collection of decorations have gathered among the shelves and walls throughout the space.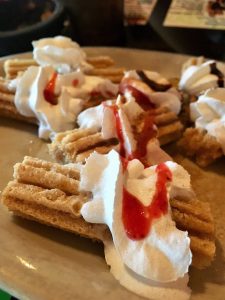 "My dad is constantly adding things or making new little changes," Jocsan said, pointing to recent detailing done around a window near a booth. "He's always looking to make improvements."
Alex and his brothers opened another location – called Casa Vallarta Mexican Restaurant and Tequila Bar – in Aurora, CO, roughly six years after the one in Ferndale opened. Alex's brothers have somewhat taken over that location, while Alex manages Chihuahua. There is also a Chihuahua food truck in Bellingham, located at 1204 Iowa Street, which one of Alex's sons manages.
Whether taking advantage of the large, festive setup in Ferndale or taking food to go from the Bellingham truck, Chihuahua's authenticity and dedication enhances Whatcom County cuisine.
"We're all kind of a team here," Jocsan said.