Born and raised in Hershey, Pennsylvania, Shelli Jones got her start in talk radio as a sports reporter covering hockey. This was in an era when women didn't ordinarily report on sports, especially male-dominated ones. She was truly breaking down walls and barriers for women entering the world of sports reporting.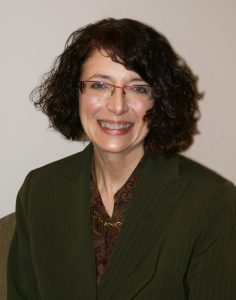 From talk radio, Jones moved into television for thirteen years. She worked for the Public Broadcasting System (PBS) in Harrisburg, PA and Las Vegas, NV. "I met Big Bird, Mr. Rogers and Elmo," she remembers fondly. "And I gained valuable experience in branding, promotions and advertising from the PBS national marketing team."
Jones came to Bellingham to run a multi-cultural and multi-lingual television channel. When the station was sold, Jones found herself with an opportunity to reinvent herself.
In 2012 the Bellingham/Whatcom Chamber of Commerce presented Jones with the opportunity to bring her marketing experience and love of the local community to the Chamber.
As the Marketing Coordinator for the Chamber, Jones promotes Chamber events and programs via the Chamber's website, e-newsletter, print newsletter, social media, weekly radio program on KGMI, blog on WhatcomTalk.com and in the Bellingham Business Journal. The goal is to ensure the Chamber's message reaches its members and the community at large.
Jones also works hard to support local business growth by promoting Chamber members. "Our members' successes make us stronger. That is why we provide our members with free promotional opportunities on our website, e-newsletter and social media."
When Jones is not promoting the next new Chamber program or event, she loves to read historical fiction with a cat on her lap, feed the critters in her back yard and hike our area's beautiful trails.
Stop into the Chamber, say hello to Shelli Jones and ask her a thing or two about marketing and promotion!
Sponsored