I've been floating through the ornate Mount Baker Theatre (MBT) since it opened in 1927 as a luxurious silent movie palace. Everyone calls me Judy. I wouldn't really say that I "haunt" the theater. I'm more of a friendly spirit. I like puttering through the building, people-watching the performers from around the world and the many interesting audience members. The truth is, the most fascinating part of people-watching is witnessing that spark between the people, their relationships with each other and how those relationships influence each performance. I've made a habit of watching these relationships backstage at Mount Baker Theatre.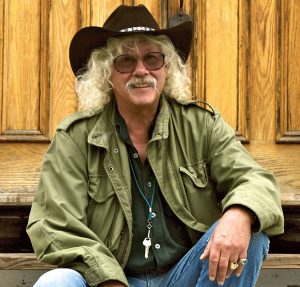 Backstage I get to see each performer in a way that no one else does. I've seen their nerves and tensions (or lack thereof). I've felt the camaraderie among the crew and performers who travel across the country and around the world together for months or years at a time. I've even seen how they form new friendships with the MBT crew they've never met before. It's all kept me so enthralled over the past 90 years at MBT. When it comes down to it, live theater is the art that these hard-working performers and crew create together each night to share with eager audiences.
The Influence of Relationships on the Performance
The upcoming shows at MBT are great examples of how the performer's relationships influence their art.
On April 20, Arlo Guthrie will return to MBT to revisit his musical heritage "Running Down the Road Tour," celebrating an album first released in 1969. Arlo was born into the first family of folk, growing up playing with his legendary father, Woody Guthrie. Arlo and his band will celebrate the best of Guthrie's American Folk catalog from the late sixties and early seventies including "Coming into Los Angeles," which Guthrie sang at the legendary Woodstock music festival in 1969 and "Oklahoma Hills" that was originally performed by his father.
By sharing the songs of his earlier days and singing those originally performed by his father, Arlo is building new relationships with returning and new audiences and presenting his art from the past, influenced by his four-and-a-half-decades of sharing his work with audiences around the world.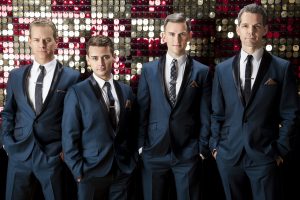 On May 18, The Midtown Men will bring their Broadway brotherhood to MBT. It's called a brotherhood because these four talented performers played over 1,000 shows together as the stars of Broadway's "Jersey Boys," and they still like each other enough to tour around the world together. Tony-Award-winner Christian Hoff, Michael Longoria, Daniel Richard and Tony-Award-nominee J. Robert Spencer are coming to MBT to share iconic hits from the 1960s. The bond and friendships between the Midtown Men and their crew has imbued each song with their own style. They'll feel the audience's reaction as they revisit all their favorites including a few by the Beatles, the Four Seasons and some Motown classics in a new light.
I can't wait to get to know Arlo Guthrie and the Midtown Men just a little bit better. I love watching the blossoming of deep (and sometimes chaotic) relationships backstage at MBT. Those friendships and strife spill into and inform each performance that graces the MBT stage, making every show a unique work of art.
Mount Baker Theatre
104 North Commercial Street
Bellingham, WA  98225
Phone:  360-733-5793
Tickets:  360-734-6080
www.mountbakertheatre.com
Sponsored