February saw the addition of many new and interesting local reads to the pages of WhatcomTalk. Each month we like to take a look back at what most resonated with our community. Here are some of WhatcomTalk's most read stories published in February:
Promoting From Within at SpringHill Suites by Marriott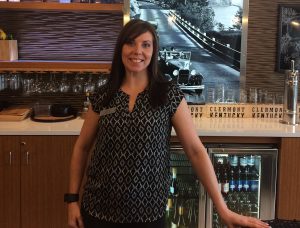 Home is important to the folks who work at SpringHill Suites by Marriott in Bellingham. They take pride in offering comfort and hospitality to their guests, but team members also consider each other to be part of a family. It just so happens that this family is full of managers who are committed to seeing potential in their employees and helping them focus and direct their energy into professional growth and progress. This article tells the story of three employees who are experiencing this growth at SpringHill Suites.
Guy Occhiogrosso – A True Leader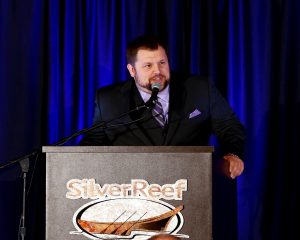 The passion that the Bellingham/Whatcom Chamber of Commerce President and CEO, Guy Occhiogrosso, has for his community and local business is evident simply in the way he approaches every conversation. This article details the many ways he has advocated for business and community.
See Bellingham at Work through Patrick Beggan's Lens
This article about Patrick Beggan's work, and specifically his Bellingham at Work project, shows how Beggan is using his camera to help people connect. From coffee roasters to auto mechanics, the series highlights local individuals at work. Beggan uses his keen eye to tell a story about each person through a photograph. The images he creates as a result are breathtaking.
Editor's Pick – Tracy Strissel: A Piece of the Farm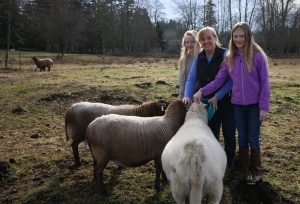 This story depicts how Tracy Strissel creates her hand sculpted chickens for coop ornaments, photo holders, earrings and wine glass charms to be sold through her Etsy business, A Piece of the Farm. This artistic work takes place on her idyllic home surrounded by foraging Galloway cows, pregnant Katahdin sheep and a flock of egg-laying hens.
WhatcomTalk is a digital media company sharing positive stories about people, places and businesses in Whatcom County. WhatcomTalk offers content marketing and online options to advertise across our community social network in Bellingham, Lynden, Ferndale and beyond. Advertise with WhatcomTalk to reach your target market, grow your brand, and measure results.