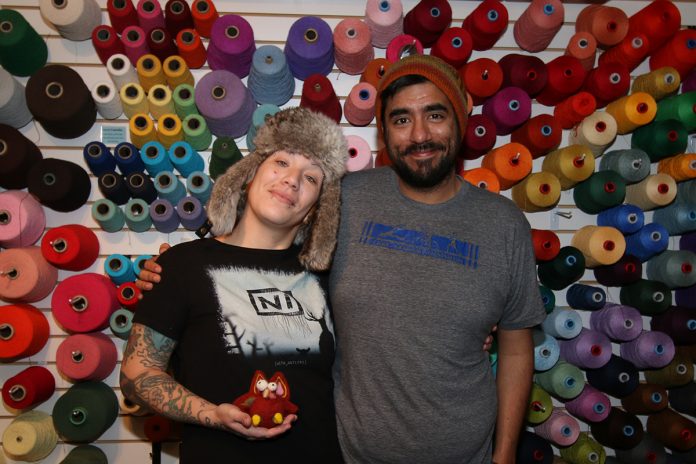 When it comes to gift giving, there might not be anything more heartwarming than a handmade gift from Bellingham, made with love. Whether you have never made a gift before or are a seasoned crafter, Bellingham offers inspiring ways to get going on a project. From one-time classes to permanent drop-in style locations, check out all the ways crafters of all ages and abilities can cast-on, dip-in and stitch-up some fun.
Gather around the Apple Yarns class table for a chance to learn knitting or crochet at one of their class sessions. Ranging from beginning to advanced knitting techniques, you learn how to cast on and work your way up to cables and colorwork. Learn how to make cozy socks and hats for the whole family or kick up your feet in a clogs class.
Offering a revolving array of classes, the Bellingham Public Library calendar of events provides numerous opportunities to attend one-of-a-kind crafting classes. Look for skill-share events or paper craft parties. Clicking on the event within the calendar will show class descriptions as well as what age range classes apply to. There are lots of options for school aged children, adults and seniors.
Paint pottery or fuse glass. Creativtea offers ample space and incredible choices for hand-painting mugs, plates, bowls and more. Fused glass ornaments and dishes can be crafted with all the colors of the rainbow at your fingertips, ready to be set in place or sprinkled on. Enjoy your leisurely crafting time while eating delicious little sandwiches or sipping one of their wide selection of teas.
Sign up for one of the Saturday felting classes where you might find a session dedicated to bookmark making or the construction of Tomten farm troll figurines. Fairhaven Toy Garden also offers a weekly Kids Club Event on Thursdays that often includes craft making. Check out their Calendar of Events for a complete schedule of crafting activities.
No-sew fleece blankets, stencil place mats and hand-crafted cards? You can do all this and more at The Foundry. You can also make some serious gifts through 3-D printing, laser cut, woodshop machines and tools they provide. While you might have to take a safety class for some aspects of this maker-space, you won't find anything else like it in town.
Do you have a friend or family member that loves plants? My Garden Nursery offers fun plant related crafting events. Keep an eye on their events calendar for holiday inspired classes and more.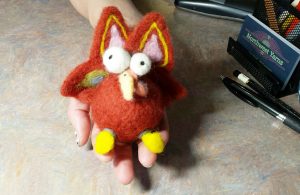 Get into some really fun felting with Melissa Gragg's once a month felting class at Northwest Yarns. With big eyed-turkeys inspired by her son to naughty and nice Krumpas dolls, expect to find a new creative project each month. Northwest Yarns also offers Crafternoons for kids with John Dorrenbacher. From potty-trained children up to age 18, John offers crafting activities every 2nd and 4th Saturday from 12:00 – 1:00 p.m. Look forward to your kids bringing home anything from pom-poms to crochet cozies, machine knit hats to woven pot holders. You're also going to find a bounty of classes available. Keep an eye out for doll making, knitting and of course, spinning where you can learn to make your own yarn.
Ragfinery
1421 North Forest Street
Sign up for a workshop class where you can learn no-sew rug making, Shibori dyeing and more. Glean inspiration from your neighbor at one of the after-hours crafting sessions – a great way to craft if you know what you want to work on but just need to get out of the house to do it. A little dedicated time might be just enough to get you well on your way and you can also shop during this time for that little extra something your crafting project needs.
Vinyl bags, fingerless gloves, plush pillows and monster dolls – these are just a small sample of things you can learn to make at Social Fabric. Here you can also learn beginning sewing and beginning pattern making, perfect skills for crafting the gift that fits and flatters.
You know that friend that seems to prefer the card over the present? Stampadoodle's Tuesday card-making classes are just the place for making that personal handmade greeting card. Plan on making 3 cards during the session and don't forget to bring your own double-sided tape and scissors.
It sure rains a lot here and while the common trend is to go out and brave it, you can stand out from the crowd with your own custom made umbrella. Two Thimbles Quilt Shop also offers hand-piecing and English paper piecing techniques that will get you on your way to making quilted gifts. Check out their Classes and Clubs page for a complete list of classes available throughout the year.