Whether you've consumed cannabis in one of its many forms or not, there's no doubt that this green-leafed drug has sparked the curiosity of consumers and non-consumers alike. As recreational cannabis sales continue to increase across the state, one Whatcom County retailer is leading the way, grossing more than $500,000 in sales for the month of May alone.
2020 Solutions was among the first recreational marijuana retailers in the state of Washington. With two locations — one in the Sunnyland neighborhood and the other in North Bellingham — 2020 Solutions is able to cater to a wide variety of customers at all levels of cannabis experience.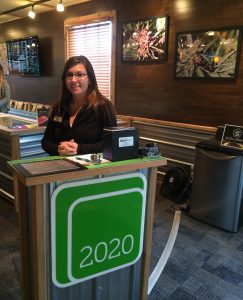 "The stereotypical cannabis consumer is far from the reality of who the actual consumer is," explained 2020 Solutions' Director of Actualization, Aaron Nelson. "They're lawyers, teachers, small business owners, and soccer moms." The typical cannabis consumer isn't really typical at all, and 2020 Solutions is working hard to make sure that people from all backgrounds have a relaxed experience while shopping with them. Due to recent changes in Washington State laws, 2020 Solutions will also be serving medical marijuana customers as of July 1, 2016.
"Our number one goal when we opened the stores was to serve others," added Nelson. "We make sure we serve our guests from a place of love."
With sales increasing on a monthly basis, there's no doubt 2020 Solutions has grabbed the attention of locals. "We're Whatcom County's favorite recreational marijuana store," said Nelson. "Everything we do we ask: Is it good for the customer? If it's not, we don't do it." This commitment goes beyond a simple transactional relationship. Because of their focus on the comfort of their guests, 2020 Solutions estimates that roughly 90% of their daily visitors are repeat customers.
"We make it a point to know our guests," Nelson said. "If they got a new puppy or a new job, or if they got married or their grandkids are in town, we know because we care. We really form tight bonds with our regulars."
So what should a new cannabis shopper expect when walking into 2020 Solutions? The first thing I noticed when I visited was that a knowledgeable, friendly person was there to guide me every step of the way. Because shoppers must be at least 21 years of age to enter the store, I just had to show my ID to a staff member at the reception podium before entering the retail area.
Once inside, I saw that the sales floor was clean and open, with cases dotting the perimeter and digital menus mounted on the walls. There isn't much product out on display for one important reason: Overwhelm.
"We treat every guest like it's their first visit every time," said 2020 Solutions Budtender Tausha Nunley, who said she's visited a few other recreational marijuana retail stores, but the atmosphere and care for customers at 2020 Solutions sealed the deal for her. "Once I came into 2020 Solutions, I never really wanted to go anywhere else."
Backed by a knowledgeable staff that's committed to helping each customer from the minute they step through the door to the time they walk out creates an inviting atmosphere for cannabis newcomers and returning guests alike.
"Rather than having 300 jars displayed, we ask how you want to feel when you're using the product," shared Nelson. Just like a good bartender will help steer you toward a cocktail based on your tastes, budtenders will guide you toward the right products based on the experience you want to have. Whether you plan on doing something active like hiking or gardening, or you're interested in vegging out at home with a movie or video game, budtenders will help you navigate your options.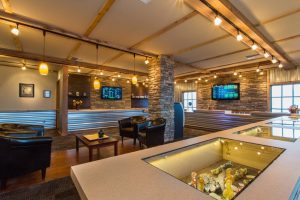 "We're not selling a product," said Nelson. "We're providing an experience." 2020 Solutions does a great job of creating a warm atmosphere — there's nothing cold or sterile about their stores. The Guide Meridian location even has plushy chairs in the center of the sales floor, making it feel more like a coffee shop than what you might expect a cannabis store to be.
Whether you're brand new to cannabis or not, there's a good chance you'll be introduced to new ways of consuming it when you head into their shop. 2020 Solutions carries everything from Washington-grown marijuana to infused cocktail mixers, honey, edibles, teas, and tinctures. They also have a great selection of vaporizers and locally blown glass to boot. They take great care in partnering with growers who are able to provide a consistent, high-quality product.
"We limit the number of growers we work with because, just like we maintain a great relationship with our guests, we strive to maintain great relationships with the people growing the cannabis," said Nelson. On the off chance that there are any problems, the businesses are able to resolve issues quickly due to their shared goals.
And shoppers can visit even if they don't have any intention of buying anything. 2020 Solutions extends an open invitation to anyone of legal age who is curious to see it for themselves.
"When we're serving our guests, we're not trying to make a sale," Nelson said. "If you leave with gaining knowledge from our budtenders and don't spend any money, we're totally okay with that. We want our guests to be comfortable, so we're happy to show you what cannabis looks like in all its different forms."
You can take advantage of this open invitation at either of 2020 Solutions' locations (just don't forget to bring your ID!):
Iron Street
2018 Iron Street
Bellingham, WA 98225
360-734-2020
North Bellingham
5655 Guide Meridian
Bellingham, WA 98226
360-734-2020
Sponsored