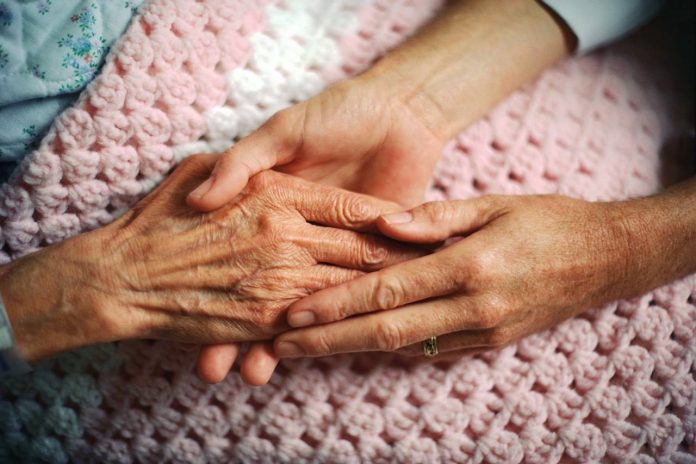 As you walk into Christian Health Care Center (CHCC) located at 855 Aaron Drive in Lynden, you get an immediate sense of community and family. There is something special happening here.
From the warm smile of receptionist Lori Davis greeting you, to the brightly lit entryway, there is a welcoming invitation that immediately cultivates trust in a place known for taking care of many community members.
Founded in 1956 with the vision of providing health care for the senior citizens of Lynden and Whatcom County, CHCC is now a nonprofit nursing facility and therapeutic rehabilitation center offering a full range of eldercare services from recovery to long-term care.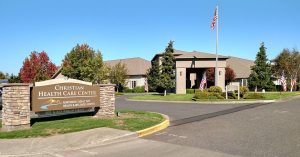 The core philosophy and original vision that each resident deserves to live in comfort, with dignity and respect continues today. And the mission of providing care with compassion and love is seen through the commitment and drive of CHCC's board of directors, management team and its caring staff. The result is the delivery of high quality eldercare to their patients and residents.
As they celebrate 60 years of service this year, staff recall caring for their parents, grandparents, teachers, pastors, neighbors and friends that have passed through the doors of CHCC.
"It's really your friends and neighbors taking care of your loved ones," says CHCC administrator Tonja Myers when asked what makes the facility so special to the community.
"I was in a local parade recently," she continues, "And a woman called out to me, 'My mom lived there! We love you guys!' I had never met her but she was part of our CHCC family. A family we care about and look out for. We're all in this together."
In 2001, a milestone event occurred for CHCC. After fundraising and support from many volunteers, they moved into a new, modern building, which continues to serve as their current location. Their Aaron Drive healthcare campus is also now home to Northwest Adult Day Health and Wellness Center. The Northwest Adult Day Health and Wellness Center  offers important programs, Monday through Friday, which help older adults and people with long-term illness and disabilities build strength and maintain their independence.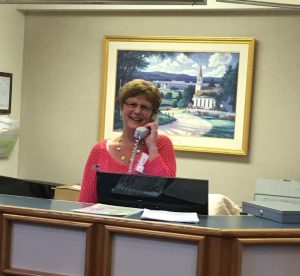 The adult day health program, combined with rehabilitation and long-term care services provides a continuum of care in one convenient location, which is what CHCC sees as the future of eldercare.
Staff at CHCC have truly seen an evolution in the way healthcare has been delivered to older adults in the last 60 years, and the future of the healthcare industry is constantly being monitored.
Myers feels the drive and passion of the staff, working together with the board of directors, ensures their mission continues to be the focus while the facility continues to meet the needs of the community.
The continuum of care, as Myers references, is the priority.
Unit coordinator Laurel Taylor has watched CHCC go from small to large and from paper and color coded chart notes to the transition of technology used to efficiently track the health and wellness of patients.
"Information is more readily available and expectations are high," she explains. "We are more involved with the families than ever before. We get to know them and we look out for them."
Many of the staff have seen their own parents become patients and long-term residents of CHCC.
"We know we're leaving our family with friends," says unit coordinator Leah Maassen. "We know the level of care patients and residents receive here and we trust our co-workers to care for our own loved ones with the same high standards."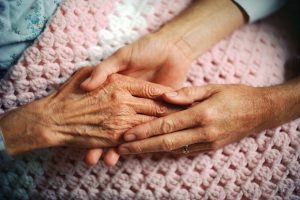 Christian Health Care Center has been an important part of the Lynden community for 60 years and will continue to be an important part in the future.
From being a local, large employer to providing community health care, CHCC is a trusted source that Whatcom County residents know will be around whenever they will need skilled nursing or therapy services.
"You feel that your cup is full — as staff we receive much more than we give," says Leah of her career at the facility.
Reaching 60 years and going beyond is something that CHCC plans to celebrate with a community BBQ on June 29 from 4:00 p.m. to 6:00 p.m. at its Lynden facility.
The event will commemorate CHCC's original vision, what that vision has become today, and where the future will take the eldercare facility.
For more information, visit CHCC online. To RSVP for the event, please email ladavis@chcclynden.org.
Sponsored