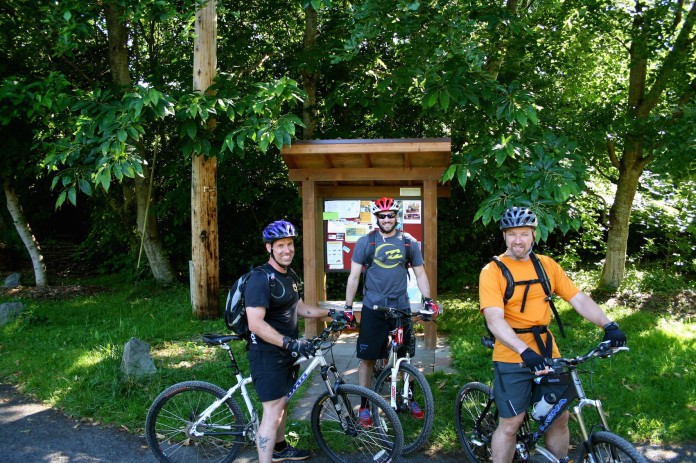 We live in a region blessed with bountiful options for outdoor recreation. On any given day, it can be tough to choose between running, hiking, biking, paddling, skiing — the list goes on and on. And each of these pursuits comes with its own array of outfitters, organizations and events.
Thanks to the Recreation Northwest EXPO, coming up on February 26, you can easily connect with all the local and regional resources you'll need for an active year ahead.
The EXPO: back by popular demand (and free to the public)
The third annual EXPO will be held at the Depot Market Square this year, from 4:00 p.m. to 8:00 p.m., Friday, February 26. At least 60 exhibitors will be on hand, from gear makers and outfitters to guides and trainers to race organizers and stewardship groups. This is a unique one-stop opportunity to check out the latest equipment, meet the manufacturers, chat with local experts, sign up for your next event, and tip a pint with fellow outdoor lovers.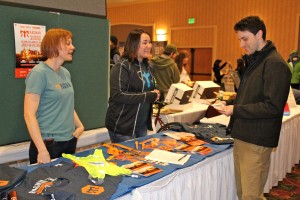 The atmosphere is friendly, relaxed and charged with enthusiasm for all things outdoors. If you're new to the area or considering taking up a new sport, this is the place to meet like-minded folks. Interested in joining a running, paddling or biking club? This is your chance to talk directly with organizers and members. Does your bucket list include climbing one of our local peaks or taking up backcountry skiing? Trusted guides and outfitters will be on hand to help get you started.
Chances are excellent you'll come away from the EXPO stoked for your next adventure. And that's where Saturday comes in.
Excursions: Saturday is play day 
Before you leave the EXPO on Friday night, don't forget to find out what outdoor excursions are being offered on Saturday. Recreation Northwest will be teaming up with local guides and outfitters to offer EXPO attendees a taste of what we have to offer here in Whatcom County.
Revolution Running's Krissy Moehl — an ultra-marathoner, coach, and Chuckanut 50K race director — will partner with Aspire Adventure Running on a trail run excursion in the local hills. There will be mountain biking, paddling, and perhaps some snow-focused adventures as well.
New this year: Basecamp Bellingham and Outdoor Recreation Summit
A side benefit of the EXPO has been the gathering of leaders in recreation-centered businesses and organizations. While their main focus has been meeting local recreationists, they've quickly come to realize the value of sharing ideas for growing and promoting our thriving recreational economy.
At the forefront of this initiative is Recreation Northwest, and Director Todd Elsworth has added two events to this year's EXPO that he believes will help unite the key players in our recreation economy and spur important discussion for its future.
All exhibitors — and anyone else interested in the local and regional recreation economy — are invited to attend the Basecamp Bellingham and Outdoor Recreation Summit events. Basecamp Bellingham will be held Thursday, February 25 from 7:00 p.m. to 9:00 p.m. in Boundary Bay's Mountain Room. This private party is a chance for Summit attendees to meet with fellow recreation colleagues and celebrate the outdoor industry.
Then, on Friday, February 26 from 9:00 a.m. to 1:30 p.m. (prior to the EXPO), the Outdoor Recreation Summit will be held at The Majestic.
The entry fee for both Basecamp and the Summit is $50 for exhibitors and $60 for the general public.
Recreation: more than just fun and games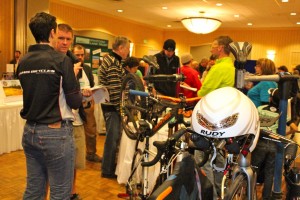 Outdoor recreation has been getting some serious attention as of late, due in large part to its growing economic impact at the state and local level. The state's Recreation and Conservation Office commissioned a study on the economic contributions of outdoor recreation last year. And just recently, Governor Inslee appointed the state's first-ever Outdoor Recreation and Economic Development Policy Advisor, Jon Snyder. Snyder will kick off the Summit with a presentation on the statewide initiative supporting the recreation industry.
Leading the charge at the local level is Recreation Northwest, which, in partnership with local government, commissioned the Whatcom Recreation Economy Study in 2015. The bottom line? Recreation brings big dollars to our county, to the tune of $505 million a year. And our 279 recreation-based businesses support 3,728 local jobs.
Says Elsworth, "We've been fortunate, through the study and the high-level numbers that came out of it, to demonstrate the impact that recreation has on our economy. And the outcome of that is to make sure that we have access to recreation and public lands so we can meet the objectives of getting people outside to enjoy them. This is the shared objective of the state and of our organization."
Growing our recreational economy and getting more people outside
Outdoor Recreation Summit attendees can choose between two panels with the theme of growing Washington's recreation economy. The first is "Made in Washington: Manufacturing Roundtable," where speakers will discuss opportunities for increasing local manufacturing industries in the recreational market. The second is "Play in Washington: Getting People Outside," with discussion on strategies for increasing outdoor recreation while preserving the places we play.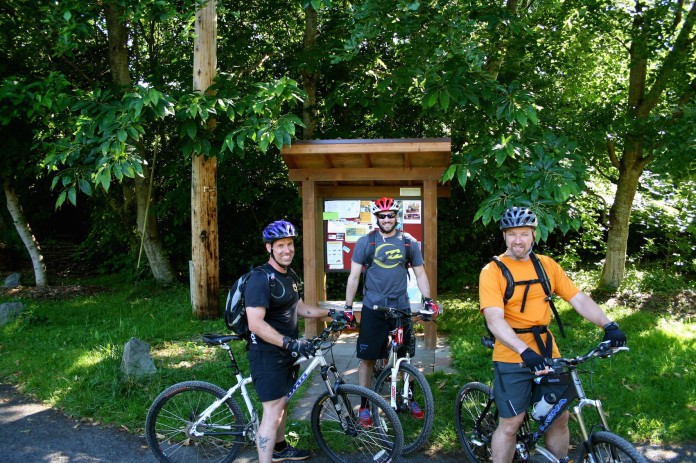 On Water Design's Tim Niemier, founder of Ocean Kayak, will give the keynote speech, focusing on growing our recreational economy in a sustainable fashion.
Elsworth is optimistic that the Summit will spur momentum for outdoor recreation development. "We're working to create community among recreational businesses. A lot of these people haven't had a chance to meet before, even though they're in associated businesses, and not necessarily competitors. There are advantages to working together, especially in terms of manufacturing," he asserts.
"Elevation: The Art of Cascadia" to feature regional artists celebrating the outdoors
The beauty of our outdoor playground has inspired and spawned many talented artists. In recognition of their contributions, Recreation Northwest has partnered with Allied Arts, Adventures NW Magazine, and other sponsors to bring a month-long artistic celebration of the northwest landscape to Whatcom County.
"Elevation: The Art of Cascadia" will feature our finest artists in photography, painting, sculpture, music, poetry and performance art, all sharing their love of our region's natural beauty in a series of exhibitions, performances and workshops throughout the month of February.
It all kicks off during the February 5 Art Walk, with an opening reception at Allied Arts featuring mixed media works. Across the street will be the Adventures NW Photographic Exhibition, along with more exhibits at various venues. There will be opportunities throughout the month to enjoy and take part in this epic artistic endeavor. Here's the full schedule of events.
If Elsworth had his way, February would be dubbed "Outdoor Recreation Month." And with all the awesome activities lined up for local outdoor lovers, he just might get his wish. Check out the Recreation Northwest website for full details and schedules.
Recreation Northwest
114 W. Magnolia Street #441
Bellingham, WA 98225
Sponsored