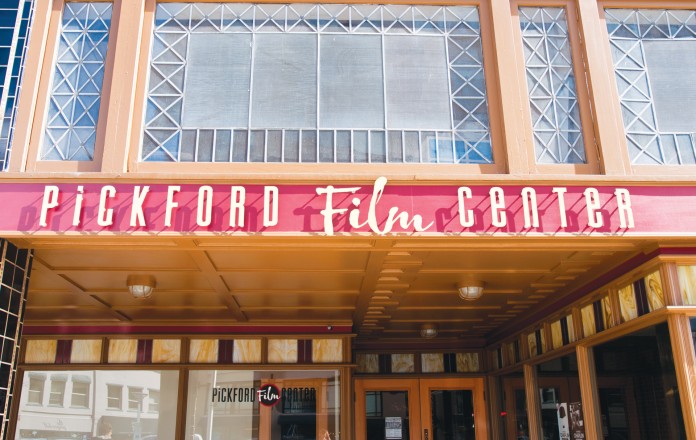 Submitted by Pickford Film Center
On February 14, 2016, bring your Valentine's Day sweetheart to a night out that they won't soon forget. This unique event features 1933 film, "Women of Tokyo," presented with a live music score, giving the audience a new cinema experience.
This is more than just watching a film, with a live score composed and performed by Wayne Horvitz, the audience will be able to experience a film like they have never before. Horvitz's score for Women of Tokyo is only one of his many works. Horvitz has performed and recorded music for a number of video, film, television and other multimedia projects. Horvitz's score for the Woman of Tokyo premiered at the Northwest Film Forum in 2005 and in NYC at the Winter Garden.
Pickford Film Center's series, Masters of Japanese Cinema presents the 1933 film, Women of Tokyo directed by Yasujir? Ozu Starring 1930's film star, Okada Yoshiko and famed actress, Tanaka Kinuyo, this event will bring you both a live concert and film in one night. Women of Tokyo focuses on Chikako (Yoshiko) who works tirelessly at an office job to support her brother, Ryoichi, as he completes school. However, through all of her sacrifices and work, Chikako holds a deep secret that could threaten everything.
Woman of Tokyo and Wayne Horvitz' performance is made possible by a generous grant from The Japan Foundation, and presented in partnership with Western Washington University Department of Music.
Bring your Valentines date or your friends to this unique and unforgettable event!
The performance will be held Sunday, February 14, 2016 at 5:00 p.m. at the Performing Arts Concert Hall (PAC 155) on Western Washington University Campus.
Tickets are $15 General Admission, $12 for PFC Members, and $10 for Students and are available at the box office of Pickford Film Center or online at: http://purchase.tickets.com/buy/TicketPurchase
More info: http://www.pickfordfilmcenter.org/programs/pickford/woman-of-tokyo-ozu-yasujiro-w-wayne-horvitz-live/