Celebrated astronaut Dr. Stephen Robinson is coming to the Mount Baker Theatre on Saturday, February 6 where he promises to take audience members to the cosmos with his spectacular multimedia presentation "This Side of Impossible: Achieving the Dream of Spaceflight."
Now a professor in the Department of Mechanical and Aerospace Engineering at UC Davis, Dr. Robinson spent nearly 37 years at NASA — 17 of those as an astronaut — and took part in four shuttle missions, from 1997 to 2009.
"This event will give folks in the community a window into the NASA Human Space Flight Program," says Dr. Robinson. "People tend to be curious and passionate about space exploration, and this is a behind-the-scenes look at things you can't find on the Internet or in the newspaper."
San Juan Airlines is proud to sponsor this special event.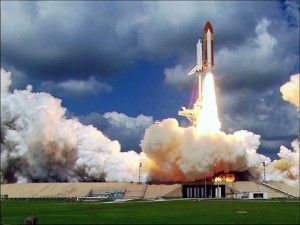 "From the Wright brothers to space exploration, all of us at San Juan Airlines share that fascination across the entire gamut of flight," says San Juan Airlines Co-Owner Katie Jansen. "Sponsoring Dr. Robinson's visit was a chance for us to share that curiosity and excitement with the whole community.
Part of the presentation's theme is the value of persistence.
"Any adult could tell a version of that story, and this is my version," says Robinson. "Both personal, but also in the bigger sense. Nobody would have gone to space, and continued going to space, if they gave up easily."
Robinson says you need visuals to truly get a sense of what it's like to fly in space, and through his presentation, he'll help put powerful images in context.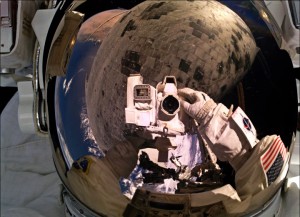 Robinson was born in Sacramento but his family is from Vancouver, so he's very familiar with Bellingham.
His parents owned a place in Blaine for many years, and Robinson — who is also a pilot — has landed at the Bellingham airport several times.
He shares a fond boyhood memory related to our airport.
"There used to be a DC-3 out there at the end of the runway and I remember spending a pleasant Saturday afternoon, sitting in the grass under the wing of that DC-3, waiting for somebody to arrive," Robinson says, and then laughs: "That was quite a long time ago."
Robinson is looking forward to his upcoming Bellingham visit and promises that whether attendees are 7 years old or 95, and every age in between, the experience will speak to them.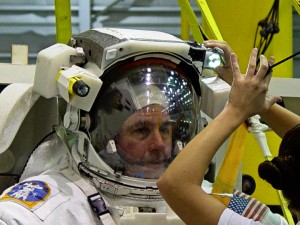 "And it's good news," he continues. "There are all kinds of bad stories out there. This is a good one."
Mount Baker Theatre's Executive Director, Brad Burdick, describes Dr. Robinson's story as one of adventure, courage, perseverance and hard work. "We're honored to invite him to Mount Baker Theatre and hope — with tickets starting at just $10 — that families can enjoy this presentation together."
Tickets are available at Mount Baker Theatre. Proceeds benefit Dr. Robinson's Astronaut Alumni Scholarship at UC Davis.
Dr. Stephen Robinson
This Side of Impossible: Achieving the Dream of Spaceflight
Saturday, February 6 at 7:30 p.m.
Mount Baker Theatre
104 North Commercial Street in downtown Bellingham
360-734-6080