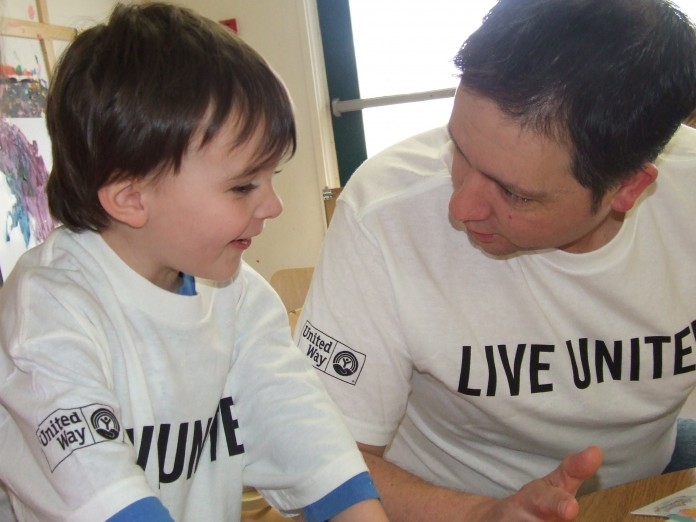 Submitted by United Way of Whatcom County
To solve crucial community issues in Education, Income, and Health, United Way of Whatcom County is currently looking for programs and organizations who are working toward the same community-level goals. By opening up their Community Impact Fund and expanding their partners they can more effectively address specific local issues and create measurable change.
Currently United Way of Whatcom County is looking for programs that improve education, income and health in our community. If you have an innovative program based on best practices to achieve results, your program could qualify for funding. Interested organizations must fulfill certain criteria and are required to RSVP and attend the United Way of Whatcom County's Grant Seeker Technical Assistance Meeting at 10:00 am on Wednesday, January 20 (RSVP required) in order to have the opportunity to apply for funds. The meeting will take place at United Way's office in the large conference room at the Whatcom Center for Philanthropy on the 2nd floor of the Washington Federal Building, corner of Champion and Cornwall.
United Way's three focus areas embody the building blocks of a strong life and of a strong community. With evidence showing the increased connection between good health, educational success, and income level, United Way of Whatcom County sees the value in strengthening these areas for all of us.
"It takes a variety of programs and people to move the needle on important community issues. We know that there isn't one program that can do it all which is why we will be working with an assortment of programs using different techniques and different focuses, but ultimately working towards the same goals in our key areas," said Peter Theisen, United Way of Whatcom County President/CEO.
There will be an application process for United Way funds, specific funding priorities, and a focus on programs using evidence-based practices. This will allow United Way to streamline activity in the community and ensure results through shared goals and aligned resources. Working with a variety of partners on the same issues creates community-wide change and extending funding to more partners, along with working with current partners, will ensure that new or existing programs will have the opportunity to be part of this movement.
By engaging with the community over the past several years and participating in research such as the Community Health Assessment and the Whatcom Prosperity Project, United Way of Whatcom County has developed three goals in each of their focus areas and is now looking to work with new partners and programs, as well as long-time partners, that are working specifically on affecting the following goals in Education, Income, and Health:
EDUCATION
Creating Stable/Healthy Families & Kids

Achieving School Readiness

Increasing High School Graduation
INCOME
Increasing Financial Stability

Supporting Workforce Preparation
Increasing Safe & Stable Housing
HEALTH
Ensuring Healthy & Active Living

Increasing Health Care Access
Increased Safety and Abuse Prevention
"We have been able to accomplish so much in the past two years since opening up our funding and we are truly excited at the possibilities for community impact that this new direction has made possible," said Theisen, "Focusing our efforts on specific goals and aligning with programs that are using evidence-based practices creates a stronger community and ensures a more efficient use of our donor dollars."
For more information on criteria, or to RSVP for the Grant Seeker Technical Assistance Meeting, email ptheisen@unitedwaywhatcom.org or call 360-733-8670 or visit www.unitedwaywhatcom.org.