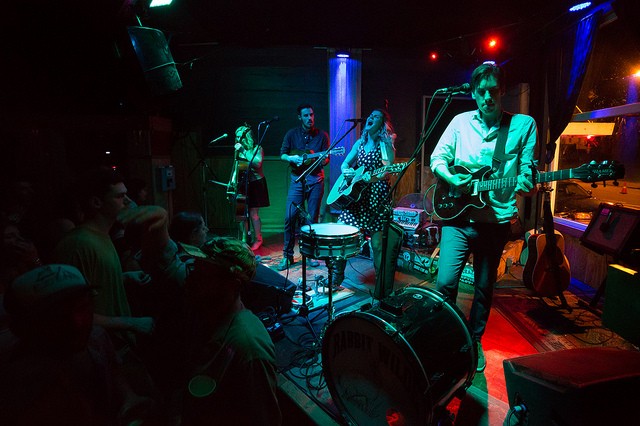 By Lorraine Wilde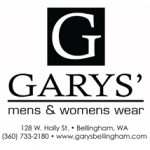 I look forward to nights out as a way to de-stress from my busy week, have a few laughs and recharge. So when I get out, I have high expectations. I want a nice stroll, great food and drinks, a romantic atmosphere and engaging entertainment — and all without breaking the bank. Thankfully, Bellingham has a number of charming and affordable options to please a range of tastes. Below is just a sampling of my favorite low-cost date nights, in no particular order. Each can be enjoyed with an easy walk or bike between food, drink and entertainment. Try them all, or mix and match to make your own perfectly affordable Bellingham date night.
The mainstay: pizza, beer and music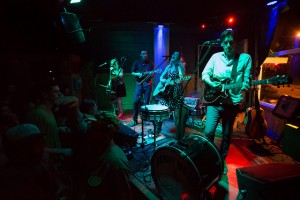 Goat Mountain is my favorite pizza in town. The combo is a great bargain with your choice of pizza, salad of the day and a beverage. The crust is perfectly crispy and toppings are unique, savory and satisfying. My favorites are the scallop potato-bacon and the sausage and pepperoni. They also sell by weight, so you can make your own sampler plate to try them all. Sit upstairs for bird's-eye people watching or lounge in the bistro seating out front on good weather days.
Afterward, feel the downtown energy with a short walk to the Green Frog Acoustic Tavern for a dose of live music. The Frog has a history of visits from some music legends as well as a dedication to local bands and soloists. Dance to folk, string bands and blues artists all while enjoying great local beers or sipping your favorite whiskey, usually with a low (or no) cover charge.
Goat Mountain Pizza
215 W. Holly Street
Bellingham, WA 98225
360-510-6336
www.facebook.com/goatmountainpizza
The Green Frog Acoustic Tavern
1015 N. State Street
Bellingham, WA 98225
www.acoustictavern.com
Dinner and a movie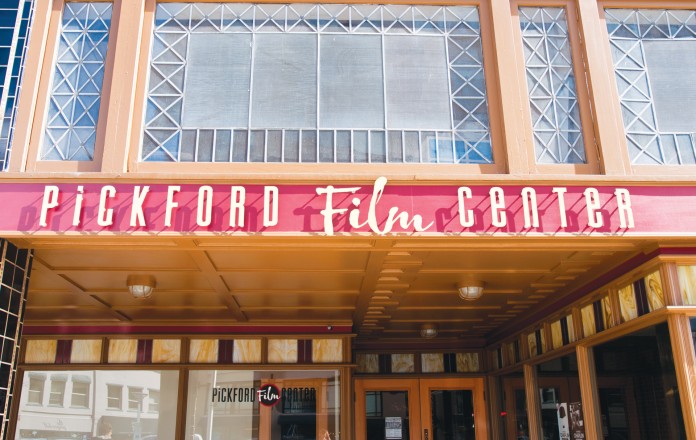 Bike-friendly Chuckanut Brewery and Kitchen is conveniently located near downtown and offers fresh, local, seasonal American-style fare and a variety of award-winning beers that are all brewed on-site. I like to order the hearty Oy Vey Reuben or the meatloaf sandwich with the Dunkel lager. The outside seating is a bonus on clear days.
A short walk up the hill in the fresh sea air gets me to the Pickford Film Center for the best in independent, foreign and documentary film. Many of the films I've seen there can be found nowhere else, and they always make for stimulating nightcap conversation.
Chuckanut Brewery and Kitchen
601 W. Holly Street
Bellingham, WA 98225
360-752-3377
www.chuckanutbreweryandkitchen.com
Pickford Film Center
1318 Bay Street
Bellingham, WA 98225
360-647-1300
www.pickfordfilmcenter.org
Spice it up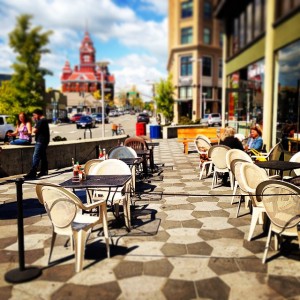 Cajun comfort food in a relaxed atmosphere is what draws me to Bayou on Bay. I like to sit in the bustling bar or in the outdoor seating area on nice days while sipping from a spicy Cajun bloody Mary, which pairs perfect alongside the excellently messy pork po' boy sandwich. Bayou's savory, warming Cajun classics like fried okra, jambalaya and shrimp étouffée are stick-to-your-ribs satisfying.
Afterward, walk just a block to the box office of the Upfront Theatre, owned by famed "Whose Line is it Anyway?" comedian, Ryan Stiles. The quality improvisational (unscripted) performances are born directly from the clever, and sometimes devious, minds of their players. I go on Thursday nights to see a long-time favorite, "The Good, The Bad, and the Ugly," for only $8. On occasional Thursday nights, you'll get to see Stiles himself flirting with his pretend wife in a Winnebago or making up a song on the spot, based purely on audience suggestions from you and your date.
Bayou on Bay
1300 Bay Street
Bellingham, WA 98225
360-752-2968
www.bayouonbay.com
The Upfront Theatre
1208 Bay Street
Bellingham, WA 98225
360-733-8855
www.theupfront.com
Art and history
You don't need to drive to Leavenworth to window shop hand-in-hand through eclectic boutiques and galleries because we have that right here in historic Fairhaven. I like to wander through Good Earth Pottery, Artwood Gallery, Fairhaven Rug Gallery and the art glass store, Renaissance Celebration. Most showcase local artisans and all are within a couple blocks of the romantically-lit Black Cat. This French cabaret-themed restaurant is located inside the old world Sycamore Square building. Its inviting wood floors, exposed brick and simple, delectable seafood take you back in time. A short stroll in the sea air along South Bay Trail to Taylor Dock or a meander through beloved Village Books are perfect before or after your meal.
Black Cat
1200 Harris Avenue Suite 310
Bellingham, WA 98225
360-733-6136
www.blackcatbellingham.com
Cycling satisfaction
Always eager to incorporate a little exercise into my routine, my favorite active date begins with a bicycle ride through Whatcom Falls Park. Its towering trees, waterfalls and numerous trails allow you to choose the ride that's right for you while being less than a mile away from family-friendly Kulshan Brewery. With a large bike rack out front, Kulshan's outdoor seating area is sublime. Locally-brewed beer, darts and live music — especially Americana, Irish and folk — provide ample entertainment. Best of all, a few of the area's best and most affordable food trucks park right out front.
Kulshan Brewing Company
2238 James Street
Bellingham, WA 98225
360-389-5348
www.kulshanbrewery.com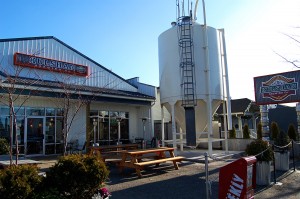 Nostalgia and nosh
This list may be pub-heavy, but that's because Bellingham makes great beer. The Copper Hog Gastropub is no exception. It's evident that IPA's are this pub's favorite. Lounge street-side with the Copper Hog's pleasant outdoor seating or enjoy playing darts and watching the game in the bar. The menu is brimming with mouth-watering fare, but my favorites are the fried brussels sprouts (uniquely served with a balsamic reduction), curry french fries and the pulled pork sandwich.
Afterward, a stroll down State Street leads you to a new spot that feels like old fun. Discover your favorite throwbacks with The Racket Bar and Pinball Lounge's 18 pinball tables, many of which have been restored and cared for by the Bellingham Pinball Collective. I've played for over an hour on just a few dollars worth of quarters.
Copper Hog
1327 N. State Street
Bellingham, WA 98225
360-927-7888
www.thecopperhog.com
The Racket Bar and Pinball Lounge
1220 N. State Street
Bellingham, WA 98225
360-778-1067
www.facebook.com/theracketbham?fref=ts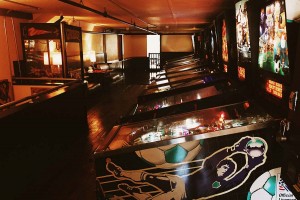 Fiesta style
After a long week, Jalapeños is often where I end up. Its owner has catered for at least two US Presidents, yet the atmosphere is relaxed and family-friendly. I order the bacon-wrapped prawns and a Big Mama margarita (one is all the drink I need for the night). The servers are reliable and sincere and the ample portions provide leftovers for tomorrow's lunch.
Afterward, I stroll into the heart of downtown to the "hardest-working theatre in the known world," the iDiOM Theatre. Almost every production is a world-premiere work by talented local writers, directors and actors. Their bold, sometimes irreverent, choices have convinced me to become a season-pass holder. And thanks to local business sponsors, many opening nights are free.
Jalapeños Mexican Restaurant
501 W. Holly Street
Bellingham, WA 98225
360-671-3099
www.jalapenos-wa.com
The iDiOM Theatre
1418 Cornwall Avenue
Bellingham, WA 98225
360-305-3524
www.idiomtheater.com
Bellingham is full of so many more great options for food, drink, exercise and entertainment. Enjoy experiencing these date night ideas with your sweetie or create your own.