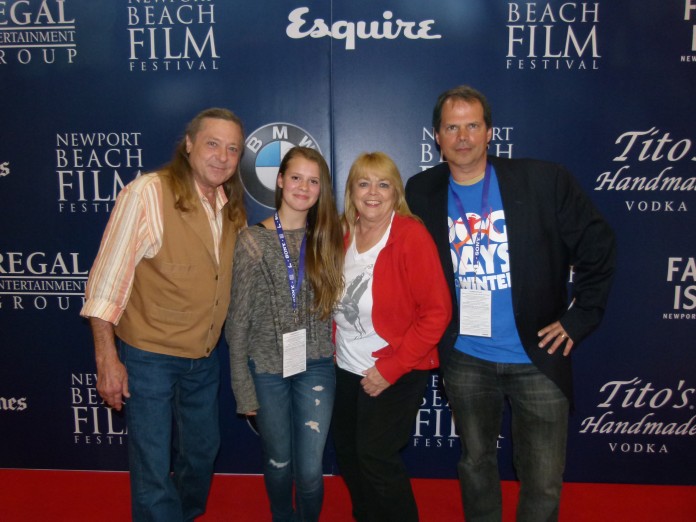 By Lauren Fritzen

With his soft-spoken, unpretentious demeanor, you might not guess that Brian Gilmore has a lot of passions. But this year three of his lifelong pursuits – helping kids, skiing, and filmmaking – have earned him some well-deserved recognition.
Brian's passion for skiing may be part of his DNA. Growing up in Michigan during the 1960s, he learned to ski not long after learning to walk. "Both excellent skiers, my wonderful parents instilled in me a strong love for skiing at a very early age. I am forever grateful for the gift of season memberships, trips out West, equipment, and lessons during my childhood," he writes in a blog post.
What really caught Brian's imagination were the skiers breaking from tradition and pushing themselves to unheard-of limits of aerial acrobatics and creative expression: the hot doggers. These pioneers of freestyle skiing were his childhood champions. "Wayne Wong, Eddie Ferguson, and Scott Brooksbank were my heroes. My buddies and I spent countless hours skiing from jump to jump, trying to emulate them and outdo the older high school kids," he recalls.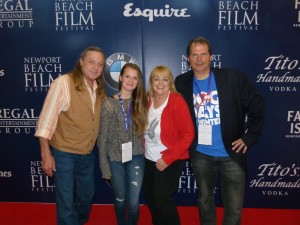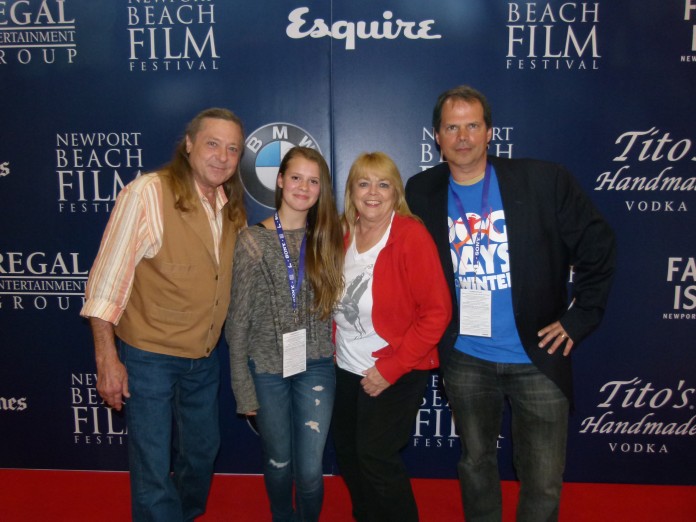 In his early teens, he attended a ski camp at Whistler, B.C., where he was coached by these same skiers. "Wayne and the other hot doggers taught these camps every year. It was their way of giving back. They were very accessible people," says Brian.
During his college years, Brian focused his passion on filmmaking, attending Boston University's graduate program for film production. But he felt more at home in the mountains and during the summers he began working at a youth wilderness program in New Hampshire. Deciding to leave film school, he spent the winters as a ski instructor and continued working with disadvantaged youth every summer. As his career path shifted away from filmmaking, he eventually earned his master's degree in school counseling, and settled with his family in Bellingham.
After working for the Nooksack Valley School District and Bellingham Public Schools as a counselor, Brian was laid off due to budget cuts in 2009. He decided to use the time to return to his earlier passion of filmmaking. "I always had a dream of making a film, and getting into a film festival," he says. And with the goal to make a short documentary about the first U.S. hot dogger competition in1971, True Grit Productions was born.
Brian contacted Wayne Wong, who remembered his youthful enthusiasm from ski camp. Wong loved the idea of the film, but encouraged Brian to widen his scope and tell the whole story of the sport's beginnings. Over the next three years, Brian interviewed more than 30 of the original hot doggers. He also found archival footage from some of the early competitions, and with the help of fellow filmmaker Caleb Young, began producing Dog Days of Winter: the Birth & Boom of Freestyle Skiing.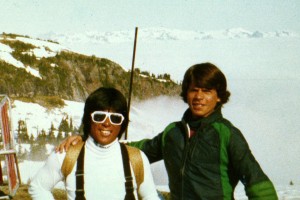 In the meantime, Brian returned to work, eventually becoming the counselor at Silver Beach Elementary. Progress on the film slowed, but he kept editing in his spare time and on December 8, 2014, the Pickford Film Center held a pre-release screening of Dog Days of Winter. It was an instant hit with the sold-out house. His interviews with the original hot doggers are nostalgic, entertaining, and inspiring. The film not only tells the story of the sport, it captures the overall freestyle spirit of the era.
In the year since its pre-release, Dog Days of Winter has been selected at several film festivals, including Newport Beach, Sun Valley, and Whistler. It's also in the line-up at our own Doctober Film Festival at the Pickford, screening on Sunday, October 11 at 5:00 p.m. Brian's thrilled to have another showing in town. "The Pickford's been great. They're supporting other local filmmakers too. The Doctober line up is wonderful, and it's really cool to see our film in there too."
Dog Days of Winter won the 2014 International Skiing History Association's Film Award for "Outstanding Contribution to the Historical Record of Skiing" and continues to be selected for film festivals across the country and in Canada.
But there was another award that Brian didn't see coming, and it has nothing to do with his film. In March of this year, he was named the Bellingham School Districtwide Staff Member of the Year. These excerpts from the district's Promise Award announcement speak volumes about Brian's passion for his work: "Through his role as a counselor, Brian Gilmore shows he deeply cares for, respects and loves all of the children at Silver Beach. Brian helps children learn how to set goals, be self-reflective and discover their strengths. Brian does his work quietly, without desire for recognition; always calm, thoughtful and reflective."
The students and parents at Silver Beach can rest assured that Brian has no intention of quitting his day job for the life of a filmmaker. As licensing and release details for Dog Days of Winter are being worked out, Brian looks ahead to future film projects, most likely in support of youth programs. Sounds like yet another winning combination of passionate pursuits.
You can view the movie trailer here.
The screening details for Dog Days of Winter at the Pickford Film Center, Sunday, October 11, 5:00 p.m. can be found on the Pickford Film Center website.
To watch the complete video about Bellingham School District's Promise Award granted to Brian, click here.