By Dana Hubanks

If you find yourself wondering what to do to celebrate fall and Halloween this month, here's a quick guide to some spooky all-ages festivities happening around Bellingham and Whatcom County throughout October.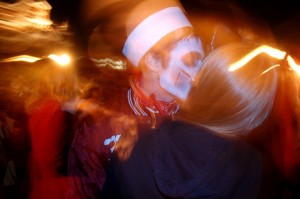 Maritime Heritage Park, 500 W Holly St.
Saturday, October 31 at 8:00 p.m.
Every Halloween night, a hoard of Whatcom County citizens dressed in elaborate zombie regalia gather at Maritime Heritage Park to dance to Michael Jackson's famous monster-themed tune "Thriller." If you've never encountered this spectacular sight, this year is your perfect opportunity.
And while the costumes and choreographed dancing might be reason enough to get yourself to the park on Halloween, this event is more than just a good time. Thrillingham is also a fundraising event, raising money for a different local charity each year.
This year, the folks organizing Thrillingham will be gathering donations for Lydia Place, a local nonprofit, community-based agency serving homeless families.
So, grab your favorite costume and your best pair of dancing shoes and head down to the park this Halloween. Rumor has it there will be a community dance party after the choreography wraps up.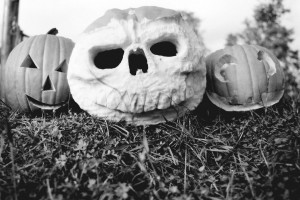 Harvest Season at the Bellingham Farmers Market
1100 Railroad Ave
Every Saturday from 10:00 a.m. to 3:00 p.m.
With the bounty booming, now is the perfect time to be heading down to the farmers markets on Saturday morning.
It's harvest time. And what better way to ring in the fall season than by stocking up on festive goods like pie pumpkins, cob corn, cured garlic, and so much more?
Looking for a gaggle of pumpkins to carve, but can't seem to find the time to get out to a pumpkin patch? Hop on over to the Saturday Market to find the perfect pumpkin.
Hellingham: An Improvised Murder Mystery
The Upfront Theatre, 1208 Bay St.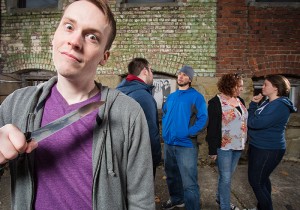 Fridays and Saturdays in October at 8:00 p.m. and 10:00 p.m.
Back again this year due to much popularity, Hellingham: An Improvised Murder Mystery, will be showing at the Upfront Theatre every Friday and Saturday for the month of October.
The most popular improvised show at The Upfront, Hellingham is guaranteed to thrill and exhilarate.
Doors open 45 minutes prior to each showing. Tickets are available online or at the door.
Make.Shift Art Space, 306 Flora St.
Friday, October 30 from 7:00 p.m. to 11:00 p.m.
Make.Shift is an art space in downtown Bellingham dedicated to providing our community with a venue for all-ages art and music events.
Make.Shift is known for hosting a concert every Valentine's Day full of community-created cover bands playing tunes from bands like Weezer, Pixies, and even Bruce Springsteen. But this year, for the first time ever, Make.Shift will be hosting a Halloween-themed cover band show.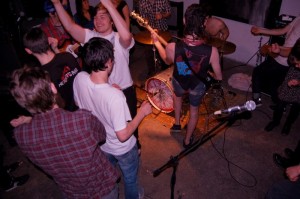 The list of cover bands has yet to be revealed, but I'm sure the folks at Make.Shift are curating a great list of spooky acts. Keep an eye on the Facebook event page for updates.
Downtown Bellingham Partnership Trick or Treat
Downtown Bellingham
Friday, October 30 from 3:00 p.m. to 5:00 p.m.
Is your clan in the mood for some good old fashioned trick or treating this Halloween? Then head downtown for the annual Bellingham Partnership Trick or Treat. Tons of local businesses all throughout downtown will be participating in this fun family event.
And don't forget: this event is happening the day before Halloween!
If you can't make it to this particular trick-or-treating event, try hopping over to downtown Fairhaven on Saturday, October 31 from 3:00 p.m. to 6:00 p.m. where businesses will also be teaming up for trick-or-treat fun.
Happy Halloween, Whatcom County!