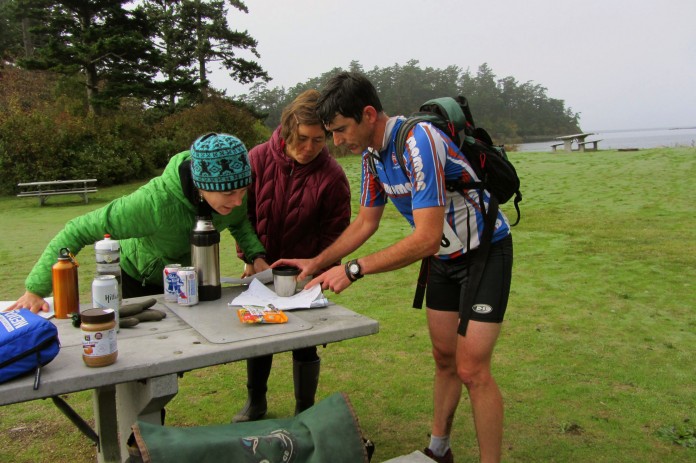 By Lauren Fritzen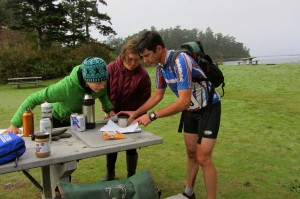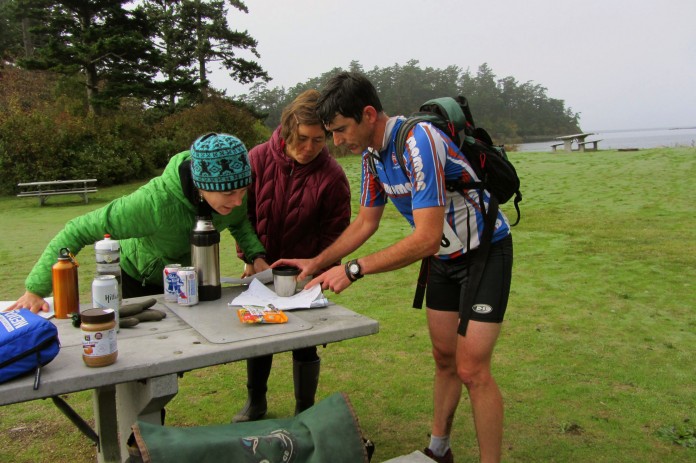 What's your version of recreation? If it includes forest trekking, mountain biking or paddling with friends, then you're already in training for the Kulshan Quest Adventure Race, coming up on Saturday, July 25 in Bellingham.
Kulshan Quest – sponsored by Kulshan Brewing and offered by Recreation Northwest – is a breed apart from other multi-sport events. On race day, teams of up to four members will arrive at the starting point in Fairhaven with no advance knowledge of the course. They'll be given a map with numerous checkpoints and will have 30 minutes to plot their route to the finish line. Then they'll spend the next several hours together navigating the checkpoints via foot, bike and, for some, kayak.
Two Competitive Divisions
Two divisions make this race accessible for athletes of varying abilities. Recreational division competitors will be trekking (running, walking, hiking) and mountain biking for 4-6 hours. The expert division includes a kayak leg and teams have up to 12 hours to complete the course.
But this is not a relay race, and it's not just about being first to the finish line. Leave your GPS at home, and brush up on your map-reading skills. Teammates will stay together for the entire race, plotting their way with a topographical map and a compass.
Choose Your Own Adventure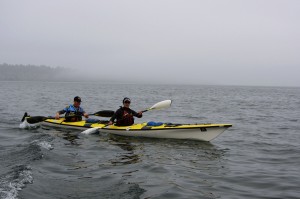 Race Director Brent Molsberry describes the strategy involved. "Based on the number of checkpoints, there's a time limit. The more checkpoints you get, the more points. But for every minute that you go over the time limit, you lose points. So, you're choosing your own adventure. A strong team may try to get every checkpoint. A team that's just out for fun may decide to skip some of the far-flung checkpoints," he explains.
Molsberry adds that compass navigation is not essential for the Kulshan Quest. "You should know how to find North, but since the race is local and most people know the area, there will be recognizable landmarks. More important is knowing how to read the map and keeping track of where you are," he says.
You can expect a few surprises along the way too. Molsberry designs the course and likes to throw in some mental challenges to keep it fun.
Adventure Racing Takes Hold
Molsberry was introduced to adventure racing in 2004, when he joined a team competing in the Subaru Primal Quest, an expedition adventure race that took place in the Pacific Northwest that year. The team aspect of adventure racing was a big hook for Molsberry. "I've done some ultra-running races where you're suffering through it alone. With a team, you can help each other along. When you're down, someone else is bound to be up," he says.
But while adventure racing is popular in other parts of the country, it's just catching on here. Molsberry started his own adventure race in the San Juan Islands – the Island Quest – in 2008. He's now partnering with Recreation Northwest – who also put on the Bellingham Traverse and Bellingham KIDS Traverse – to offer both the Island Quest and the Kulshan Quest.
Last year Molsberry and the Quest Adventure Race Team competed in the U.S. Adventure Racing Association's (USARA) National Championship in Maryland, placing 6th in their division. To reach his ultimate goal of growing the adventure racing community here, the Kulshan Quest has been designated as a qualifier for the Nationals. "It would be fantastic to get teams in various divisions to go out and compete. We need to build the sport up out here so we could potentially host the Nationals. This is the perfect locale, from the mountains to the islands," he enthuses.
Strategy, Stamina, & Camaraderie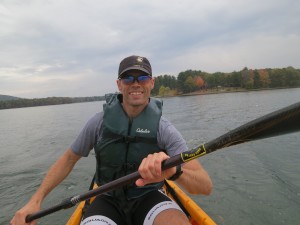 To tap into the local race culture and advance the sport, Molsberry and Recreation Northwest's executive director Todd Elsworth have formed the Quest Adventure Racing Club, with outings and clinics for newcomers. Elsworth himself is competing in the Kulshan Quest for the first time this year, and while his training regimen includes biking and paddling, he stresses the importance of strategy and teamwork too. "Practice your map-reading and route-finding skills," he advises.
Cheryl Perry, who raced in last year's inaugural Kulshan Quest, dittos Elsworth's advice and offers some great tips for newbies in her blog post, "Account from a First-Time Adventure Racer." She and teammate Sarah Hare were the final finishers, but they learned a lot along the way and hit every single checkpoint. "The best part was how friendly and supportive everyone was. We were late getting in and there were still lots of cheers to welcome us," she says.
There's still time to register. And training? It's a great excuse to get outside and play with your friends in some of Whatcom's wildest places. As Perry sums it up, "We live in such a beautiful place with a great community and I feel lucky that we have events like this right in our backyard!"
For more information and full registration details, go to www.kulshanquest.com.