By Katie Atkins

I grew up in the grassroots of the Bellingham Farmers Market. On sweet summer mornings, with my Dad on our bikes, we would ride in and embrace the surroundings of a community knit together by this precious day in the week, where fruits, vegetables, music and warmth lifted our spirits in the heat of the day.
The Market in Bellingham established itself in the summer of 1992. Kettle Corn, artists showcases and music from this small town enveloped me as a young child. To this day, I am pulled gently back to my younger years when I step into any Farmers Market, and Whatcom County has much to offer when it comes to farmers markets.
For myself, Farmers Markets call back childhood memories, but for many others it has the ability to brighten our day, to draw us into the beauty of people coming together to share not only food and music, but a beautiful connection that stretches across generations and even cultures. You simply come as you are. Whatcom County holds many treasures on a typical Saturday or Sunday morning, and even a few markets throughout the week. From Lummi Island to Ferndale, if you're ready for a stroll and good company with a cheery and friendly atmosphere, check out these wonderful locations for a summer morning or mid day market.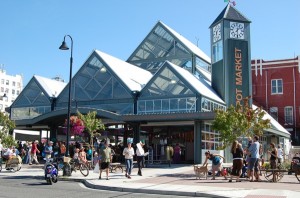 Bellingham Farmers Market
The Bellingham Market is just one of its many summer attractions. Situated in the heart of downtown Bellingham in the city's depot market on railroad is a bustling, busy and rustic representation of a town with a heartbeat. The rhythm of the market is not only sustained by its amazing food, crafts and produce, but by the unique character that can be found there. A handful of musicians scatter the pathways of the market. A Cappella singers, mini theater presentations or simply a man with his guitar are just some of the aspects that draw people in. Come and enjoy!
Location: 1100 Railroad Ave, Bellingham, WA 98225
Time: Saturdays 10:00 a.m. – 3:00 p.m.
Web: http://www.bellinghamfarmers.org/
Although Whatcom County experiences rainy days more often than others, that won't stop eager shoppers and vendors from setting up and venturing out for local goods, great company and wonderful music , rain or shine. Bellingham also offers a winter market on January 17, February 21 and March 10 from 10:00 a.m. – 3:00 p.m. at the same location.
Fairhaven Wednesday Market
Find yourself stretched out on the finest village green in Fairhaven nestled right behind Village Books. Enjoy live music every Wednesday at 2:30 p.m. Fairhaven Market is associated with the Bellingham Market but is the mid-week fix for all you dedicated local market shoppers. Bring the whole family and enjoy produce, crafts and fresh eats .
Location: Directions to Fairhaven Village Green:
From I-5 North or South exit on Old Fairhaven Parkway, go west to 12th street and turn right to Harris Avenue, go left on Harris two blocks and turn right, the Village Green is on your right.
Time: Wednesdays 12:00 p.m. – 5:00 p.m.
Web: http://www.bellinghamfarmers.org/
Lummi Island Market
Make the jaunt over to beautiful Lummi Island for their seasonal open air market featuring local crafts, produce and company.
Location: 2106 South Nugent Road
Time: Saturdays 10:00 a.m. – 1:00 p.m.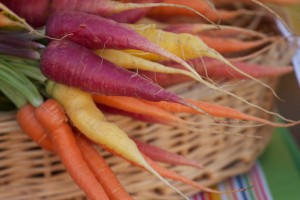 Ferndale Sunday Market
"It all starts with a seed" is how Ferndale Farmer's Market views itself and its community. They are planting the seeds of brighter tomorrows today. It's an environment that cultivates artistic venues and positive attitudes where everyone in the community is welcomed in.
Location: 2007 Cherry St. (Near Pioneer Park)
Time: Sundays 2:00 p.m. – 7:00 p.m.
Web: http://www.ferndalepublicmarket.org/
Lynden Farmers Market
Founded in 2011, Lynden welcomes local farmers, ranchers, artisans and businesses to share in community interaction every Thursday from June 18-October 29.
Location: 324 Front St. Across from the Jansen Art Center
Time: Thursdays (after June 18) 12:00 p.m. – 5:00 p.m.
Web: http://lyndenfarmersmarket.com/
No matter the weather, Whatcom County farmers markets are ready and open to share life with the community, drawing in all people and all kinds of creativity.
Make sure to get out and enjoy the sun, summer, and the beauty of community around you. It's worth it!