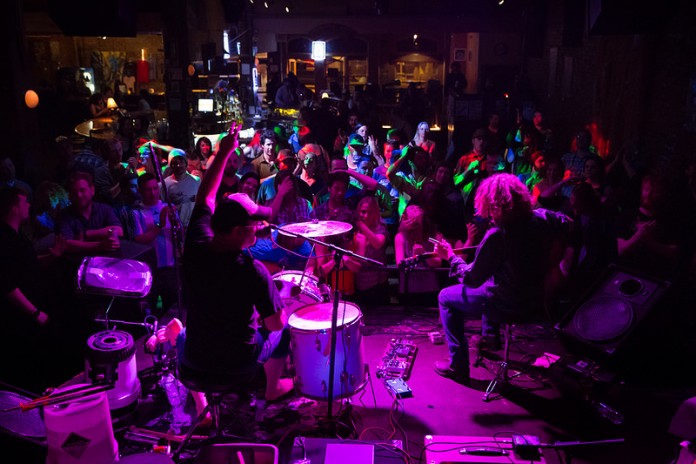 By Lorraine Wilde
If you love rock, hip hop, jazz, blues, soul, folk, or classical, Whatcom County has it covered any night of the week with a variety of live music venues. Whether you want to dance, bang your head, or just sit and enjoy a savory snack and a drink, this list is a great starting point for any music-lover's quest to see the best of what Bellingham has to offer.
Although we couldn't include them all, these venues provide opportunities for both local and touring artists to bear their soul and their craft for your entertainment.
The Green Frog Acoustic Tavern
This Bellingham staple has an industrial vibe, a medium-sized dance floor, and quality sound. The Frog has a history of visits from some music legends as well as a dedication to locals. In fact, most or all of the variable cover charge goes directly to the performers, which often include folk, string band, and blues artists. The substantial deck out back with a view of Bellingham Bay and the house-smoked BBQ are a bonus. Patrons can play stringed instruments hung throughout the venue and enjoy great local beers, a wide variety of whiskey, or their famous grilled cheese sandwiches. My favorite is the Elvis: peanut butter, bacon, and banana grilled on thick bread to perfection.
The Green Frog Acoustic Tavern
1015 North State Street
Bellingham, WA 98225
The Wild Buffalo House of Music
Also known as The Buffalo, this venue offers perhaps the widest variety of music in town including reggae, hip hop, funk, soul, and electronic to name a few. The cover ranges from free for open mic and monthly Free Funk Friday up to $20 for some nationally-recognized touring artists. The sound system is good and loud and there is ample space on the dance floor. "Balcony" seats offer the best view and make you feel like you're sittin' in with the band.
The Wild Buffalo House of Music
208 W. Holly Street
Bellingham, WA 98225
360-746-8733
Boundary Bay Brewery and Bistro
Across from the Farmers Market, this kid-friendly bistro offers beer brewed on-site, an outdoor deck, and beer garden. Concerts are outdoor in the summer and in the bar when the weather doesn't cooperate. They are partial to Americana, folk, and blue grass but also blues-rock and other genres, with both local and touring bands. The food hasn't changed much over the years, but that's because it's great. My favorites since 1995 are the Yam AleChiladas and The Great Northwest Pizza.
Boundary Bay Brewery and Bistro
1107 Railroad Avenue
Bellingham, WA 98225
360-647-5593
The Shakedown is just finishing a recent remodel upstairs that will add the quieter Racket Bar and Pinball Lounge with 18 pinball tables. The sound on the main floor is good and loud. Affordable drink prices and a cover from free to $15 makes this place a favorite with local rock bands and patrons alike.
Shakedown
1212 North State Street
Bellingham, WA 98225
360-778-1067
Local musicians are part of the core of this all-ages DIY non-profit art and music venue. The music variety is as wide as the interests of Bellingham's musicians and every dollar raised supports local artists. The Make.Shift is also home to a documentary film center, Bellingham's Local Music Library, and the new community radio station.
Make.Shift Art Space
306 Flora Street
Bellingham, WA 98225
360-389-3569
Built in a historic warehouse on the alley behind Pepper Sisters restaurant, the Honey Moon is an all-ages venue for local singer/songwriters as well as a variety of bands including Latin fusion, Irish fiddle and cello, country, and Appalachian tunes. Their additional outdoor seating is great in good weather. Mead isn't my thing, but I always enjoy the cider.
Honey Moon Mead & Cider
1053 North State Street Alley
Bellingham, WA 98225
360-734-0728
Kulshan is kid-friendly in their outdoor seating area and offers plenty of locally-brewed beer and live music, especially Americana, Irish, and folk. Some of the area's best food trucks park right out front or you can bring your own food from off-site. I ride my bicycle to this venue to play darts and appreciate the relaxed atmosphere.
Kulshan Brewing Company
2238 James Street
Bellingham, WA 98225
360-389-5348
The Swillery is also a favorite with local rock bands because there is no stage. Performers play among the audience making the concert atmosphere electric.
The Swillery Whiskeybar
118 W. Holly Street
Bellingham, WA 98225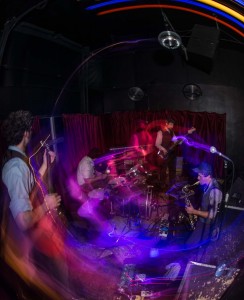 An intimate venue, the Star Club calls itself a speakeasy. Its comfortable atmosphere is perfect for the Americana, singer/song writer, Irish, and folk rock they offer. I like their new twists on old-fashioned cocktails.
The Star Club
311 E. Holly Street
Bellingham, WA 98225
360-656-6075
The Mount Baker Theatre is a sumptuous 1500-seat venue. Open since 1927 and listed on the register of National Historic Places since 1978, it is home to the Whatcom Symphony Orchestra and at least one young female ghost named Judy. It provides a grand stage for cultural music performances as well as international favorites like the upcoming Bruce Hornsby, Michael McDonald, and UB40. Ticket prices are generally higher than the other venues.
Mount Baker Theatre
104 North Commercial Street
Bellingham, WA 98225
360-734-6080
This is just a splash of the great live music available in Whatcom County. For practical reasons, music venues tend to cluster near the business districts along the I-5 corridor, so if we've missed some gems off the beaten track, please let us know via email and we'll be sure to check them out.