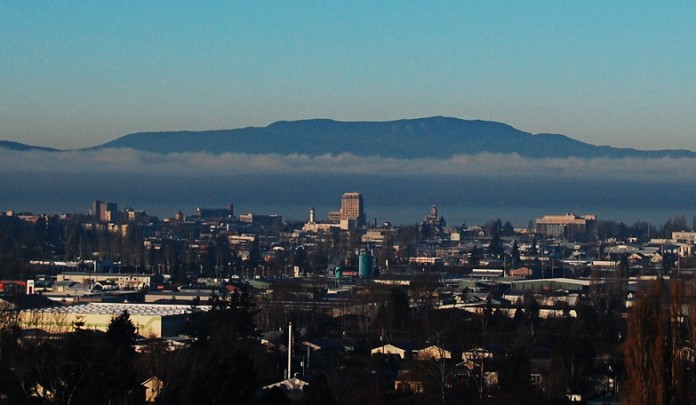 Submitted by Sustainable Connections
Sustainable Connections announces plans for a Downtown Bellingham Placemaking Design Competition to kick off January 5, 2015. The competition, titled KAPOW, seeks to engage the community in designing "tactical urbanism" projects that enhance downtown Bellingham's identity, vitality, and health.
A collaboration between Sustainable Connections, The City of Bellingham, Downtown Bellingham Partnership, Allied Arts of Whatcom County, Whatcom County Association of Realtors, and Northwest American Institute of Architects, the competition invites the community to design inexpensive projects that make small places more lively and enjoyable. The design ideas are to reflect Bellingham's unique community identity, attract people, activate inactive spaces, provide amenities and promote people's health, happiness, and well-being. Some tactical urbanism ideas include: parklets, pop up cafes, chair bombing and guerilla gardening. More information regarding tactical urbanism can be found on the Tactical Urbanism Guide by Street Plans.
Individuals and teams will be selected to pitch their idea to the community, and winning ideas will receive seed funding to turn their concept into reality. Assistance will be provided for permitting, design and planning support.
Applications will be available on Sustainable Connections website January 5, 2015 and are due January 30, 2015. Individuals and teams are encouraged to start thinking of ideas for submission, visit SustainableConnections.org for more information and contact Rose Lathrop at Sustainable Connections with questions.