Be honest: Who doesn't dread "Black Friday" at least a little – or, for many, a whole lot – when it rolls around each year?
Crawling out of your warm bed well before dawn, fighting the crowds, stressing about whether or not you'll find that in-short-supply, deep-discount item – and if you do, wondering if you'll be able to wrest it out of the hands of the others who are there for the exact same (mass-produced) item?
Bah, humbug.
What if you could put the charm back in holiday gift buying? Stroll from quaint shop to quaint shop, pop in and have a relaxed conversation with the business owner who may live right in your neighborhood or know you by name?
American Express launched Small Business Saturday in 2010 as a counterpart to Black Friday and Cyber Monday. Rather than only spending shopping dollars at big-box stores and e-commerce sites, shoppers are encouraged to support their local, independently owned brick-and-mortar businesses.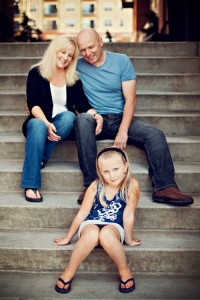 Bellingham Baby Company – 2925 Newmarket Street in Bellingham's Barkley Village
Shelly and Jeremy Allen launched Bellingham Baby Company as an online store in 2005, followed by a retail space in Barkley Village in 2008.
Bellingham Baby Company works with more than 70 local moms who consign their high-quality handmade items through the store.
Think distinctive, well-made, gorgeous items, from hats and blankets to clothing and toys. Imagine a pop-up Etsy store.
"This makes it easy to find something unique, while at the same time helps support a local mom," says Shelly Allen. "The other non-handmade items that we carry are products that were invented by moms, or come from mom-run companies."
Allen loves owning and operating a small local business. "It's truly a joy," she says, "particularly because it's in Bellingham – where the people so strongly support local."
Buying local, Allen believes, is important not only because it helps strengthen the local economy, but also the community.
"It brings people together who may not otherwise meet," she says. "For example, we've participated in several local charity events that we learned about from our customers. And some of our consignors have met each other through the store and have partnered in various projects together."
She also points out that one-of-a-kind businesses, as opposed to big box stores, help keep our community unique and offer something special to shoppers.
"We support Small Business Saturday more than Black Friday because we've found that our customers really make an effort to shop the small businesses on that day," Allen says. "We offer a special deal on our personalized bodysuits and tees that day, and hand out a coupon that customers can bring back during the holiday season to redeem."
12th Street Shoes – 1204 Harris Avenue in Fairhaven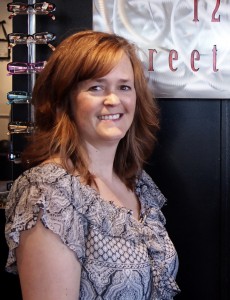 12th Street Shoes, the women's-only boutique shoe store at the busy Fairhaven intersection of Harris Avenue and 12th Street, celebrated its 15th anniversary this year.
"We pride ourselves on carrying very stylish but also very comfortable shoes," says owner Jody Finnegan. "You can have both!"
Finnegan has owned the store for 11 years, after leaving a corporate career in engineering. "It's great to be a small business owner in Fairhaven," she says. "The businesses here really try to support one another."
Being a smaller, local business means Finnegan and her team can provide a level of customer service that isn't always found at the big chain stores. "We know many of our customers by first name," she says. "We'll go above and beyond to help them and also try to provide products they won't find at the big box stores. We want to keep it unique."
It isn't always easy, but it is always rewarding.
"There are pros and cons to being your own boss," she says. "I think about my business 24/7. But, I always feel like there is something I can do each day, to make a difference, something I rarely felt while working for a large company."
Finnegan also feels good about being able to make a difference in her community – from donating to auctions to putting on events that support people here in Whatcom County.
It's something one hears over and over again when talking to business owners and shoppers – local businesses are the heart of a community. And they certainly put more money back into our community when compared to big box stores and online businesses.
"Also, the owners of these stores are your neighbors; their kids are in your kid's classrooms," Finnegan continue. "They are a part of your community and they give back to this community."
Chances are you'll be sitting next to a local business owner at the next community fundraiser – not the owner of the online business operated out of some other state. "They care about what happens here," Finnegan says.
Ideal – 1227 Cornwall Avenue in downtown Bellingham
Ideal is a downtown Bellingham design shop that embraces functional and unique objects for the home, self and gift-giving. It opened in 2008.
Co-owners Lisa Van Doren and Kathleen Iwersen share backgrounds in the art museum field as well as a mutual passion for good, authentic design.
"We formed Ideal trusting that there were other like minds in Bellingham who would appreciate a shop like ours," says Iwersen. "We chose a downtown location, not only because we appreciate the surrounding iconic architecture, but it's also our families' neighborhood – and a nice to walk to work!"
Owning Ideal has been both a creative and challenging undertaking for the duo.
"We opened our doors during the recession – not an 'ideal' time," Iwersen says. "But we've weathered it in big thanks to our loyal customers, established and emerging designers, and Bellingham's 'buy local' community."
Iwersen – like any local business owner you talk to – stresses the importance of shopping local.
"We believe in providing customers a memorable experience that transcends what's typically found in a big box store," she says. "We respect the objects we sell and our customers who take a moment out of their day to visit Ideal. The relationships formed over the years at Ideal are meaningful to us, and we look forward to that familiar face coming through our doors."
When a shopper buys from Ideal – and other local businesses – they can feel good, knowing they're investing back into our community and ultimately benefiting public parks, schools and services.
"Small Business Saturday is a chance for individuals to show support of independent businesses," Iwersen says. "By shopping local – especially on November 29th – customers create a collective voice through purchases made that day on how important small businesses are to the economic health and vitality of their communities and neighborhoods."
Downtown Bellingham Partnership – 1310 Commercial Street in downtown Bellingham
"Holiday shopping is more than what you buy – it's the experience you have," says Kyle Fuller of the Downtown Bellingham Partnership.
"The experience of shopping downtown is like none other, with our quirky charm, unique shops, and inviting atmosphere," she continues. "Small Business Saturday is our chance to show the world why you should do all of your shopping – not just for the holidays – in downtown Bellingham."
The Downtown Bellingham Partnership will host its own retail-focused event titled Shop Small Saturday on November 29th.
The idea is the same as Small Business Saturday, in its efforts to bring shoppers downtown for their holiday shopping.
Participating downtown businesses will festively decorate their storefronts and provide refreshments. The Partnership is also organizing carolers, buskers, and other street performers to line the downtown lanes and help fashion a festive feel.
Shop locally anywhere in Whatcom County on Small Business Saturday and every day of the year – from downtown Bellingham to Barkley Village, Lynden to Ferndale – and your shopping dollars will make a difference throughout our community