Submitted by Jordan Mahoney, Financial Advisor with Waddell & Reed, Inc.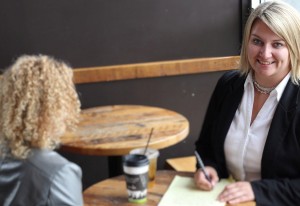 Have you reviewed your financial fitness?
Just as it's important to maintain good physical health on a consistent basis, the same holds true for your financial health. If you haven't done so, take a moment to assess your "financial fitness" in the following key areas:
Don't put off setting up a financial plan.
Utilize a personal inventory process and set realistic short and long-term goals. A qualified financial advisor can help you learn more.
Increase savings, reduce debt.
Develop a monthly budget to provide a clear picture of your current and projected expenses, separating recurring expenses from fluctuating. Find out where your money is going and see where you can reduce spending and increase savings. Set a goal, such as reducing your debt by $2,000 for the year, and use credit as little as possible, paying above the minimum whenever possible. The power of compounding is on your side, so the sooner you get started, the better.
Be financially prepared for emergencies.
Ideally, having several months' worth of living expenses put aside for an emergency is the best recommendation. This also can help you to avoid using credit to make ends meet during an emergency.
Save up for big-ticket purchases.
Plan ahead to replace appliances, furniture or a car. Rather than using credit, have a savings plan and budget for these items.
Explore ways to fund your children's education.
Consider options, such as college savings plans, or Coverdell ESAs. Before selecting a savings option, sit down with a financial advisor to determine which one best fits your overall plan.
Examine your insurance coverage.
Ask yourself a few questions with regard to your current policy: Has your mortgage payment gone up? Has other debt increased as your income has gone up? Would your children be able to attend college if you were gone? Do you have disability coverage? Have you considered long-term care? Be sure that you and your spouse have examined all the issues — not just for today, but for your future to ensure that you have adequate coverage.
Consider an estate plan.
An estate plan can protect your loved ones and your assets, providing for distribution of your property and helping to determine how much will go to your beneficiaries, to your charities or to Uncle Sam. Failing to have a will or an estate plan can exhaust some estates through fees and other costs related to estate administration.
Plan your retirement.
Ask yourself when you want to retire. Then, find out if you are saving enough for the standard of living you want after retirement. Think about current and anticipated sources of income before finalizing any plan. Ask yourself how much you will need each month to maintain your standard of living without depleting your retirement resources too soon. To achieve the right answers, you will need to ask yourself the right questions. As with any aspect of your financial fitness, a qualified financial advisor can help guide you.
This article is meant to be general in nature and should not be construed as investment or financial advice related to your personal situation.  Please consult your financial advisor prior to making financial decisions. Investing involves risk and the potential to lose principal.
Jordan Mahoney is a Financial Advisor with Waddell & Reed and is licensed to offer securities and insurance in WA.  She can be reached at 360-734-4728 ext.: 123.   Securities are offered through Waddell & Reed, Inc., Member FINRA and SIPC.  Insurance products are offered through insurance companies with which Waddell & Reed has sales arrangements.