Submitted by Boys & Girls Clubs of Whatcom County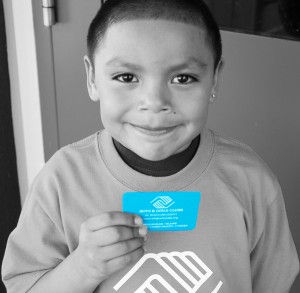 The Boys & Girls Clubs of Whatcom County's new approach to this year's summer programming focuses on preventing summer learning loss. The newly structured summer programs provide Club members choices of programs targeted to three grade-level groups focused on keeping youth current in subjects they often fall behind in during the summer months away from school.
The Club is taking this new approach to help prevent a grade-level loss in reading and essential critical thinking skills among the youth it serves.
The shift includes activities designed to draw upon members' interest and keep their reading and literacy, math, physical activity, science and engineering, and art skills current. An example of programming is a rocket building and launching program, sponsored by the Foresters, that utilizes NASA's "Properties of Flight". Club members can practice engineering and math skills while having fun.
The organization also participates in the summer foods program at three of its locations. Any child is welcome to come to the Bellingham, Blaine or Ferndale Units and enjoy a free lunch. Check out the organization's website for serving times, location addresses and menus.
While Boys & Girls Clubs programs appeal to all children, this is especially true in the summer months. When schools close for the summer, the Boys & Girls Clubs are open to every child. Summer programming is included with the annual membership, which is just $30 dollars for the year. "Our clubhouses will be open and ready to provide positive and impactful activities for children all summer long," says Boys & Girls Clubs of Whatcom County CEO Heather Powell. "Although the daily activity structure will be slightly different, we have designed it to be very fun. We invite children and youth in the community to walk through our doors and take advantage of our summer programs. Everyone is welcome."
More information on the summer program and how to sign up can be found at www.whatcomclubs.org or by calling the organization at (360) 738-3808.