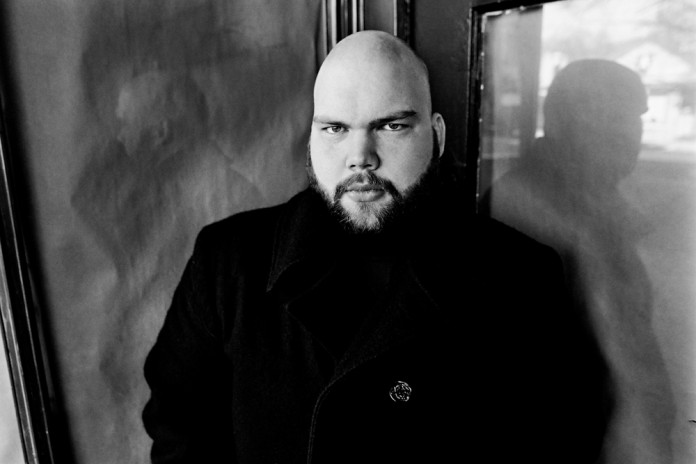 By Stacee Sledge
When Birmingham native Ryan Russell moved to Bellingham last year, the well-known music photographer documented his road trip so he could turn it into his first photography book.
His work has appeared in other books: Russell lived for a week with Vancouver musicians Tegan and Sara, photographing them as they recorded in New Orleans; his shots became volume two of a three-volume photobook series. He's also published a collection of shots taken of popular band Paramore. Russell's work regularly appears in music magazines and on album covers.
But last year, ready to do something outside his comfort zone, Russell pointed his camera at Birmingham friends and family he was about to leave behind, at various stopping points on his eight-day journey to the Pacific Northwest, and finally at Whatcom County and nearby areas he explored in his first weeks as a Washingtonian.
The resulting travel photography book, Continental Obscura: From Birmingham to Bellingham, will be released on April 8.
"Two or three years ago, I started getting into shooting nature stuff," Russell says. "I just did it for fun."
Then some of the bands he worked for began using his landscape artwork for their albums. Now Russell happily points his cameras – he owns dozens – at both worlds.
Russell moved to Bellingham for love, though he doesn't announce that until the book's end. He wanted the photos to stand on their own without much back-story.
His girlfriend wasn't Russell's only connection to Bellingham. His favorite band is Death Cab For Cutie, whom Russell became friends with a decade ago. He has photographed the band and lead singer Ben Gibbard in particular, many times over the years. (Also check out these acoustic performance videos Russell shot of Gibbard as part of his Nervous Energies web series.)
Death Cab got its start in Bellingham, recording its first songs in a house on Ellis Street in the late 1990s, while band members attended Western Washington University. A photo of that house appears in the book.
"I have a Death Cab tattoo. They were the first band I ever road tripped to see," Russell says, underscoring the importance of the band to him.
"Between meeting them, becoming friends, and just the whole full circle of now living in a place that I heard about in their songs – for a lot of people my age, that's how we know about Bellingham, through Death Cab songs," he says.
Russell didn't know which house was the famed "Ellis Street House" until Gibbard mentioned it casually over burritos at Casa Que Pasa.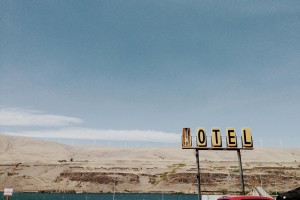 "He said, 'You know, the house is just down the street,'" Russell remembers. "So I went and shot it for the book."
The book is a fantastic transition of photographs of friends and family in Birmingham, taken just before Russell left, and then through his stops along the way to Bellingham. The last section of the book is made up of photos taken in Whatcom County and nearby areas during Russell's first weeks in his new home.
"I never owned a camera until I was 20," he says. While building a website for Birmingham band Haste – who were signed but didn't have any photos – Russell bought one and started shooting. He quickly learned he enjoyed it and was good at it.
"The bands Haste opened up for were getting bigger and bigger, and I kept saying, 'Get me that photo pass,'" Russell remembers. He's now photographed a wide range of bands over the years, from the Foo Fighters and Macklemore to Green Day and Blink-182.
As different as music photography is to nature photography, so is Bellingham to Birmingham – especially for a 32-year-old who has never lived anywhere outside the city in which he was born.
"For the first week or two it kind of freaked me out," he says, "You just realize you're really far away from your family and friends."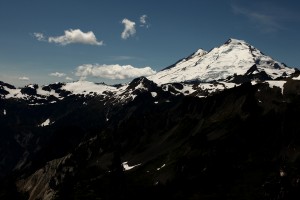 But having connections in Bellingham through music – and, obviously, having his girlfriend here with him – softened the transition.
"The way Bellingham and up here has been, it's actually made it pretty easy," Russell says. "Everybody here is so nice. Interactions are always nice."
For the most part, Russell isn't doing any local music photography while he readies for the book's launch, though he still keeps busy with music photography. "I've been traveling," he says. "I've had more fly-out shoots than anything since I've lived here."
He was even pulled on stage at Madison Square Garden in November to photograph Paramore.
Ryan did make a recent exception, photographing local band Wild Throne atop the Herald Building.
"I like them a lot," he says, "So I did their photos."
When asked his favorite things about Bellingham, Russell doesn't hesitate before he answers.
"The food here is incredible," he says. "All the restaurants here know what they're doing and are really good at whatever it is they do."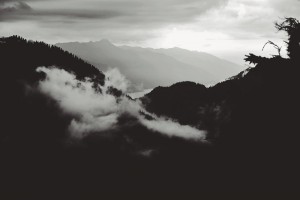 He especially loves Fiamma Burger.
"If someone from out of town is coming to visit and you take them to one place – that's it. I'm a burger guy and they have such interesting concoctions."
On Rice is another favorite. "It tastes exactly like my end-all, be-all favorite Thai place in Birmingham. When I go there, it feels like being home."
He loves driving around to find gorgeous spots to photograph – which isn't hard to do in Whatcom County. Artist Point on Mount Baker is one of his many favorite spots – and a photograph taken there graces his book's back cover.
Half of Russell's business these days is made up of selling photographs through his online store.
"I love doing it," he says. "I'd rather sell my stuff super-cheap, let you have the experience of picking out a frame and deciding how you want to look, and doing it for a low price."
Some of his prints sell a ton of copies. "That's a lot of houses you have photos in," he says. "There's something about someone saying to you, 'I like your photo enough to buy it and put it in my house,' that's really satisfying."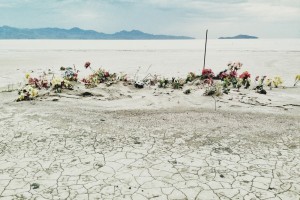 And he says he couldn't do it without downtown's Quicksilver Photo Lab.
"I'm usually there at least twice a week, picking up prints," he says. When shots from a Paramore Seattle show at Key Arena show hit his online store, orders skyrocketed.
"Paramore has such an intense fan base right now," Russell says. "Quicksilver did hundreds of prints for me in two weeks. They're great and they're printing is great. If they weren't here, I would have had a lot harder time, business-wise."
For the immediate future, as he readies for the book's release, Russell is focused on his nature and landscape photography.
"This is a big risk," he says of his first book's material, so different from the music photography for which he's known. "If I'd done a band photo book to start with, it would have been fine. But I wanted to do the hard one first."
All photos courtesy of Ryan Russell.