So an extravagant Spring Break getaway isn't on your calendar this year. No problem. You don't need to get away to get recharged – and your pocketbook will no doubt thank you.
Lucky for us, Whatcom County is chock full of fun, relaxing things to do – many of which are inexpensive or altogether free.
Stay put and still have fun with some of these Bellingham-area ideas that will have you happily playing tourist right here at home.
Walk from Boulevard Park to a downtown dining spot
Last spring, we basically bribed our two young ones into walking three miles round-trip from Boulevard Park along the waterfront South Bay Trail, destination downtown, with the promise of La Fiamma at the end. They fueled up, and then happily made the return walk, where they still had enough energy to traipse the boardwalk, and then climb down below to throw rocks into Bellingham Bay. Your choice of downtown eateries is vast, varied and full of yummy options, so choose a family favorite on the drive to Boulevard Park, put on your comfortable walking shoes, and start walking.
Create your own downtown art walk
You don't have to wait until the First Friday Art Walk to take in creative local creations. Amble along and discover all the sculptures and murals that dot our charming downtown.
Ferry to Lummi Island
Maybe a world-famous, hours long, out-of-this-world meal at the Willows Inn isn't on the itinerary if you have young ones in tow, but you can still enjoy the scenic trek to Lummi Island. Take a charming – and quick! – ferry ride to this gorgeous spot and grab yummy grub at the Beach Store Cafe or Taproot Cafe before exploring the lovely little island.
Inside Pitch
Take turns taking swings with indoor batting practice at Inside Pitch. I'd argue that it's equally as fun to be the one feeding balls into the pitching machine.
1750 Moore Street
Bellingham, WA 98229
360.647.1600
Hours:
Monday through Friday, 12pm to 9pm
Saturday, 10 am to 7:00 pm
Sunday, 11 am to 7:00 pm
Marine Life Center
Get a hands-on aquatic experience at the Marine Life Center at Squalicum Harbor. Bring a kite or two, and afterward head to nearby Zuanich Point Park to let 'em fly.
1801 Roeder Avenue
Bellingham, WA 98226
360.671.2431
Hours:
Open 7 days a week
June – August: 10am to 6pm
Sept – May: 11am to 5pm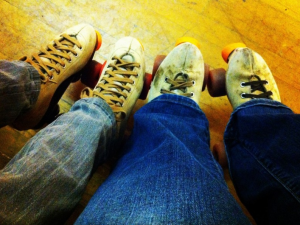 Lynden Skateway
Ah, sweet memories of the roller skating days of my youth. I can't hear Michael Jackson's "Don't Stop 'Til You Get Enough" without wanting to lace up some old school rented roller skates and hit the rink. Head to Lynden Skateway and relive your youth, and then watch your kids quickly learn to lap you.
421 Judson Street Alley
Lynden, WA 98264
360.354.3851
Take a step back in time at the charming Lynden Pioneer Museum as you mix educational with entertaining.
217 Front Street
Lynden, WA 98264
360.354.3675
Hours:
Monday through Saturday, 10am to 4pm
Whatcom Museum

If you have young children, head to Whatcom Museum's Family Interactive Gallery (FIG) in the Lightcatcher, where they'll delight in a vibrant world of learning through play. If you have tweens and teenagers, walk through the Lightcatcher art galleries, and also hit up Old City Hall for further public and historical exhibits.
FIG:
250 Flora Street
Bellingham, WA 98225
360.778.8930
Hours:
Wednesday through Saturday, 10am to 5pm
Sundays, 12pm to 5pm
Lightcatcher:
250 Flora Street
Bellingham, WA 98225
360.778.8930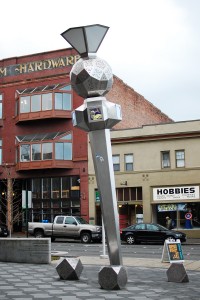 Wednesday to Sunday, 12pm to 5pm
Thursdays open until 8pm
Saturday open at 10am
Old City Hall:
121 Prospect Street
Bellingham, WA 98225
360.778.8930
Hours:
Thursday through Sunday, 12pm to 5pm
CreativiTEA, in the heart of Fairhaven, lets non-artists and artists alike choose a piece of pottery, find inspiration and instruction around the studio, and then create to their hearts content. Each piece is then glazed, fired and ready for pick-up in a few days. Pro-tip: You'll find endless ideas for fantastic Mother's Day gifts.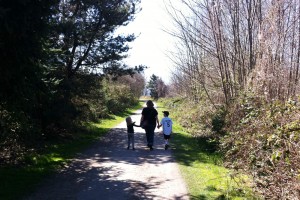 1312 11th Street
Bellingham, WA 98225
360.752.1724
Hours:
Monday through Saturday, 11am to 9pm
Sunday, 11am to 6pm
Bellingham's newest climbing option can be as easy or as challenging as you need it to be. Boulder away!
1421 North State Street
Bellingham, WA 98225
360.399.6248
Hours:
Monday through Sunday, 11am to 9pm
If your staycation keeps you on the go to the point that you're about to peter out but the young kids are still full steam ahead, point yourself to Perch and Play. The young ones can climb and play while you grab a coffee and a sandwich – or an adult beverage and dessert. Sit in the café where you can keep one eye on your offspring and another on a book.
1707 North State Street
Bellingham, WA 98226
360.393.4925
Hours:
Monday through Saturday, 9am to 7pm
Sunday, 9am to 5pm
Downtown's Mindport offers a space where visitors – ages six and up – can explore and observe science and art in tandem. Director Kevin Jones describes this utterly unique place as both a laboratory and a gallery where visitors can balance the analytical, intellectual and rational with the playful, imaginative and artistic.
210 West Holly Street
Bellingham, WA 98225
360.647.5614
Hours:
Wednesday through Friday, 12pm to 6pm
Saturday, 10am to 5pm
Sunday, 12pm to 4pm
Grab a lane and pretend you're The Dude – or, you know, just have a blast by simply aiming bowling balls at pins. If the little ones tire of bowling, they can play video games and shoot pool. And everyone can find a burger, sandwich, wrap, pizza or appetizer to love on the Splitz Grille menu.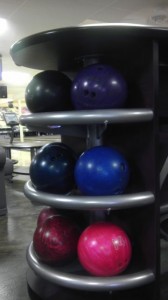 4175 Meridian
Bellingham, WA 98226
360.734.1430
Hours:
Monday through Friday, 12pm to 11pm
Saturday, 11:30am to 12am
Sunday, 10am to 11pm
This is truly just the tip of the iceberg when it comes to Spring Break staycation inspiration. Choose one or two activities from this list each day, and then find where they lead you. I guarantee you'll stumble upon something you haven't seen or done before.