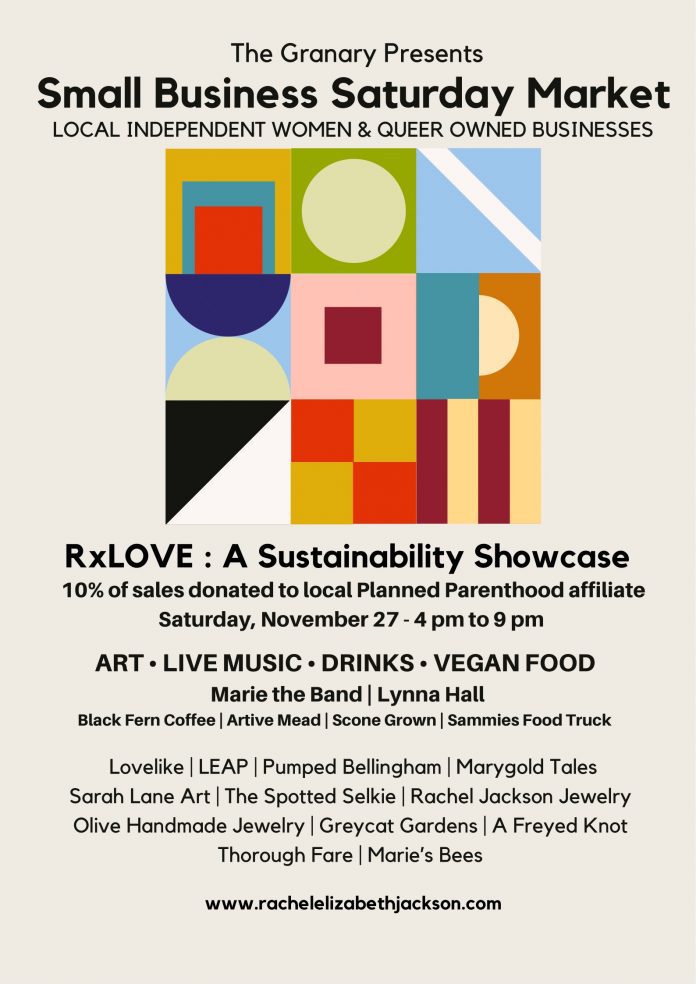 When:
2021-11-27T00:00:00-08:00
2021-11-28T00:00:00-08:00
Where:
The Granary
1211 Granary Ave.
Contact:
Rachel Jackson
360-510-0736
Join us for Small Business Saturday! We have showcase of local independent women & queer owned sustainability focused makers & entertainers. All vendors donate 10% of sales to our local Planned Parenthood affiliate.
Please join us for a celebration of women & queer businesses that care about sustaining a better future for us all!